While my own college days are ancient history, I think it's more important than ever that college students learn how to make money.
College itself is more expensive than ever, and that's led to more and more people borrowing money to pay for it. This year's graduates will carry more than a degree–they'll also head out into the world with an average of $39,000 of debt.
I was incredibly grateful to graduate debt-free, thanks to a combination of:
working throughout school
scholarships
help from mom and dad
But if you can start your working career without the huge burden of debt, you've already got a major leg-up on your path to financial independence.
In this post, I'll explore how I made money in college, and dozens of other ways you can too.
(There are tons of opportunities that didn't exist back in the day!)
Ready? Let's dive in.
1. Scholarships
In terms of dollars per hour of effort, the time you spend sourcing and applying for scholarships will probably be some of your best return on investment.
I was grateful to receive several academic and service-based scholarships for college. (No, I didn't get anything for my athletic prowess!)
In total, these were worth several thousand dollars, which took a nice chunk out of my tuition bill.
Check out Scholarships.com for a monster database of offers, and of course, only apply for the ones you're qualified for.
The Next Step: My friend Jocelyn has put together a free online workshop on the 6 Steps to Quickly Secure Scholarships for College.
2. Part-Time Jobs
One of my all-time favorite jobs was working as a cashier at a Mongolian Grill restaurant.
So. Much. Free. Food.
(There's another money-saving hack!)
I made $10 an hour, and I distinctly remember walking up to the University of Washington administrative offices and paying my tuition in person from money I earned at the restaurant.
Check out an app like Steady to connect with part-time gigs near you, or check out our full Steady app review to learn more.
3. Painting Houses
My biggest source of income in college came from painting houses during the summers. I did this through a company called College Works Painting.
It was at once the most stressful and most rewarding work of my young life.
Over the course of two summers, I sold around $140,000 worth of paint jobs, which probably amounted to a little over $20,000 in profit.
This was also a really important formative experience for me. It was my first taste of working for profits, not wages, and was the foundation for all my entrepreneurial efforts ever since.
Fun fact: Since this was technically an "internship," I also earned a few credits for my effort, which helped get me closer to graduation.
4. Paid Internships
After I was done painting, my roommate pointed out an ad in our school newspaper for a marketing intern. "You should check it out," he said.
I ended up getting hired at this e-commerce company in Seattle for $10 an hour, and it was my first exposure to:
online advertising
search engine optimization
pay-per-click advertising
and more
Internships are a fantastic way to "get paid to learn" and get real world experience at the same time. And in my case, it actually led directly to my next income stream.
Check out Internships.com to find gigs near you.
Possible alternative: Could you create your own "apprenticeship" in a business that interests you?
5. Affiliate Marketing
After my e-commerce internship ended, I decided to try my hand at affiliate marketing. This is where you drive traffic to products or services, and earn commissions when someone buys or signs up.
More than 15 years later, this is still my biggest source of income today.
At the time though, I started out with an ad budget of $1 a day, and directed those ads to specific models of shoes people were searching for. This proved to be profitable, and I started earning $200-400 a month in "passive income" from the basement of the college house I shared with 5 other roommates.
After graduation, I invested in having a full-fledged comparison shopping affiliate site built out. I consider that my original side hustle, and it was the business that ultimately allowed me to quit my corporate job.
Related: Affiliate Marketing for Beginners: Earn $200/Month with this Stupidly Simple Step-by-Step Guide
6. Real Estate (Really)
Bear with me here, because this a weird one. In college, I was really excited about becoming a real estate investor, and actually did end up buying an investment property.
Because in those pre-bubble years, a kid with no real job could apparently get a $250,000 loan, no questions asked.
In any case, I used the profits from my painting efforts for the down payment, and cleared about $100 a month in positive cash flow from the rent.
Thankfully I was able to sell this house for a healthy profit before the bubble burst. Sometimes it's better to be lucky than good!
If you're interested in real estate investing, you might check out a platform like Fundrise, which has lower minimum investments and more diversification than buying a single family home.
Disclosure: I've been a Fundrise investor since 2015. When you join through my referral link, I receive compensation.
7. Outside College Credits
The final way I made money in college was by graduating early, which saved $1600. In my case, I had some credits coming in from passing AP tests in high school.
Now if you're already in college, that tidbit might not help you as much, but you might not know that you can still test your way to earn extra credits. You can either inquire about this through your school or check out a national service like CLEP.
I also took more credit hours most quarters — after all, tuition cost the same whether I enrolled in 12 credits or 18. That may help you accelerate your graduation timeline and save some tuition.
8. Online Surveys and Apps
These won't make you rich, but can be an easy way to make some beer money. You can do these as time allows, like while waiting in line or watching TV.
Here are a few of the top options:
Some of these, including InboxDollars and Swagbucks, will even pay you to watch videos.
9. Delivery Gigs
You probably already have a sense for what delivery apps are popular on and around your campus. These are pretty straightforward to get started with, and usually require:
Reliable transportation (car, bike, electric scooter, etc.)
Being 18 or older
A background check
These apps typically have you picking up and delivering take-out orders or groceries. Your earning power is typically in the $14-25 per hour range, and you can set your own schedule.
Here are a few delivery apps to consider:
*For illustrative purposes only, actual earnings may differ and depend on expenses. Hourly pay is calculated using average Dasher payouts while on a delivery (from the time you accept an order until the time you drop it off) and includes compensation from peak pay, tips, and other incentives.
If these gigs appeal to you — or you're already a rideshare driver — you might consider adding Hurdlr to your arsenal. The Hurdlr app helps you automatically track your mileage to save money on taxes.
10. Be a Resident Advisor (RA)
This was one of my wife's ways of making money in college. (Or more accurately, not spending it.)
Resident advisors live for free in the dorms in exchange for planning events, keeping an eye out for shenanigans, and fostering a sense of community. There's definitely a bit of work — and possibly some drama involved — but this amounted to thousands of dollars saved.
11. Flipping Books or Textbooks
Flipping books is a popular side hustle idea for all ages, but college students have an advantage. Textbooks are often some of the highest priced books being sold online, and you're already close to the source.
How this gig works is you download a barcode scanning app, like ScoutIQ (paid) or Bookscouter (free), to see what books are selling for on Amazon and other marketplaces.
You can source inventory from friends, local library stores, yard sales, and used book stores and thrift stores. One Side Hustle Show guest reported earning up to $4000 a month from his book flipping business.
12. Cash Back Apps
Whenever you're going out to eat, shopping online, or buying groceries, make sure you're maximizing your cash back.
I do this today through apps like:
Fetch Rewards – Scan pictures of your grocery receipts to earn cash back on hundreds of brands.
Capital One Shopping – This is a cool free browser extension that helps earn rewards when you shop online, whether or not you bank with Capital One. Disclosure: I'm an affiliate of Capital One Shopping and earn money when you sign-up.
Ibotta – The popular Ibotta app has been around forever and gives you cash back when you buy participating products and brands.
13. Get Paid to Play Games
Bingo Cash
The popular Bingo Cash game app turns classic bingo from a game of luck into a game of speed and skill.
Each game only takes about 2 minutes to play, and you can earn real-world rewards and cash prizes (except in AR, IA, LA, SC, and WA).
With over 5 million downloads, the app has earned mostly positive reviews (players call it fun and addicting). In the negative App Store reviews, the most common complaint is that the ads claiming you can win big money with little effort are misleading.
As with all gaming apps, practice for free first. Then, never put more money at risk than you can afford to lose.
Rewarded Play (Android)
With over 150,000 reviews and a 4.1-star rating in the Google Play store, Rewarded Play is another free, legit, and fun, "get paid to play" app.
Rewarded Play is your one-stop app for casual games like Solitaire, Mahjong, Wheel of Fortune, Yahtzee, and more. As you play, choose your rewards and get your gift cards within 48 hours.
Solitaire Cash
I played my fair share of Windows Solitaire growing up, so Solitaire Cash got my attention.
The well-rated iOS and Android game app pits you against similarly-skilled players, where everyone receive the same deck, and the players who finish with the most points win. Of course, you should probably practice for free first!
Solitaire Cash is free to download and play, but real money tournaments aren't yet available in AZ, IN, IO, LA, ME, MT, SC, and WA.
Mistplay (Android)
With more than 10 million downloads, Mistplay is an interesting app that rewards you for discovering and playing new games on your phone.
The more you play, the more "units" you earn. Then you can cash in those units for gift cards to your favorite stores.
As far as Mistplay strategy, check out the games with 3x or 4x unit multipliers to earn gift cards faster.
Live Streaming
Another option to get paid to play video games is live streaming your own gaming on Twitch. The most popular players are estimated to be bringing in $300,000 or more per year!
14. Tutoring
If you got decent test scores, there's a big market for test prep tutoring. You might find clients through your neighborhood newsletters, NextDoor, or local parent groups.
One Side Hustle Nation reader reported earning up to $1000 a week with his tutoring business, which focused on ACT prep. This is a gig where you can set your own rates, generally anywhere from $15-80 an hour.
15. Make Money in College as a Brand Ambassador
Brands love to hire college students for events and other local marketing efforts. As a brand ambassador, you can get paid to hand out samples, pass out flyers, or staff events.
Typical rates might be in the $10-30 per hour range, and you can find gigs through Facebook, Craigslist, or your campus newspaper.
16. Remote Freelancing
Do you have skills that other businesses would pay for?
In the archives here, you'll find people freelancing their skills in:
How much you can earn depends on your expertise and the clients you target.
17. Pet Waste Removal
Picking up dog poop for homeowners may not be the most glamorous business, but it can be a pretty lucrative one. Startup costs are low, and once you sign on clients, they're likely to stick with you week after week.
One Side Hustle Show guest described charging $14-20 per yard per week, and had attracted more than 80 recurring customers. She estimated it was worth $50 an hour, part-time. 
Not a bad gig for college student, and can probably be done just once a week on Saturday mornings!
18. Yard Care
If picking up dog poop isn't your thing, but you still like the idea of working outside, you might consider a regular yard care business.
Of course you could get lawn mowing customers the old-fashioned way, by wheeling your lawnmower up and down the neighborhood and knocking on doors, but that's old school.
Enter GreenPal, "the Uber for lawn care."
GreenPal has over 10,000 vendor partners (lawn mowers and other yard care providers) in 49 states throughout the county.
CEO Bryan Clayton explained, "Many of our lawn care vendors are college kids that use our app in the summer to make extra money. Many younger vendors work afternoons and weekends using our app, and it is the perfect way for them to make extra money."
On top of that, Bryan said the average GreenPal vendor makes around $55 per hour mowing lawns on its system.
Students set their own hours and pick the clients they want to work for.
19. Sports Coaching
Standout student athletes can turn their off-season weekends into profitable practice sessions. All you need is a park (or a pool, or a court) to run your drills or scrimmages.
As I kid, I attended several different sports camps, so this one has the advantage of being something you know parents are already spending money on.
20. Selling College Class Notes
Diligent students may be sitting on a goldmine of notes from past classes. You can sell these on campus to your fellow students during exams time, or list them on an online notes marketplace.
According to OneClass, you can earn up to $470 per class.
21. T-Shirt Designs
With Merch by Amazon and other outlets, you can get your creative t-shirt designs in front of a huge audience. Apps like Printful will even syndicate to your Etsy shop or your own Shopify store.
These services handle all the printing and shipping; all you have to do is come up with a design that will sell. Set your own prices and profit on the spread between the purchase price and the product cost.
I can see campus memes and current events shirts doing well.
22. Rental Arbitrage
One interesting way to make money in college may be to lease a large house near campus, and either sublet the rooms or list them individually on Airbnb.
Let's say a 5-bedroom house will cost you $2000 a month to rent on a 12-month lease. You could "house hack" — live in one bedroom and rent out the other 4 for $500 each and live for free.
Or, through short-term Airbnb arbitrage, you may even make a little extra. But just be aware of furnishing costs when you're getting started if going this route. (I sat down with a young entrepreneur earning $10+ per month doing this.)
23. Mobile Detailing
If you love making your car sparkle inside and out, you can turn that skill into an income stream. For brothers Josh and Austin Belk, college students in Missouri, car detailing turned from hobby into a business pretty quickly.
With some innovative online local marketing, they grew the business to $6k a month in revenue.
Their mobile detailing service can be done at the customer's location, and Josh explained that for most of their customers, it's their first time having a car detailed. To me, that signals a growing market.
24. Craigslist Gigs
There's a little-known section in the bottom right corner of Craigslist (at least at press time) specifically for side hustlers, called gigs:
Check it out and see what kind of gigs you might be able to find nearby or online. Just approach with caution and don't get scammed!
25. Mystery Shopping
Field Agent is a free smartphone app that pays you to complete small tasks in your neighborhood, like photographing the inside of a store.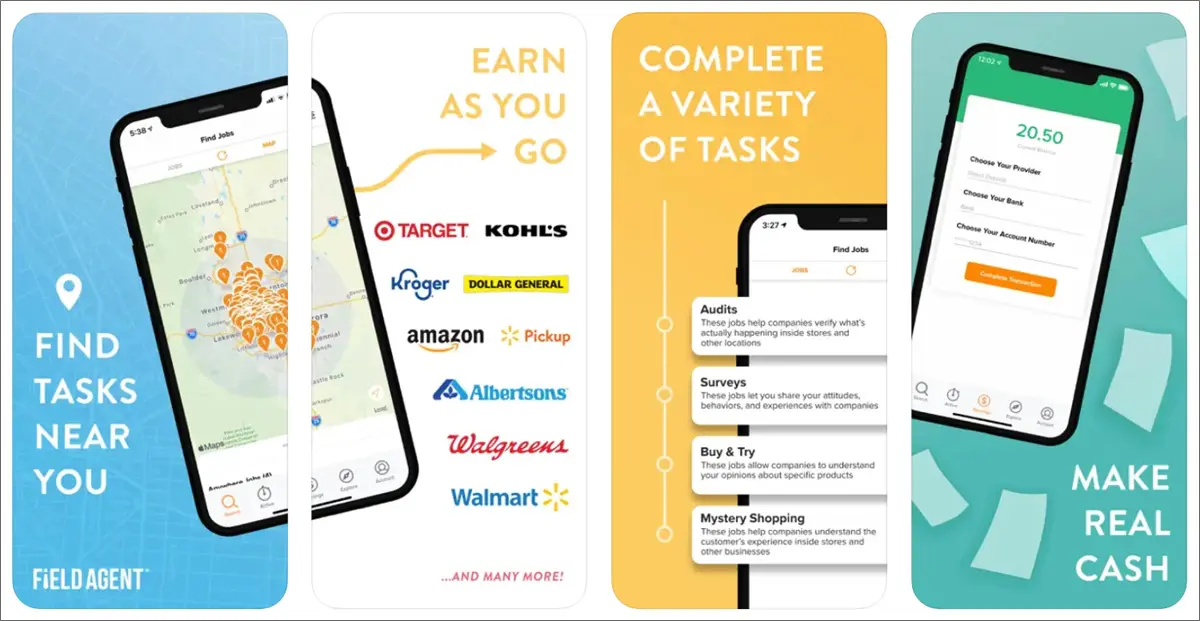 I found several of these tasks near me, from companies like Home Depot and Walmart, with the payouts ranging from $3-8 per assignment.
Check out our full Field Agent review for more info.
26. Local Tour Guide Service
Do you want to show off your city to visitors? You can create your own unique tour experience with the help of websites like Airbnb Experiences. For example, Alex Kenin leads urban hikers through the hills of San Francisco at $50 a pop.
27. Babysitting or Child Care
As a "responsible" kid, this was one of my go-to ways of making money in my youth. I had a few regular clients and thankfully no disasters that required driving anywhere.
Word of mouth and flyers in the neighborhood worked to get gigs back then, and sitters as young as 14 can join Care.com today.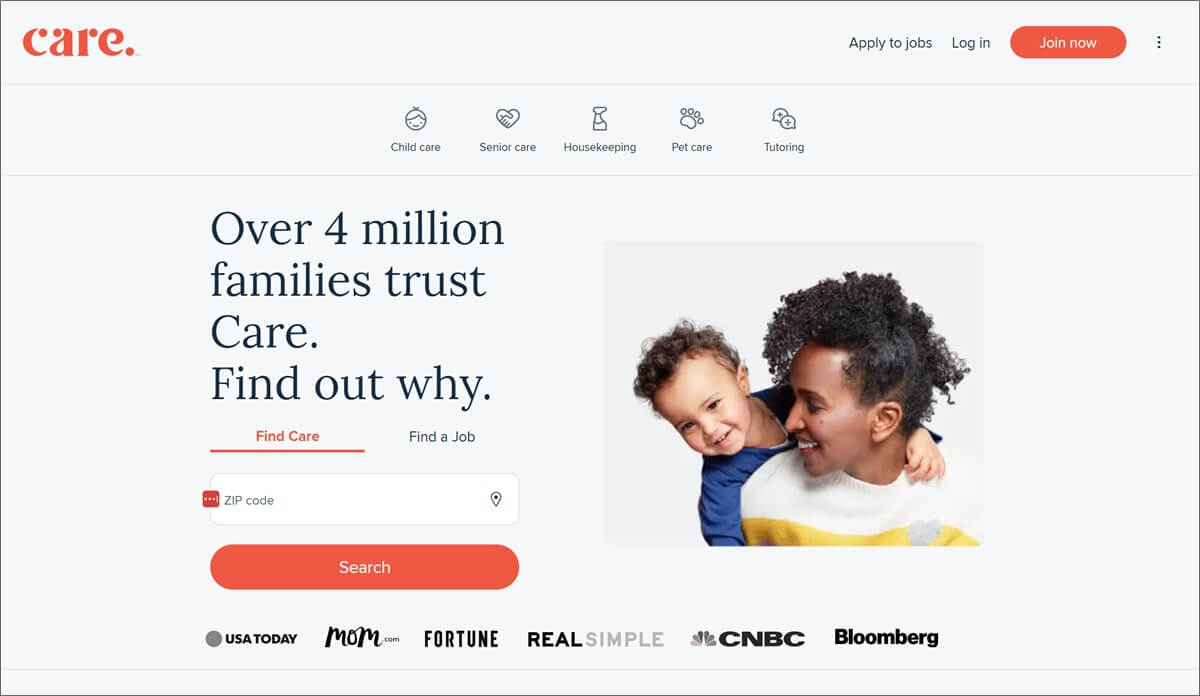 Get CPR and emergency preparedness training to give parents (and yourself) peace of mind.
28. Make Money in College Selling on eBay
Ebay can be a tough, low-margin, competitive environment, but there still opportunities left to make money on eBay.
My favorite eBay seller is Rob, the "Flea Market Flipper," who built a 6-figure business buying low and selling high. He and his wife Melissa consistently earn thousands of dollars a month, flipping items part-time!
They put together this free training on how to get started and make your first sales in as little as 2 weeks.
29. Donate Blood Plasma
A friend of mine says donating plasma is how she paid her rent in college. Each donation pays $20-50 and you can go several times a month–if you don't mind needles.
30. Getaround
It can be expensive to keep a car on or near campus, and even more frustrating if you're not using it all that much.
With services like Getaround, you can turn that idle time into cash flow by renting your car out to others. This works best if you have a flexible schedule to meet renters, and live or study near an airport.
The company carries $1 million insurance policy on every trip, and top owners are earning thousands of extra dollars a year.
Some creative Getaround owners actually use the platform to subsidize a much nicer car than they might normally be able to afford. (On a similar platform, some friends of ours actually managed to make their Tesla "free.")
31. Become a Bartender
Bartending is a pretty standard way to make money in college, with top bartenders earn up to $200 per night. The rules surrounding becoming a bartender vary state by state, so be sure to check your local rules.
32. Host Trivia Nights
If bartending isn't your thing, you might partner with local bars to host trivia nights. These often take place on slower nights during the week, where the venues rely on your entertainment to bring in customers.
It can take a little time to get a successful trivia night up and running, but you could earn $175 per venue per night.
33. Movie Extra
Depending on where you go to school, you may be able to find movie extra jobs nearby. These usually pay minimum wage, but could add up to $200 a day and give you a little brush with celebrity.
34. Consumer Research Studies
Companies and brands are often looking for feedback on upcoming products, and will pay you for it. I've done several online product studies, and even a couple in-person focus groups.
These are actually a lot of fun and often pay in the $60-100 an hour range.
Related: Online Focus Groups: 10 Consumer Research Companies that Pay Up to $100 an Hour for Your Opinion
35. Scrap Metal Recycling
While it can take a literal ton of metal to make any serious cash, scrap metal recycling earns Coach Dom Costa $400+ per month. If you have a truck and a strong back, this is a viable way to make money in college.
Recycling centers pay for scrap metal since it reduces landfill waste and the need to mine new raw materials.
Costa explained that Craigslist, local businesses, and your neighbors are all potential sources of scrap metal. Non-ferrous metals like copper, brass, and aluminum tend to be worth the most.
36. Window Cleaning
As a full-time college student Johnny Robinson built his window cleaning business to almost $700k a year in revenue.
Window cleaning is a great college side hustle because of the low startup costs and seasonal scheduling. (He and his partner started with just $150 worth of equipment.)
Conclusion: Endless Ways to Make Money in College
With a little creativity and tenacity, you can make real money in college. In fact, I can say with 100% certainty I'm better off today because I didn't focus all my attention on my school work.
I still got good grades, but learned far more out of class by exercising my entrepreneurial muscles and practicing real life skills.
So here's your homework for today: pick something on this list and take action!
And if you remember, I'd love for you to circle back here and share your results in the comments.
Pin it for later: