Can you really can get paid to be an online friend?
The short answer is yes.
The longer answer is your odds of making consistent money as a generic online friend are pretty low.
In this post, we'll explore:
how virtual friendships work
how to maximize your earning power
how to keep yourself safe online
the top alternatives to consider
As more and more elements of our lives shift online, paid virtual friends really isn't much of a stretch. We're more connected than ever before, but also more isolated.
If you're a social person with a gift for interesting conversations, this may just be the side hustle for you.
Want $500?
Join the Free 5-Day $500 Challenge. I'll show you step-by-step how to add $500 to your bottom line.
Why Become an Online Friend?
Are you friendly, talkative, and empathetic? Are you interested in other people and what they have to say?
Being an online friend can provide relevant experience towards a career in caregiving, psychology, or life coaching. You might be motivated to help change someone's life, or you might just need extra cash.
Whichever it is, being an online friend is worth looking into. After all, it can be rewarding both emotionally and financially.
What is a Virtual Friend? What Do Virtual Friends Do?
It's simple: virtual friends offer friendship online. This can be through messaging, video calls, or even video games! It's all platonic and doesn't involve meeting face-to-face.
And, as it turns out, there are real websites and online platforms that set these connections up.
Virtual friends have to be available, willing to talk, listen, and express interest. This "job" may even involve offering advice or emotional support. Ultimately, your task is to be a real friend — just not in-person.
And it's not that far-fetched: a recent study found that over 80% of Americans have met at least one person they consider a friend online.
Why Do People Hire Online Friends?
It might seem over the top to pay for a virtual friend. But the fact is, there are many people who really struggle to make friends "in real life." Social anxiety, depression, agoraphobia, and just being an introvert are a few reasons why.
Loneliness is another reason, even with the connectivity of the Internet. Even people who are surrounded by friends and family can feel lonely. It can mean feeling misunderstood, like no one you know relates to your opinions and interests.
People might also hire virtual friends for life advice or emotional support. Sometimes because their current friends are not as available as they used to be.
Housebound disabled people are also likely to seek virtual companionship. And the same applies to seniors who have lost their partners.
1. Rent a Friend
If you want to get paid to be an online friend, RentAFriend is one of the most popular websites to sign up for.
The global platform is strictly for platonic friendships, and has over 600,000 members.
The site primarily caters to people looking for in-person friends to:
show them around a new city
attend events with
be a wingman/wingwoman
But they facilitate online friendships as well.
How it works is you'll create your free Friend profile, complete with your personal details and interests. This allows you to be searched for by Members and get hired.
Profile pages look like this:
Friends on RentAFriend charge anywhere from $10-50 an hour, paid any way you choose. There are no fees for being hired, and setting up a profile is 100% free.
It's between you and your new friend to sort out the payment. (Many users use Venmo, Zelle, or PayPal.)
The only requirements are being at least 18 years of age with no convicted felonies. Sex offenders are obviously not allowed.
It's worth mentioning that Rent a Friend is used for in-person meet-ups as well as virtual friendship. So for strictly online interaction, make sure to state that on your profile.
How Does Rent a Friend Make Money?
Rent a Friend charges members — not friends — $24.95 a month to access their database. This unlocks the ability to message and hire friends.
Is Rent a Friend Safe?
Rent a Friend might not have the most professional-looking website in the world, but the service itself is legit. They've been around since 2009… and apparently haven't redesigned their site since then.
Still, RentAFriend is widely used for face-to-face meet-ups so it's important to take caution. And RentAFriend actually encourages its users to only meet for public social activities.
As an extra precaution, let others know where you're going. Turn phone location tracking on, and carry pepper spray if it provides peace of mind.
If you just want to interact online, however, this is generally going to be safer.
2. Rent a Cyber Friend
RentaCyberFriend is another website where you can get paid to be a virtual friend.
And unlike RentAFriend, Rent a Cyber Friend operates fully online. There's no meeting face-to-face.
RentaCyberFriend calls itself a community that connects people of similar interests.
Users can search for Cyber Friends from around the world who share the same hobbies or goals as they do. And once a Cyber Friend is found, they can start video chats.
Cyberfriends get paid by the minute. In browsing different profiles, I found rates from $0.10-$1.00 per minute. The platform charges a 20% fee, so a $1.00 per minute friend could earn $48 an hour after the fee.
As for requirements, you only have to be at least 18 years of age with a good Internet connection and camera.
When you complete your profile, be sure to include keywords people might search for, such as:
your location
interests
skills
The more relevant keywords you can include — along with a fun profile picture — the more likely your profile is to get seen, and the more likely you are to book calls.
3. FriendPC
Think of Friend PC like RentaCyberFriend, except that it doesn't just involve video calls.
Friend PC allows users to find Virtual Friends who share interests and hobbies. They can then interact via text, online messaging, phone calls, video calls, and even video games.
As a result, people seeking friendship use this platform for various reasons. This includes emotional support, life advice, online gaming, and general conversation.
What's good about Friend PC is that Virtual Friends can be booked for several days or weeks. Availability calendars are also displayed on each Virtual Friend profile.
You can get paid to be a Virtual Friend on Friend PC by signing up (for free). Fill out your profile and make yourself available for different services like:
messaging
calls
gaming
life coaching
tourism advice
and more
You get to set your own rates, with payments easily withdrawn from the FriendPC dashboard. Friends on this platform typically charge between $5-50/hr.
You can also pay a monthly membership to enjoy extra perks—like getting featured on the homepage.
Want $500?
Join the Free 5-Day $500 Challenge. I'll show you step-by-step how to add $500 to your bottom line.
4. Outschool
Unlike the sites above that focus on relationships between adults, Outschool is actually aimed at creating a safe online environment for kids.
The site allows you to create virtual group classes on any topic — academic or not. I've connected with Outschool teachers with writing classes, virtual reading hangout time, and just social hours to discuss the latest books, games, or movies.
One of my favorite examples is Devyn Ricks, who goes by Miss Devyn on Outschool. She hosts a variety of video game classes for kids and reported earning up to $4,000 a month part-time.
5. Preply
Another angle to get paid to be an online friend is to help people learn and practice English. Preply is a popular site that language learners use to practice their conversation skills.
As a Preply tutor, you can earn $15-25 an hour with no special certifications or teaching experience required.
6. Fiverr Friendship
Many lists of ways to make money as an online friend include Fiverr, the popular freelancing platform.
And while it's true you can list you online friendship services on the site, there doesn't appear to be a huge demand. (Based on the low number of ratings the top gigs have.)
Still, it's free to set up your Fiverr profile and offer gigs around:
advice
relationships
emotional support
conversation
life coaching
online friendships
general chat
Like most of the other online friendship services on this list, Fiverr allows you to set your own rates, starting at $5. The company takes a 20% fee on whatever you earn.
You can also get rated up to 5 stars on Fiverr, helping you gain exposure and earn more clients. After you get paid, you can withdraw to PayPal or your bank.
7. RentALocalFriend.com
Rent a Local Friend focuses on travel and tourism. It connects travelers with locals (like you!) who can share insights and activities about your hometown.
In other words, Local Friends on RentaLocalFriend are tour guides or travel buddies. They can provide companionship, local information, translation, photography, and more.
Despite that, Rent a Local Friend can be used virtually. And as a Virtual Friend, you'll simply provide the client with local travel tips online. I found rates between $10-$40 per hour.
You'll need to set up a Friend profile with all your details, which will allow you to be searched for and hired. You set your rates and then get paid through PayPal.
8. Get Paid to Chat
For women comfortable with more adult-centered online relationships, there are a number of sites that can help you make money.
Among those is Chat Recruit, which claims to have paid out over $30 million to members. The company specializes in phone and webcam chat jobs, and allows you to set your own rates.
Tips to Earn Money as an Online Friend
The best tip to earn money as an online friend is to simply be the best friend that you can for those who choose to hire you. This means treating them like any of your real-life friends.
But to be hired as an online friend in the first place, you need to make yourself approachable. Be transparent with your personal details, interests, photos, and what you offer friendship-wise.
This will result in more people with similar interests being drawn to you. It can also lead to genuine friendships that will help you earn money without feeling like work.
Sign Up to Multiple Virtual Friend Websites
Another tip to earn money as a virtual friend is to sign up to multiple virtual friend websites. The more virtual friend websites that you sign up for, the more chance you have of being chosen as a virtual friend.
Get Paid to Be an Online Friend: Safety Tips
If you've been thinking about safety while reading this article, you wouldn't be alone. Presenting yourself online and talking to strangers comes with risks like:
This makes it important to be careful with any online interaction with strangers. Here are a few must-know safety tips.
Only Sign Up for Trusted Friend Websites
The most important safety tip is to only sign up for trusted online friend websites. The above websites are good examples. These sites have terms and conditions, and privacy policies that all users need to follow.
It's also recommended to maintain online communication on the website itself or on trusted messaging/video chat platforms. Avoid using messaging services or apps that you are unfamiliar with, even if it's described to you as safe.
Be Careful About Your Privacy
To have a better chance of being chosen, you need to be honest and open about who you are. However, this requires completing your profile with your personal information and photos.
To protect your privacy and make it harder for someone to reverse image search you, consider using a unique profile picture — one that you haven't uploaded to Facebook or other sites.
If there's an option, make your profile only visible to registered members of each site.
Be Clear and Firm with Your Boundaries
Like real-life friendships and relationships, boundaries are important. This means being upfront about expectations.
With the exception of the adult chat and webcam options, all the sites listed above are strictly platonic. Still, you may want to reiterate this each time you get picked as an online friend.
Other boundaries might include:
not meeting in person
conversation topics that are off-limits
offensive language
your available times to chat
Which Virtual Friend Websites Are Most Popular?
My big fear with this side hustle is that there are far more people looking to make money as an online friend than there are people wanting to hire them.
Even Rent a Friend, the most popular "online friend" site, doesn't seem to have enough buyer traffic to support its 600,000+ friends.
And when you consider that a good chunk of their estimated 250,000 monthly visitors are people looking to get hired, and the majority of customers are looking for in-real-life companions, the odds of making any money as an online friend seem super low.
That's not to say that online friends don't provide a valuable service — they do. It's just that the supply of available friends far outpaces the apparent demand.
The idea sounds cool, but success stories of people actually making money as a virtual friend are hard to come by.
So what other ways can you make money online?
Alternatives to Being an Online Friend
While it's certainly possible to make money as a virtual friend, I don't think it's super likely. (Aside from a niche service offering like on Outschool, language learning, or adult chat.)
Here are some other ideas to make extra money with low startup costs.
In-Person Caregiving
It's not entirely virtual, but the market for in-person caregiving, childcare, and companionship is booming.
Sites like Sittercity.com and Care.com are big platforms that help connect families with caregivers like you. You can create a free profile and take on jobs that fit your schedule.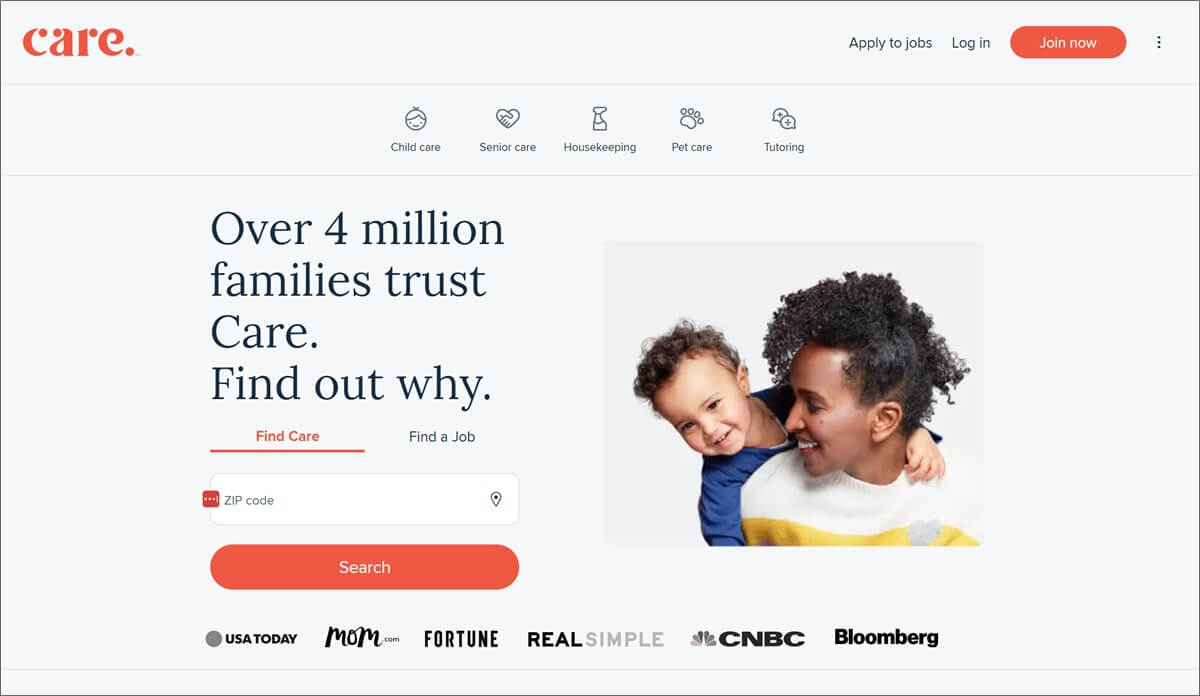 The nationwide average rates are in the range of $14-20 an hour. If you love kids and you and have time to spare, babysitting would be a pretty easy side gig to consider.
Online Focus Groups
There are several sites that help match you with paid research studies online. Depending on your areas of expertise, these can pay $50-200 an hour.
My favorites are:
Become a Virtual Assistant
Starting a remote service business is another way to make money online on your own terms. Virtual assistants provide administrative support for other companies, and often earn $20-40 an hour.
Or, you can check out FlexJobs, the leading resource for work from home jobs.
There's a nominal fee to access their listings, but the site is legit and has thousands of flexible, part-time, and full-time options.
Create a Helpful Website
Finally, my favorite way to build an income online is to create a helpful resource. What are you interested in or curious about? What are you a relative expert in?
Could you turn around and help answer questions online about that topic on a website or YouTube channel?
For example, Raffaele Di Lallo turned his love of houseplants into a 6-figure online business. How cool is that!
Making Money as an Online Friend: Conclusion
Being an online friend can be an emotionally and financially rewarding side hustle, but it will be a challenge to stand out from the crowd.
My recommendation is to find a narrower niche — such as providing language practice or chess lessons.
Don't expect to create a profile and have the cash automatically roll in. Like anything, building an online income takes patience, practice, and consistent effort.
Looking for More Side Hustle Help?