TikTok side hustles promise big money for little effort, but do they really work?
In this week's episode, we're looking at the good, the bad, and the ugly of side hustles that are popular on TikTok with Daniella Flores.
Daniella runs ILikeToDabble.com and is a self-proclaimed side hustle queen who has gone from 0 to 12 income streams in 4 years, paying off over $40k of debt in the process.
They now teach thousands of others how to start and grow their own side hustles, get their money right, and live their best life.
We've got a long list of TikTok side hustles to run through, so let's get right into it!
Also: I've started sharing some of my favorite Side Hustle Show moments on TikTok. Make sure to follow along!
Sponsors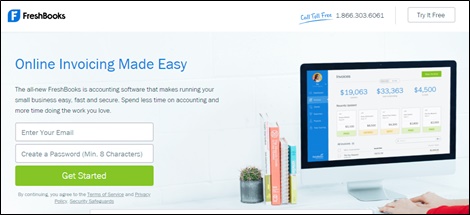 1. Drop Shipping
Drop shipping is a form of e-commerce where your suppliers ship products directly to customers on your behalf.
Daniella dabbled in drop shipping in 2020, running a print-on-demand store on Etsy. Print-on-demand is a fulfillment process that drop-ships products to customers only after a sale goes through.
Using tools like Canva, Printify, and Printful, Daniella designed and sold custom products online for bachelorette parties, such as T-shirts, hoodies, and wine coolers.
Daniella preferred Etsy over other e-commerce sites because of its large user base. Users on Etsy also tend to search for niche products, so as long as you target the right keywords for your niche, you should be able to drive traffic to your store easily.
What's more, Etsy charges as low as $0.20 for each item you list, and you won't need to do as much marketing there as you would on Shopify and other online marketplaces.
But drop shipping isn't as easy a side hustle as it's made out to be on TikTok. Daniella ended up shutting down their store after a few months, having realized just how much customer service went into it. It also didn't help that the pandemic caused shipping delays.
Daniella's advice for those considering drop shipping as a side hustle? Do SEO and talk to manufacturers, whether online or in person.
2. Transcription
In one video, a TikTok user suggested transcribing as a side hustle by signing up for Rev — a speech-to-text service that connects customers with freelancers — and then running the audio that it gives you through a free speech recognition software like Dictation.io.
You'll still have to double-check the quality of the transcriptions, but you can make $1 per finished-audio minute doing this side hustle. One TikTok user even claims you can easily make $500 a day on Rev if you work eight hours a day.
Daniella did some digging, however, and found that sounds a bit too good to be true. Talking to people on Twitter, they learned that some freelancers make as little as $100 a month on Rev — about $100 less than what the company claims its freelancers earn a month on average.
And if you're doing this for eight hours a day, then it's no longer a side hustle.
Ultimately, Daniella thinks transcribing on platforms like Rev is a great side hustle for people who want to get into it as beginners to learn and gain experience in the field but not for those who want to make real money on the side.
Another thing about this side hustle is it's highly competitive. Transcription requires skills that just about everybody has, i.e., listening and typing.
And with the pressure from AI-powered transcription services, it can be challenging to establish yourself in that space and justify your rate.
Related: Here's an inside glimpse on what it's like to get started as a transcriptionist.
3. Drop Servicing
Like drop shipping, drop servicing is essentially a business model where you buy low and sell high, only you're working with services instead of products.
How it works is agencies sell services to clients, then hire less expensive freelancers to do the job.
In episode ​​479, Georgia Austin from Wizeo shared how she did over $500k worth of work through Fiverr in 2021 despite a crowded world of other writers out there. In 2022, she started focusing more on growing her own content agency outside of Fiverr as she doesn't have to pay Fiverr's 20% commission and has more control over direct orders.
But while drop servicing is definitely legit, Daniella says some agencies are only able to make so much money because they don't pay their workers a living wage.
On TikTok, drop servicing as a side hustle is often presented as a get-rich-quick scheme instead of a legit business. And if you treat it as the former, it can come back to bite you.
All things considered, drop servicing might be better suited for low-tech blue-collar businesses that have little to no presence online, such as landscaping and professional cleaning.
4. Low-Content Publishing
Popular TikTok side hustle #4 is low-content publishing. In a nutshell, this is uploading an almost blank book to Amazon and having the company print and ship it on your behalf.
Think journals, diaries, planners, sketchbooks, and notebooks. With these types of books, the value comes from how you've structured the mostly-blank pages and prompts as well as who you're targeting as your customer.
For the most part, low-content publishing is marketed on TikTok as a shortcut for those who don't have the expertise or the time to write and self-publish a 25,000-word book.
But as Daniella observed, most TikTok users who do low-content publishing never really give distinct numbers or show anything on the back end of things. They often focus on the creation part, which seems easy enough — that is, until you have to sell the book on Amazon.
The problem with low-content publishing on Amazon is it's a highly competitive space where people pretty much just throw their products at the wall and see what sticks.
That's why Tammie Chrin, a long-time Side Hustle Show listener, developed her own method for creating branded books for businesses featuring their content. She calls it KDP (Kindle Direct Publishing) 4 B2B.
With this method, rather than rely solely on Amazon for sales, you go to existing businesses and create custom books for them that they can then buy for or gift to their customers.
5. Selling Printables
Continuing with the e-commerce theme, #5 on the list is selling digital products or printables on Etsy.
With this side hustle, you create the products on programs like Canva or Adobe Photoshop and market them to your target audience.
The best part? You don't need to ship anything or meet anybody in person. As soon as someone buys your printable, all they need to do is download it.
TikTok users say this is a great source of passive income, but Daniella says that's not entirely true. "You're still a business. You have to provide customer service … all that fun stuff."
And as with any online business, you probably won't make a lot of money doing this for the first few years.
Nonetheless, this side hustle has the potential to scale once you get the hang of it and if you stick with it long enough.
6. Naming Companies
Do you have a knack for names? This next side hustle might be perfect for you.
Squadhelp is an innovative crowdsourcing platform for business names, tag lines, logos, and other similar marketing projects.
For just a few hundred bucks, a startup can submit a proposal to Squadhelp containing the details of their business plan and a request for crowdsourced naming ideas.
Once the proposal is processed, the startup can hold a naming contest on Squadhelp. Contests typically run for about a week and usually attract tons of entries from users (called "creatives").
At the end of the contest, the startup chooses one name from the pool of entries, and the winner receives a minimum $100 prize. Some contests pay as high as $500!
The downside? Contests on Squadhelp typically attract hundreds of submissions, so your odds of winning are generally low.
But if you're creative enough that you can easily come up with names, then this side hustle is definitely worth giving a shot!
7. Affiliate Marketing
With affiliate marketing, you basically earn a commission on sales that are referred through your blog or website.
On TikTok, users can reportedly make as much as $2,000 a day in affiliate sales, even though the platform doesn't allow users to add affiliate links to their videos.
Some of the ways users get around that are:
While affiliate marketing is a legit passive income generation strategy, Daniella says it only really works for TikTok users with thousands of followers.
Affiliate marketing is also a partnership between businesses, Daniella explains, not a partnership between a business and any old TikTok user whose profile can disappear any day.
On the whole, affiliate marketing is a great side hustle, just not by itself.
8. Dumpster Diving
Another side hustle that has been making the rounds on TikTok for a while is dumpster diving. It may not be as low-effort as the other side hustles featured on this list, but its ridiculously low barrier to entry makes it almost impossible to pass up.
This, of course, involves going out to dumpsters, usually at night, and seeing what got thrown out that day. You might have better odds of scoring a good haul if you do this in an affluent part of town or check out dumpsters behind a strip mall near you.
You could even cut out the middleman completely and talk to your local stores to see if they'd be willing to give their trash to you directly.
But dumpster diving is a hit or miss. Some TikTok users who dumpster-dive on the side report flipping their finds and selling them for a profit on eBay or Facebook marketplace. Meanwhile, those who are not so lucky share videos detailing their gross or unfruitful experience.
For those who can't get past the gross aspect of dumpster diving or don't have the time to scour dumpsters, Daniella says there's a viable alternative. Oftentimes, people who hire organizers to help them unpack after moving into a new home are willing to give away things they don't need.
You could get in on that if you want to try dumpster-diving but don't want to risk getting bitten by a rat or going home empty-handed.
Related: Flea Market Flipping Case Study: $7000k a Month Part-Time
9. Selling Life Insurance
According to Daniella, it's mostly young men who make videos recommending people sell life insurance.
Daniella looked up some of the users doing this and found that many of them were from an insurance agency called Family First Life (FFL) Insurance.
FFL has a multilevel marketing (MLM) structure in which existing members make their money not from the life insurance that they sell but from the new members they recruit.
"That's not a good thing to get into," Daniella said, adding that the whole thing is misleading. "I don't recommend [MLMs] much, especially when life insurance is involved."
10. Painting House Numbers on the Curb
This side hustle is arguably better suited for teenagers looking to earn cash over the summer. It requires no more than $50-100 worth of materials from Home Depot, some door-knocking, and half an hour of painting.
The only challenge with this is you can pretty quickly saturate your local market, but it's pretty cool for what it is.
11. Niche Cleaning Business
Niche cleaning services are another side hustle that's especially popular among young TikTok users.
Daniella shared how they came across a TikTok of kids washing people's trash cans. The kids would power-wash up to 20 trash cans a day, reportedly earning around $2,000 a week.
But you don't have to be a teenager or a student to get into the niche cleaning business.
Aside from washing people's trash cans, you could offer to clean yards, headlights, or gutters. Whatever it is, there's probably someone out there who'd pay to have it cleaned.
Low-tech services like these also have little to no competition online, so you could easily create a brochure-style website or a Google Business Profile to find prospective customers.
12. Freelance Content Creation
Rounding out this list is freelance content creation on TikTok.
With this side hustle, TikTok creators essentially act as freelance brand ambassadors, making videos for brands the same way freelance writers would write for company blogs.
How creators get started making videos for brands is they promote brands they eventually want to work with on their page for free. Once they build up an organic following around those brands, they'll shoot the brands a message and ask if they're interested in working together.
Rates vary per creator due to the contract negotiation involved, but creators are paid anywhere from $250-2000 per TikTok video, depending on the brand they're working with.
But be warned: This side hustle requires lots of video know-how. "You have to learn about video marketing and short-form content marketing. And I'm sure it takes a ton of time because I know how much time it takes me to create videos," Daniella said.
What's Next?
Daniella is looking forward to the writing projects they have lined up this year and the brands they'll be working with on those projects.
At the time of the call, Daniella said they're still in the process of adjusting to their new life of full-time self-employment, having left their job only a few months ago.
"The way that I bring income now is 100% on me. That's a new mindset block that I have to work with sometimes, but I'm still loving it."
Takeaway
"There's a glimmer of truth in just about everything, but if it sounds too good to be true, it probably is."
Links and Resources
Serious About Making Extra Money?