Last May, Monisha Misra reluctantly accepted her first customer. Nine months later, she'd eclipsed $100k in total sales — all on the side from her day job.
BoardsByMo.com is a charcuterie board prep company, and the early success and attention in that arena has spun off other revenue streams including virtual live charcuterie board building classes.
Monisha has covered a lot of ground in the last year.
She started out donating snack platters to essential workers during the beginning of the pandemic. Now she's scaling up her B2B operations, running online classes several times a week, and holding several business workshops a month.
Tune in to hear:
how Monisha has grown her Instagram following to over 20,000 people
the actions she took to build a 6-figure operation on the side in less than a year
how she's been streamlining her business and adding additional income streams
Boards By Mo: Inspiration and First Steps
When the stay-at-home orders were put in place in Boston last March, Monisha thought it was just going to be a couple of weeks. Still, she started going a little "stir crazy" at home.
She missed going into the office and seeing her friends, and also had a lot of friends and family who were essential employees and health care workers working long hours.
Seeing her friends working so hard gave her the idea to prepare some little "snack platters or home-cooked meals" for them. Monisha started dropping these off at hospitals around Boston for free.
Monisha had to stop doing this when hospitals started getting really busy around the end of March. However, in April, some of the staff she had given platters to started reaching out to Monisha and asking if they could buy some.
That "planted a little seed" as far as the idea for this becoming a business goes. Monisha said she didn't see this becoming a full-time thing though, as she assumed she'd be going back to work in the near future.
Another month went by, and still under lockdown orders, a friend reached out and asked if Monisha would make a cheeseboard for her mom for Mother's Day.
She insisted on paying and also insisted that Monisha at least start an Instagram account and think about turning this into a business. On May 5th, 2020, Monisha started her Instagram account, and on May 10th, she had her first order.
"It was never supposed to happen, I just kept thinking this is cool," Monisha told me.
Getting Your First Charcuterie Board Customers
After Monisha started her Instagram account, she started to gauge the general interest in her boards. She started following all of her coworkers and posted what she called, "almost like a fake promotion", which read:
$40 date night board gets delivered to your doorstep, mix of cheese, charcuterie, fruit, nuts, jams, 2 days only, DM me to reserve yours now!
Monisha called this a "fake" promotion because she admits she had no idea what she was doing. She had no supplies, hadn't costed it out, and no strategy to make these boards if she received any orders.
Two hours later she had more than 20 DMs from complete strangers asking for one of these boards to be delivered.
Monisha said she was being found because she was using hashtags in her Instagram posts. She was tagging Boston food bloggers and using hashtags that promoted her boards.
She only had around 120-130 followers at the time, and most of those were friends and family. That demonstrates how effective using the right hashtags can be for reaching people on Instagram who aren't following you.
Validation First, Systems Second
After rushing around to prepare those first 20 orders and delivering them over two days, Monisha told her husband that was it. She wasn't going to take any more orders.
As an entrepreneur himself, Monisha's husband saw that there was potential in this business and acted as the voice of reason. He told Monisha she should work on her processes and give this a shot as a business.
So, they started looking at ways to improve the business.
Streamlining the Order Process
Monisha was finding it hard to manage orders coming through her Instagram DMs. She set up a Google Form, so people could fill out what they wanted and it would come into her email.
She still found this a bit of a chore though. Monisha would have to get back to them to arrange payment, confirm the order, and some other things.
Monisha works for HubSpot for her day job. HubSpot is a CRM marketing, sales, and support platform. This software is capable of doing everything she needs, and she already knew how to use it, so she set up the HubSpot CRM and sales tool to manage her inbound orders.
Now, when someone places an order, it sets up a record in HubSpot and Monisha can track the order better.
Building a Website
Monisha wanted her own platform where people can place orders and learn more about her business, so she set up her website BoardsByMo.com.
She built her site on the eCommerce platform Shopify and integrated HubSpot so her orders flowed through. Monisha also set up a calendar where people could select dates for deliveries.
Outreach and Marketing
Monisha started out with her own network of friends and family and using Instagram's hashtags to reach local people.
After each order, she would send out a feedback form asking what her customers liked, or didn't like. It was this form that Monisha said was a "really big game changer" for her.
She took all the feedback seriously and started making changes based on what her customers were saying.
The changes helped, and the product spoke for itself. Monisha started getting requests from local news outlets to talk about her service, and momentum really started to ramp up.
Marketing a Charcuterie Board Business on Instagram
"I've stopped trying to understand the Instagram algorithm because I think it has a mind of its own," Monisha told me.
That said, Instagram has been instrumental in growing BoardsByMo, especially when she first launched her business.
Monisha has picked up some tips and tricks to better utilize Instagram as a local business:
Keep Your Posts Relevant to Your Brand
If you look through Monisha's Instagram you'll see that every image is high-quality, relevant, and on-brand. If she doesn't have anything new to post about her business, Monisha doesn't post at all.
Post Regularly
Monisha tries to post as often as she can to keep building her following. She was posting once a day and is now trying to post twice a day.
Monisha said using the right hashtags is what gets you on the Explore page and as a suggested account to other Instagram users.
Monisha has a set of hashtags she uses for every post. She also tags all the brands she used in the image and picks up tags for influencers that may reshare her post.
You can use a total of 30 hashtags per post, and Monisha tends to use this many. She's also found it most effective to add the hashtags to a comment on the post rather than the image caption.
Engage With Others
Monisha said it's important you follow other accounts that are relevant and reply to comments people leave on your images. This helps build relationships and increase word of mouth and referral business.
Hiring a Team Member and Virtual Charcuterie Board Classes
In August, Monisha started getting requests from companies to hold virtual classes to teach others how to make charcuterie boards as she does.
At first, Monisha was saying no because she didn't have the time. But as more requests came in, she started to realize there was a demand for online classes. So, Monisha started thinking about a solution to free up more of her time.
It was around this time that Hannah, a corporate chef who had been laid off due to the pandemic reached out to her over social media. Hannah offered her services should Monisha decide to hire someone, and the timing was perfect.
Monisha asked Hannah if she was comfortable teaching in front of the camera, and this was already something she had a lot of experience doing. So, she hired her to manage the virtual arm of the company, and it "blew up" Monisha told me.
Charcuterie Board Business Workshops
Over the last year, a lot of new charcuterie businesses have been popping up on Instagram.
Many of these new sellers were reaching out to Mo and asking the same questions. Things like:
How do you package your boards?
How do you transport your board?
Where do you buy your boards?
Monisha said she didn't have the time to keep answering the same questions. Plus, she had spent months figuring out the answers to these very questions herself.
So, she decided to start a workshop running through the basics of starting a board business.
Monisha held her first virtual workshop in October of last year. She had 12 people attend, it was an hour and a half class, and Monisha walked everyone through how she started and grew her business.
After that first workshop, Monisha created a curriculum and started hosting one workshop a month. She's now at the point where she will be hosting 9 in February 2021, and already has 8 more scheduled for March.
Between October 2020 and January 2021 when we spoke Monisha had already seen 198 people in her workshops, so there's quite the demand for charcuterie businesses.
Scaling up the Business
It got to a point where Monisha was having to turn down orders due to lack of time, and that's when she decided to make some more changes.
One of the changes that freed up most of her time was hiring a local delivery startup to handle all of her deliveries.
Before doing so, Monisha was spending most weekends delivering the boards herself. This was limiting her to creating 10-15 boards a day. After handing over all the delivering, she was able to up production to 40-50 a day.
She's also moved into a large commercial kitchen. As a result, she was able to make 175 boards in just 5 hours for a holiday event a few weeks ago.
Balancing the Cheese Board Business and a Full-Time Job
Running BoardsByMo and working a full-time job is a lot to manage. Monisha had to set some boundaries to ensure her day job didn't suffer.
She no longer takes orders mon-wed, and Monisha said she blocks off time slots in her calendar to focus on one thing at a time.
What's Next?
Monisha feels good about the B2B side of her business going forward. When people start going back into offices there will be more trade shows, conferences, and other events in need of catering.
In fact, Monisha has already started receiving orders for weddings planned for 2022. With larger orders and better margins for B2B business, it's an area of her business she wants to grow going forward.
Monisha's #1 Tip for Side Hustle Nation
"Surround yourself with like-minded people."
Links and Resources from this Episode
Sponsors
Gusto – Get 3 months free when you run your first payroll!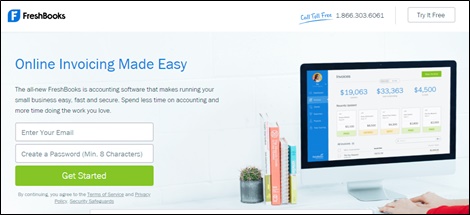 Want More Side Hustle Show?
Pin it for later: