Tired of toiling away on social media for lackluster results? Tori Dunlap earned her first 200,000 TikTok followers in just a couple weeks, and has added another 1.4 million since then.
All that attention has helped her turn a healthy 6-figure business into a multi-7-figure operation.
Tori is the founder of HerFirst100k.com and host of the Financial Feminist podcast, where she helps women become more financially confident.
She argues that TikTok is the best social media platform on which to grow a targeted audience right now.
For a start, TikTok has more than a billion monthly active users and is still seen as an up-and-coming social media platform where you can easily connect with your target audience.
In addition to the huge user base, Tori explained that "there are more consumers than creators," which gives content creators like you an edge.
Tune in to The Side Hustle Show to learn:
how to get started on TikTok and what type of content works best
how Tori creates viral videos that helped her gain more than 1.6 million followers in 13 months
the ways she's driving TikTok traffic to affiliate offers and paid products
Free Download: 25 TikTok Content Prompts
Download 25 Viral TikTok Content Prompts to Kickstart Your Account
Don't reinvent the wheel or start blind. Here are some proven video ideas to try.
Enter your email to grab the free resource now:
You'll also receive my best side hustle tips and weekly-ish newsletter. Opt-out anytime.
Getting Started on TikTok
Tori has a background in social media, she worked as a social media marketer for a day job in her "previous life."
But she said that you don't need any social media experience to get started on TikTok.
Tori said she has never seen growth on any other platform the way she has on TikTok. She's only been using the platform for a year, and she's grown her account from zero to 1.6 million followers.
How'd she turn TikTok from a time suck into a money making app?
She said this is mostly down to the fact that TikTok is the only platform where there are more people consuming content than creating content.
How Do People Find You on TikTok?
Tori said there are a bunch of different ways you can quickly grow your TikTok account, but it mostly centers around having posts go viral.
Because there are more people consuming content than creating it, it is a lot easier to go viral on TikTok than on any of the other social media platforms.
Also, the way TikTok works is very different from other platforms. Tori said TikTok helps creators out a lot by sharing their content with a wider audience than platforms like Instagram and Facebook.
TikTok gives you a "For You" page, which is essentially their algorithm showing you content it thinks you'll be interested in based on the niches you're in and the content you're engaging with on the platform.
You don't have to be following certain hashtags or other accounts to see their content in your feed. This is a powerful way to have your content put in front of a wide audience with no deliberate effort on your part.
Content also has a much longer lifespan on TikTok than other platforms. Tori frequently has posts going viral and picking up momentum that are weeks, even months old.
Creating Content for TikTok
"The tricky thing about TikTok is, yes, there are so many benefits to it. But the detractor is that you have to post consistently," Tori told me
By consistently, Tori means uploading at least three TikToks a day!
After creating content at this pace for a year, Tori admitted that she's feeling burned out. She's hired team members now to help out, but it's still a huge time commitment to keep churning out new content.
She said that if you can't commit to at least one video a day, you're probably not going to see the kind of growth you want.
In terms of the types of content that works, Tori said most successful content on TikTok falls into one or more of the following categories:
entertaining
educational
aspirational
If you can create content that checks all three of those boxes, you're likely to have a viral video on your hands.
Tori said when she looks at the videos she's had go viral, they check all those boxes. One example she gave was a post about being able to retire with more than $6 million in her account.
She hooks viewers in from the start, explaining why the video is going to be useful. She says she will teach viewers how they can also retire with a lump sum of cash, and she adds an aspirational aspect by showing that she's in her 20s right now.
This video has done well for Tori, and she continues to repost it and it keeps on growing in views, likes, and bringing new followers to her account.
Related: How to Make Money Editing Videos
TikTok #Hashtag Strategy
Using hashtags is vital on platforms like Instagram and TikTok. With so many posts going live every day, hashtags help to group specific types of content making it easier for algorithms and people to find.
Tori said that TikTok is similar to Instagram in that you want to use a lot of hashtags on your posts.
The difference, however, is that on Instagram she would not target hashtags with more than a million uses. While on TikTok if a hashtag does not have at least 1 million uses, she doesn't want to use it.
Even hashtags with 300-500 million uses on TikTok are accessible due to how the algorithm works.
How Long are TikTok Videos?
The standard TikTok video length is 60 seconds, but it defaults to 15 seconds. They've also rolled out 3-minute videos for select users.
Tori still thinks the algorithm favors shorter videos, and she said this is very much the type of format that TikTok users like to consume.
The good thing about short videos is that it also forces you to be concise. You have to get to the point quickly, and it means users can quickly move on to watching more of your videos.
Another benefit of shorter videos is that you can split longer content into multiple videos. This helps you create more videos around the same topic and be more consistent with your posting.
Tech and Production Required to Make TikTok Videos
There is no limit to how creative you can get when creating videos, but Tori keeps it simple. "I have a $40 ring light I bought off of Amazon, and that's pretty much it," Tori told me.
Tori typically makes all of her videos using her phone just her sitting in a chair mouthing along to a soundtrack and pointing at captions on the screen or talking to the camera.
She puts the lack of production value down to one of the reasons she's been so successful. But also says that some TikTok users are successful because they went the other way and created highly polished videos.
It's up to you how you produce your content. You need to know your audience and what you think will work best for you, but it's nice to know you can get started with next to no budget.
Batching Content and Building a Team
Posting several videos a day can be demanding. Tori has found that batch producing her content is the best way to save time.
She will typically sit down and record 10 videos at a time, which usually takes about 30 minutes. Tori also records videos throughout the week if she spots a trending topic or thinks of something that should work well.
Tori also has a team helping her out as well now. They'll create videos from Tweets she's put out with a simple background and a voice-over to help keep the volume of new videos up.
How to Generate TikTok Content Ideas?
If you're getting started on TikTok, facing down the challenge of producing several videos a day can feel daunting.
Tori works with business coaching clients, and one of the first things she asks them to do is to list every question they get asked by their clients or from their audience.
She said this is the perfect place to start. You have all the answers to these questions, people want to know the answers, so it's a great way to offer a value-driven approach to creating content for TikTok.
Download 25 Viral TikTok Content Prompts to Kickstart Your Account
Don't reinvent the wheel or start blind. Here are some proven video ideas to try.
Enter your email to grab the free resource now:
You'll also receive my best side hustle tips and weekly-ish newsletter. Opt-out anytime.
How Do You Make Money on TikTok?
TikTok has a "Creator Fund," which pays out money to creators based on the number of views their videos are getting.
Tori was in the fund, but she's not any longer. She said that she was earning somewhere in the region of $50-75 when one of her videos would go viral, but she heard rumors that TikTok might throttle posts that are paying out.
So, for her, she said it's not worth it. She would rather know that she's getting more organic exposure on the platform and use links in her bio to send people to her products.
One of the examples she gave was a viral video she had about giving people investment advice. Tori added a link to a free quiz on her website in her bio and drove people to her site where they had to sign up for her email list to take the quiz.
This resulted in more than 100,000 new subscribers within a week. Her video was also picked up by Buzzfeed, CBS, and NBC.
Tori has repeated this process to drive TikTok viewers to affiliate products, her courses, workshops, and other products she offers.
Affiliate commissions make up the largest share of Tori's revenue pie, and she attributes the growth of her business to TikTok.
"I had a 6-figure business last year, now we have a multi 7-figure business," Tori told me.
Tori's Sales Funnel
After someone takes the finance quiz or subscribes to her email list, they're taken to a landing page with their quiz results and added to an email funnel.
Based on someone's answers to the quiz, they're also given one of five different money personalities. This enables Tori to better tailor her content to each individual person.
For example, one of the most common personalities is the "Financial freshman". This is someone just getting started on their financial journey, so Tori offers them a $97 course called "Back to Basics."
Tori said she takes a value-driven approach, offering a lot of content for free as a lead magnet into her paid courses. She also "peppers" affiliate links throughout her content.
The software Tori is using to maintain her email list is Flodesk. Flodesk is one of the more affordable email marketing tools but doesn't give access to an API so she had to connect it to her quiz results with Zapier.
What are the Downsides of TikTok?
As with all social media platforms, TikTok isn't without some downsides. The comments can be ruthless at times, and Tori has to deal with everything from negative feedback to death threats.
She's also gone "negative viral" before, which is when a video goes viral because people are disagreeing with something that's been said.
The video Tori had that went negative viral was about how brands need to pay influencers more. Some people did not like this, saying she should be grateful for the opportunities she has.
"It was really scary," Tori told me, explaining the two weeks of online harassment she suffered from people leaving hurtful messages and sending her emails.
What's Next?
Tori has just released Season One of the Financial Feminist Podcast.
She has also signed a deal with HarperCollins to write a book. Tori was heading off to Tuscany for a change of scenery to write that at the time when we spoke.
Looking back at the last year and the crazy growth she's experienced on TikTok, Tori told me, "It's just been such a crazy ride, but that's what I believe I was put on this earth to do."
Tori's #1 Tip for Side Hustle Nation
"Serve before you sell."
Links and Resources from this Episode
Free Download: 25 TikTok Content Prompts
Download 25 Viral TikTok Content Prompts to Kickstart Your Account
Don't reinvent the wheel or start blind. Here are some proven video ideas to try.
Enter your email to grab the free resource now:
You'll also receive my best side hustle tips and weekly-ish newsletter. Opt-out anytime.
Sponsors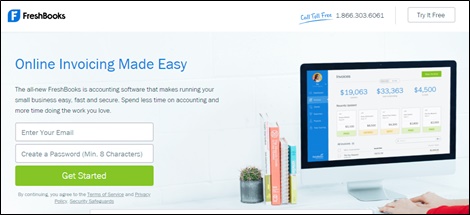 Ladder – Get instantly approved for term life insurance—no doctors, no needles, no paperwork!
Want More Side Hustle Show?