If you're starting an online business, you're almost certainly going to create content. But should you focus on written content on your blog, or video content to try and tap into the massive YouTube audience?
Which is better to focus on for audience growth, monetization, and for the best ROI on your limited time?
To help you figure out which type of content is best for you, it's time for another Side Hustle Showdown.
For the debate, I found two gracious volunteers. Both are from the food and recipe niche, so we can compare proverbial apples to apples.
They are:
Blogger Jannese Torres-Rodriguez, who started DelishD'Lites.com as a side hustle to share her love of Latin food. She has since turned it into one of several income streams under her multi-6-figure business umbrella.
YouTuber Nisha Vora, who is a former lawyer who started RainbowPlantLife.com and the Rainbow Plant Life YouTube Channel to share how to master vegan cooking at home. She's closing in on half a million YouTube subscribers and has more than 20 million lifetime views.
Tune in to hear:
Which type of content takes the longest to create
How they go about creating content that ranks well on each platform
The pros and cons of "owning" your blog content vs. relying on YouTube
How monetization compares on the two platforms
And more
This is a fun one, and by the end, you'll have an idea which platform is going to be best for your business.
Blogging vs YouTube: Content Creation
Getting Started Growing a YouTube Channel
Nisha said her YouTube channel has grown "slowly" over the last four years. "I still haven't gone viral, and I'm not trying to…so it's fine," Nisha told me.
She does acknowledge that once she started focusing on a content strategy and putting more planning into her content, that was when she started to get more momentum.
Finding out what her audience is interested in and creating content around those topics and identifying pain points has been a huge growth driver.
YouTube Keyword Research
When coming up with new ideas for content, Nisha said she doesn't approach YouTube content creation by looking at the competition and doing keyword research as you would with a blog.
Instead, she thinks about what her audience will find interesting. She said that although YouTube is the second largest search engine (behind Google), people are more likely to be suggested videos while on YouTube than they are to search for the video by the keyword.
Time Involved in Creating a Video
"It can be 30-40 hours, honestly, of work," Nisha told me when I asked how long it takes to create a video.
Nisha spends a lot of time planning, creating, and editing each of her videos. She's found that putting more time into the planning phase helps cut down the production time a little. She's also taken on an external editor to help take some of the work off her hands.
Getting Started Growing a Blog Channel
Jannese has a very different story behind how she started getting traction on her blog. Back in 2015 when she was trying to turn her side hustle into her full-time business, Jannese was spending a lot of time promoting her blog on Facebook.
She joined some groups where bloggers share each other's posts, and this resulted in one of her posts going viral.
"One of them just went nuts to the point where my site crashed," Jannese told me.
Her posts also went viral several more times after that. Jannese said she noticed there was a huge demand for Latin food recipes, and this inspired her to create more content around this topic.
Coming up with content ideas was easy for Jannese as she has a Puerto Rican heritage. Most of her recipes come from her mother, grandmother, and other family members.
Jannese said that there weren't a lot of other Puerto Rican food bloggers at the time, either. This also helped her break into this niche.
Blogging Keyword Research
Jannese does use keyword research as part of her content strategy. She also evaluates the competition, looking for recipes that do not have a strong blog post already appearing on page one of the results in Google.
If she finds a recipe with weak or few targeted results, Jannese said she's confident she'll rank well by creating an SEO-focused article.
Time Involved in Creating a Blog Post
Jannese admits she's not a big planner when it comes to putting together a blog post. She prefers to let her creativity flow as she's working on an article.
"From grocery shopping to final publishing, it's probably anywhere from 8-12 hours," Jannese told me.
Having Your Own Platform vs Being at the Mercy of YouTube
Being on YouTube has some huge advantages. Such as joining a platform with an audience in the billions and being able to get traction quickly.
It also has some downsides, however. It's not unheard of for YouTube to demonetize or shut down accounts without warning.
Nisha is aware of this and told me, "It's super valuable to have your own site and email list." She did point out that you're still at the mercy of algorithms like Google, Pinterest, or wherever else you're getting traffic from with a blog though.
But one of the things Nisha likes about YouTube is that she said it's easier to get visibility on competitive topics than it is with a blog.
Nisha said that if you create an engaging video with a clickable title, even with a small or newish account you can rank well and get clicks.
With a blog it's very difficult to rank well for competitive topics against sites that have a lot of authority and backlinks.
How Long Did It Take to Go Full-Time Into YouTube Content?
Nisha was working in law full-time when she started Rainbow Plant Life back in 2016. She actually left her day job before she was able to support herself doing YouTube content creation full-time.
She's been working on Rainbow Plant Life full-time for two years now, and it was about 12-16 months ago her YouTube channel started taking off.
Nisha said that growth was a direct result of her putting full-time hours into her content. So, it was a case of putting in full-time hours to be able to do this full-time.
How Long Did It Take to Go Full-Time Into Blogging?
For Jannese, she said it was when she was doing her taxes for 2020 that she realized she's making enough money to quit her day job.
She said it's been a "slow grind". Jannese started her blog in 2013, and admits she spent the first couple of years figuring out the whole blogging thing.
In 2016 she started making money. Since then, her blog has grown exponentially every year.
Monetizing Blog Content
Display Ads
The bulk of Jannese's and Nisha's blog income comes from display ads. They're both using AdThrive, a premium AdOps company with a minimum traffic requirement of 100k pageviews/mo.
Sponsored Content
Jannese also works with agencies to find sponsored content opportunities. A couple of the platforms she likes are Activate.Social and SocialFabric.
Activate.Social allows you to view potential sponsored opportunities and set your own rate. Jannese said they're easy to work with and provide a lot of details on the backend about how much reach you have across all social networks.
Jannese has also been working with SocialFabric for a long time. They're popular with food bloggers and she said this is a great place to get started.
At this point, she only works with brands paying $1,000 and above for sponsored posts.
Affiliate Marketing
Jannese is also part of the Amazon Affiliate Program and links out to utensils she uses or any other items in her recipes that are available on Amazon.
Monetizing YouTube Content
Ad Revenue
Nisha's YouTube videos are primarily monetized with Google ads.
She said her YouTube earnings are very good, but added that the ad income from her website is still higher.
Sponsored Content
Nisha said she has limited experience with sponsored videos or working with brands. But it's something she is interested in and likes how sponsored content on YouTube is a lot more flexible than blog content.
Affiliate Marketing
Nisha adds Amazon links to some of the items and products she's using in a video in the description for a video.
Book Deals
Nisha has also authored The Vegan Instant Pot Cookbook, which is available on a variety of platforms.
This deal came about when a publisher reached out to Nisha and asked if she wanted to write a book. She did, and said although it was a ton of work it's also been very rewarding.
She was working on her second book at the time we recorded this episode.
How Jannese Markets Her Blog Content
Some of the marketing methods Jannese has used to market and promote her content includes:
Email Opt-Ins
She has an email opt-in in her sidebar saying 'DON'T MISS A RECIPE!'. When people sign up they get some automated emails and are notified when new posts go live.
Updating Old Posts
Jannese frequently updates old posts to improve the SEO and to try and increase the number of keywords they're ranking for.
Pinterest
Pinterest is a huge traffic source for Jannese. She said she's always creating content with Pinterest in mind and spends a lot of time creating images.
She is also working with a video editor to make short 60-second videos that work well on Pinterest.
How Nisha Markets Her Blog and YouTube Content
Some of the ways she markets her content are:
Email Opt-Ins
Nisha creates downloadable PDFs for many of her recipes and makes them available to download for free when someone signs up to her mailing list. She also offers an ebook as a lead magnet.
YouTube to Blog and Vice Versa
Nisha uses YouTube to send people to her blog and vice versa. She doesn't embed entire videos in her blog posts, instead, she breaks them up into smaller clips. Nisha said this works better for blog visitors as they aren't there to watch long videos.
Pinterest
Nisha also drives a large amount of traffic from Pinterest. She outsources most of the process and also works with editors to create various types of pins.
A couple of tips she shared is to make sure you're using high-quality photography if you're a food blogger. As well as to keep testing the different types of pins Pinterest allows to see what's working and what isn't.
Facebook and Instagram
Nisha also shares her videos and blog posts across Facebook and Instagram and has built up large followings on these platforms.
Blogging vs. YouTube: Closing Arguments
"I think YouTube is a great platform for building a very personal business that gets you in front of people who become really, super loyal fans," Nisha explained.
Nisha also went on to explain that you're much more likely to see early success if you can create compelling videos with a good clickable title.
"I'm all about ownership when it comes to being a content creator. For me, having a blog is a must," Jannese told me.
Jannese is also a self-confessed introvert. She doesn't want to be on camera, so for her YouTube was never really a consideration when she started out.
As parting words, Jannese said, "If you have something you want to start sharing with the world, pick what feels the most authentic to you. This is going to allow you to show up most consistently."
Links and Resources from this Episode
Download the Self-Publishing Checklist
There's a LOT that goes into turning a book idea into a successful product. Don't go into it blind.
Grab the free best-selling book project checklist:
You'll also receive my best side hustle tips and weekly-ish newsletter. Opt-out anytime.
Sponsors
Beaver Builder – Get 10% off the powerful drag-and-drop page builder for WordPress!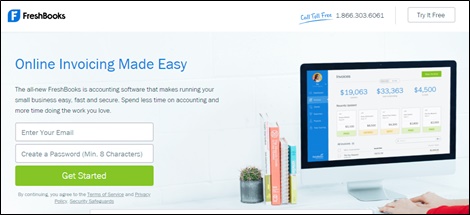 Want More Side Hustle Show?