If you've been around online business for some time, you've likely heard the saying "the money is in the list."
I don't necessarily love that phrase, but there's some truth to it. The more people you have paying attention to you, the easier it will be to reach their inbox and sell them your products or services or recommend relevant affiliate offers.
And affiliate marketing is actually how I connected with today's guest — probably over a decade ago.
Matt McWilliams is a prolific voice in online marketing who has helped some of the most prominent figures in online business dominate their product launches.
His new book is Passions into Profits.
Tune in to learn about high-quality strategies to help you grow your email list and ensure that you have a large audience of subscribers eager to hear what you have to say and likely to contribute to your business growth.
Download Your Free Bonus
20+ Ways to Build Your Email List
Enter your email to get my List Building Cheat Sheet now:
You'll also receive my best side hustle tips and weekly-ish newsletter. Opt-out anytime.
1. Host a Pitch-Free Webinar
This creative list-building technique is from Dustin Lien of JumpXmarketing.com. Dustin first appeared on the show in 2017 to talk about the "other side" of a side hustle when it fails.
Since then, he's grown his side hustle into a 6-figure operation, all thanks to partner workshops. These are virtual lunch-and-learn sessions where you can showcase your expertise and build your client roster without ads or bidding for work.
Matt says this tactic is neither underrated nor overrated as it'll work pretty well if you've already got the connections.
But that's a big "if." This strategy is a longer play for the affiliate, largely because they can only hope that the people they send to your workshop will turn into sales over time. "There's no money exchanging hands, and it's more of a swap," Matt explains.
If you're only starting out without anything to swap, one way you can approach this is framing the workshop as a value add to the affiliate's audience, which is exactly what Dustin did.
He said if you can offer value and demonstrate expertise, you're much more likely to build trust with people who are interested in your services. You can then add those people to your email list after the workshop.
Dustin also identified his target clients by looking for brands that shared the same audience he wanted but weren't direct competitors. And so he was able to grow his list relatively quickly.
2. Tap Into Your Network
If you're trying to build your audience from scratch this year, you may benefit more from starting with people you know. That's what Matt did when he started his side hustle.
He spent about six months on different platforms interacting with people online through comments and tweets.
Then, he reached out to about 300 of those people one by one to see if they'd like to join his email list. About 280 agreed to join, and they referred people to Matt.
By the end of his first week doing one-on-one outreach, he had just a little under 1,000 subscribers.
Those 280 contacts were really engaged, too. In fact, about half of them bought almost anything Matt recommended early on, earning him a couple hundred dollars.
To further increase engagement and get his name out there, Matt also spent about 30 minutes a day checking out three or four different blogs and leaving thoughtful comments.
By the time he actually started his blog, he had a baked-in audience ready to go.
Matt's story just goes to show the importance of laying the groundwork for building your online business.
Although people don't comment as much on blogs today as they did in 2012, you can achieve the same results by engaging with people on social media. Think comments on Facebook posts.
So, be intentional with talking to people on different social media platforms. They might just end up joining your email list!
3. Leverage Quick-Win Lead Magnets
Utilizing lead magnets is a tried-and-tested strategy for growing your email list. But how do you know which one will work?
For Matt, an effective lead magnet is one that addresses a pressing need for your audience.
"Think of it like a solution to pain," Matt says. If your friend complains to you about back pain, you give them ibuprofen, not an 18-page ebook on how to improve back pain in six months.
Effective lead magnets also rarely take more than three hours to make (Matt calls this his three-hour rule) and five minutes to consume.
Matt said a friend of his running a 7-figure company re-did his lead magnets after reading Matt's book and saw his opt-in rate increase by 40% overnight.
Here are five quick win lead magnets that work if you want similar results:
Checklists and cheatsheets – If you have a blog post or a video series that covers a complicated topic, you can convert that into a one-page checklist or cheatsheet that your audience can easily refer to.
Templates and swipe copy – Templates and swipe copies are especially irresistible because all you have to do is copy them. You can then offer similar templates and swipe copies for a fee.
Toolkits – Toolkits are great for industries like gardening, photography, and fitness. Think of copies like "10 Garden tools every gardener should have" or "10 Tools every photographer needs." Plus, you can easily run ads to toolkits.
Prompts – Prompts help to inspire readers by giving them ideas to think about. For example, the prompt "Questions to ask on a date night with your spouse" is a great lead magnet for married individuals.
Spreadsheets – You can use spreadsheets to create all kinds of valuable resources, like monthly budget trackers, workout trackers, and nutrition trackers. You can even make daily, weekly, and monthly planners.
Whichever you choose, don't forget to create an engaging lead magnet title. Matt has this down to a science.
The formula is number (Matt recommends numbers 3, 5, 7, and 10) + noun + verb + result.
Examples of titles that follow this structure are:
"5 emails that will double your sales"
"7 foods that burn fat while you sleep"
"10 prayers that unlock heaven on earth"
4. Collect Emails From Facebook Group Member Questions
Facebook allows group admins to ask potential members questions before they can join.
You can directly ask people who want to join your group for an email as a requirement for group admission or you can offer them a lead magnet.
For example, if you request to join the Side Hustle Nation Facebook group, one of the questions you'll see is "Want my best side hustle ideas and marketing tips? Enter your email below."
That connects directly to ActiveCampaign through a service called Group Leads, which helps businesses create Facebook group funnels and convert new members into leads.
This list-building strategy works really well if you already have a small audience that you can get into your Facebook group to juice it up.
Of course, you can always start from scratch. Just be prepared for it to take a while to capture leads.
Here's a quick guide to setting Facebook group membership questions:
Open your group and click "Membership questions" under "Admin tools."
Add questions. You can add up to three questions only.
Set the correct answer type for each question. You can choose between Checkboxes, Multiple Choice, or Written Answer.
Make sure your Facebook group is set to Private. To change the privacy of a public Facebook group you admin:
Click the menu in the top right of Facebook, then click "Groups" and select your group.
Click the name of the group and select "Group Info."
Click "Settings," then click "Privacy" and select "Private."
5. Build an Affiliate Army
Another list-building strategy Matt finds worthwhile is finding affiliates.
He goes out and finds a couple of hundred people who have promoted products similar to his, and then he gets them to promote his lead magnets, most of which are evergreen.
"We've got tons of entry points," Matt says, from evergreen webinars to evergreen swipe copies and spreadsheets. Those net him anywhere from 30-60 leads a day through affiliate marketing.
One affiliate, in particular, gets him at least two new subscribers every day. That's 730 subscribers in a year.
And when you have 100 affiliates, those subscribers add up. "It's very basic, but it absolutely works."
6. Host Giveaways
Number six on the list is hosting giveaways, a strategy that typically involves using software like KingSumo.
The idea is that you host a giveaway in the hopes that it goes viral, and then you can grow your email list that way.
Matt says this strategy is underrated if you're new to the scene and overrated anytime past that, mainly because the 90-day retention rate on giveaway leads is low.
That rate is key because you'll run into freebie seekers — people who grab free offers with no intention of becoming a paying customer.
In Matt's case, they had a 70-75% overall retention rate but only a 10-15% 90-day retention rate on freebie seekers.
If the acquisition cost is affordable and makes sense for you, then it works. More often than not, though, hosting giveaways is just not worth the effort.
7. Subscriber Referral Programs
List-building technique #7 is playing around with subscriber referral programs.
In Matt's case, he makes subscribers affiliates by directly asking them if they want to be one. He also utilizes one of his affiliate marketing courses, "No Product No Problem," in the process.
The course is self-perpetuating in that students get to refer 25-30 people on average as part of their training. Those people will then refer another 25-30 people and so on.
In some niches, however, subscriber referral programs can be trickier to approach than in other niches.
What you can do if you're in such a niche is frame the affiliate commission in a way that's meaningful to the affiliate.
If you have a live event, for example, don't tell your affiliate that you'll pay them a 40% commission if they refer three people to the event. Offer free registration or a free ticket instead.
Referral tools like SparkLoop are great for this list-building technique. Matt likes to use a combination of Zapier, ClickFunnels, and ConvertKit to create affiliate accounts for their students.
8. Host Virtual Summits
Hosting virtual summits is a fantastic way to tap into preexisting audiences and build your email list that way.
And contrary to what many marketers believe, virtual summits are not dead. You can see that for yourself by doing Matt's "Target test."
Go to Target and ask 100 people how many virtual summits they've been to. You'll be lucky if more than two people say they've been to one.
This is all just to say that virtual summits have great potential in terms of growing your audience and email list. In fact, they can be extremely effective in certain niches.
Cecilia and Jason Hilkey of Happy Family, for example, have been hosting virtual parenting summits since 2016. In 2019, the two summits they hosted had about 25,000 attendees each.
In 2020, the one virtual summit they hosted had about 100,000 attendees. And just last November, about 165,000 people attended their summit.
Obviously, virtual summits are a lot of work. The takeaway here is most people have never been to one, so you may want to consider hosting one yourself if you have the resources to do so.
What's Next?
Since his book launch, Matt has gone back to focusing on clients.
He says he's already thinking about his next book, which will likely be about 300 pages-long and focus on affiliate marketing.
He's also looking forward to a well-deserved vacation next month in Florida.
Matt's #1 Tip for Side Hustle Nation
"Form a little sharing circle: Find 8-10 people to share each other's content."
Sponsor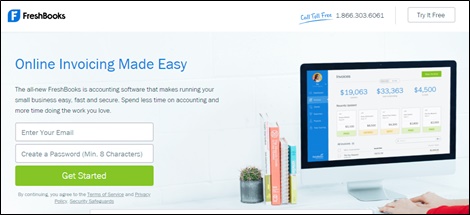 Download Your Free Bonus
20+ Ways to Build Your Email List
Enter your email to get my List Building Cheat Sheet now:
You'll also receive my best side hustle tips and weekly-ish newsletter. Opt-out anytime.
Links and Resources
Looking for More Side Hustle Help?