Today's guest has gone from zero to almost 50k followers in the last 12 months and has turned that newfound attention into a 6-figure online business.
This is impressive in itself, but what's even more impressive about this story is that Dickie Bush has built his audience on Twitter.
You know, that social media platform that's always just … been there. One of several platforms that I'd kind of written off.
In fact, in 8 years and 450 episodes, we've never done a dedicated conversation on Twitter as an audience-building platform.
Dickie has been a frequently-requested guest over the last few months. He's a former college athlete turned portfolio analyst. But on the side, he's the creator of Ship30for30.com, a cohort-based online course that helps you build an online writing habit.
Dickie opens up enrollment for Ship 30 for 30 every 6 weeks, and in the last enrolment, he had 476 students paying $350 each.
Here's his own breakdown of the enrollments and pricing for each cohort:
For those of you scoring at home, that's over $450,000 in total revenue — in under 12 months.
If you've been focusing on YouTube, Instagram, or TikTok, you may be missing out. In this episode, Dickie explains why Twitter is the perfect platform for quickly building an engaged audience.
Tune in to The Side Hustle Show interview to learn:
why Dickie uses Twitter and says it's the best platform for building an audience
how he writes tweets that go viral and attract followers
why he opted to build a cohort-based course over evergreen content
Big thanks to Dylan Redekop for the intro!
Why Twitter?
Twitter feels like old social media these days. Platforms like YouTube, TikTok, and Instagram are getting all the buzz and it's easy to see how you can build an audience on any of these platforms.
So, why Twitter?
The main reasons revolve around Twitter being a platform that rewards people for putting out valid ideas and offering value to their audiences, Dickie explained.
Dickie had been on Twitter for a while before starting his main account and observed how other people were using it. He knew that if he offered value and tweeted consistently, he could build an audience.
He also added that Twitter is an underutilized platform for building an audience, and this can work in your favor as there is much less competition than on other platforms.
Getting Started on Twitter
"What's cool about Twitter is the retweet button. This means anyone else can share to their feed anything that you write — if it's valuable," Dickie told me.
Dickie knew he wanted to use this to accelerate his audience, so he started looking at people who had built an audience on Twitter and how they were doing it.
What he found was that a lot of people were typically building an audience across multiple platforms and people were following them on Twitter as a "by-product."
He also found a lot of people who were sharing ideas consistently and building an audience by helping others or improving their lives in some way.
Dickie is a huge podcast listener, so he started by taking notes from the podcasts he was listening to and tweeting them out.
This immediately added value for the podcast hosts. Dickie said that when some of the hosts saw his tweets they would retweet them.
This introduced Dickie to the hosts' Twitter followers, and in turn, he started gaining followers that were getting value from his tweets.
"I became kind of a trusted source of curation for some popular podcasts and did that every day for two months," Dickie told me.
Getting to That First 100 then 1,000 Followers
Dickie started his Twitter account in July 2020. Using the approach of tweeting quotes and notes from podcasts, it took Dickie about a month to get to 100 followers.
Then in September, one of Dickie's Twitter threads he had written was picked up by a larger Twitter account and his followers went from around 200 to 1,500-2,000 overnight.
Dickie said this is a good example of the power behind sticking at something consistently. He said a lot of people would have considered quitting, but he carried on Tweeting daily, and this was why he was noticed.
Common Traits on Tweets That Have Gone Viral or Performed Well
Something Dickie preaches in Ship 30 for 30 is, "The scope of the question determines the size of the audience," he told me.
By this, Dickie means that any tweets that have the potential to go viral have to appeal to a large group of people. This has certainly been true with his own tweets that have gone viral.
Dickie's most popular tweet/thread to date was titled "10 advanced Twitter tips". A nice broad topic aimed at a huge audience, and this tweet has more than 44,000 likes.
Some other examples Dickie shared were tweets titled:
How to build a writing habit
10 tips from a copywriter on his writing process
Two more broad topics that appealed to a wide audience. Dickie also creates threads that are very niche. He knows that they will not appeal to a large audience, but the smaller audience they do appeal to will be more engaged.
He said the best approach is to create threads for both general audiences and niched-down audiences. This way you get the best of both worlds.
Using Twitter's Advanced Search Function
One of the advanced Twitter tips Dickie shared in his viral thread was how to use Twitter's advanced search function.
Using this search function you can search by keyword, a number of likes, and other engagement metrics. This enables you to look for trends and take a deeper dive into the ways people are building their audiences.
Dickie uses this feature to lookup certain people and find out what topics they're getting the most engagement from and how they are building their audiences.
He then creates a list of all the things he sees working well and plans ways he can use those tactics and ideas for his own content.
Validating Content Before Creation
Dickie is a prolific tweeter, and he says this has contributed to how quickly his account has grown. The approach he takes to creating content is to batch together all of his ideas at the end of every week.
Also, before putting the time into creating a longer thread, Dickie validates his ideas by putting out a short tweet to see how the idea is received. This way, he knows he's only putting out long-form content that he knows his audience is interested in.
One of the best things about Twitter is that you have access to immediate feedback, Dickie explained. You don't need to put time into creating content that you think your audience will be interested in, you can create content you know they will be interested in.
This is exactly what Dickie did with his 10 advanced Twitter tips thread. He tweeted out some of the tips individually beforehand, and when he saw how well-received they were he knew his audience would be interested in a longer thread.
Third-Party Tools and Tech
Dickie shared the tools and tech he is using with Twitter:
HypeFury.com – A tweet scheduler that helps you spread out your tweets and posts them automatically.
TypeShare.co – This is a tool Dickie is working on that allows you to write both atomic essays and Twitter threads on the same platform.
ilo.so – This is a Twitter analytics tool that allows you to see your tweet reach, engagement, followers, and more.
How to Use Call-to-Actions on Twitter
Dickie said he includes some form of "value-add" at the end of a thread as a call to action.
For example, at the end of his Twitter tips thread, Dickie included an email capture form with a note saying "Interested in more actionable Twitter tips like this? Going to start sharing them in a free 10-day email course."
He's created other short courses and includes a link to the most relevant one to the theme of the thread he created.
Dickie said it's not that clean of an opt-in, but the people who are interested in you will sign up and those are the people you want.
Starting a Newsletter
At the start of 2020, Dickie committed to writing a newsletter once a week for 52 weeks. The content for his weekly newsletter is a summary of the podcasts and books he'd read during the last week.
He said he used this as a "forcing function to sit down at the end of the week and say, 'what the hell did I learn about?'"
Dickie is currently taking a break from publishing his newsletter as he's passed the 52-week mark. He's proved to himself that he can stick to a writing routine and build a habit.
He had 4,000-5,000 people reading his newsletter when he was publishing it, so again, it shows that consistency helps to build an audience. He does enjoy the newsletter model and said will probably return to publishing.
Where'd the Idea for Ship 30 for 30 Come From?
Ship 30 for 30 is a cohort-based writing course that teaches the fundamentals of writing online. Inside, students commit to writing 250 words a day to publish online.
Dickie said the idea started out as a selfish endeavor for himself. He wanted to start writing every day but realized that he could not do it alone.
So, he tweeted out to his audience at the time that he wanted to write every day for 30-days, and asked if anyone would like to do it along with him.
"The response was just overwhelming," Dickie told me.
Dickie set up a landing page using TypeForm and a Slack channel, and a few days later he had a group of people with the same goal – to write every day for 30 days.
He set an entry price of $50 and said he would return it when someone completes the 30 days. Dickie said he did this to make sure people had "some skin in the game" and would not just sign up and forget about it.
By setting creative boundaries, such as writing at least 250 words in an hour every day, Dickie said it removed a lot of the friction that was holding him back beforehand.
He became a lot more productive, as did the other cohorts who were in the slack channel with him. This was when Dickie realized he was on to something.
"The Internet guarantees that if you solve your own problem, there are thousands of other people, probably hundreds of thousands with that same problem that you can easily find," Dickie explained.
Dickie also said that Twitter is the best place to find these people, which is why he's been able to build his business on the platform.
The Benefits of Cohort-Based vs Evergreen
The cohort-based approach Dickie took is very different from the typical evergreen, on-demand type of product.
Dickie said he opted for this approach because the social responsibility that comes from being surrounded by people with the same goals is a powerful driver.
"You need other people doing it with you, otherwise it's too easy to quit," Dickie told me.
Pricing Ship 30 for 30
Dickie has come a long way from charging $50 and giving that back when someone finishes the writing challenge. His pricing has gradually increased from $50, to $150, to $250, and the latest round cost $450.
This pricing reflects how he's built out his course. It's no longer a Slack channel, it's an immersive cohort-based course with 8 live sessions, and more than 20 hours of recorded video content. Dickie said he still thinks it's underpriced compared to what's out there.
He felt confident raising the price because the feedback he was getting from people who had completed the course was that it was so inexpensive.
Dickie said he likes charging $450 compared to thousands of dollars like some courses do as he knows his cohorts will be able to get value from their investment.
Selling and Marketing Ship 30 for 30
Dickie is always marketing his course and taking on new signups. However, he only opens up enrollment every 7 weeks.
Onboarding takes 1 week, the cohort writes for 30 days, then he takes 2 weeks off before starting a new cohort.
He primarily markets his course through his email list and his Twitter account. Dickie uses a call-to-action promoting his course at the end of a free 10-day email course he offers, as well as on some of his Twitter threads.
He also hosts webinars and throws a little bit of FOMO out there letting people know when the cut-off is to jump on the next enrollment.
What's the Time Investment Like?
"What's beautiful about it is that you have the community almost running itself at this point," Dickie told me.
Dickie's time investment at this point is marketing is course, and putting in the time writing along with his cohorts.
He has a Director of Community and a Director of Operations to help with the day-to-day running of the course. As well as a partner with who he splits time doing the 2 live sessions a week.
What's Next?
Plans for the future revolve around improving and building on his course.
Dickie said around 1,200-1,300 people have been through his course at this point. He's going to listen to them and ask what else he can do to bring them back for another cohort and add more value to future students.
Dickie's #1 Tip for Side Hustle Nation
"Get started before you're ready."
Links and Resources from this Episode
Sponsors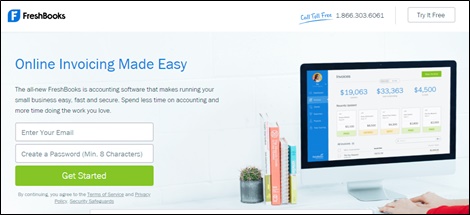 Self-Publishing School – Register for the free on-demand training on how to go from blank page to published author and receive a free copy of the bestselling book, Published.
Want More Side Hustle Show?
Pin it for later: