Service businesses can get a bad rap.
After all, there are clients to deal with, and actual labor involved in fulfillment. They're just not as glamorous as other more "passive" income models.
But you should know that more Side Hustle Show guests started with a service-based business model than any other.
This week's guest has a unique approach to service businesses — one that doesn't rely on your skills as the expert.
Tyler Gillespie has built two successful service businesses and had a clean exit from both — the last being just 13 months from startup to sale.
Tune in to hear:
how Tyler comes up with ideas for productized service businesses
the processes he implements to put his business in a position to exit
how he outsources the mechanism of his businesses
Free Bonus: 101 Service Business Ideas
101 Service Business Ideas
Guaranteed inspiration for your next income stream!
Enter your email to download the full list now:
You'll also receive my best side hustle tips and weekly-ish newsletter. Opt-out anytime.
Start With the End in Mind
Tyler's service business he sold is called ApplauseLab, which helped e-commerce brands get video testimonials.
Tyler said he started that service with the exit in mind. He didn't know when, or how that exit would happen when he was starting out, but it was his end goal.
This is something he's learned more about through his previous businesses. Tyler's business before ApplauseLab was a content writing service called ContentPros.
He said looking back at that business, there were things he wished he'd done years earlier to make selling that business easier.
When Tyler started ApplauseLab, he started implementing what he had learned from day one and was able to exit the business within 13 months.
Your Skills as the "Mechanic" Don't Matter
"[I had] Zero background in video editing, production, etc", Tyler told me.
Tyler came up with the idea for ApplauseLab because the service he was creating was something he wished he had available to him with his other businesses.
He always knew having video testimonials was a powerful asset to have as a business. However, when looking for solutions that made it easy to get these testimonials from customers, Tyler said there weren't many solutions out there.
So, he started ApplauseLab to solve this problem for businesses.
Coming Up With Service Business Ideas
"A lot of things start with scratching your own itch. I think that was the initial pain that I knew, then I confirmed it by talking with people inside my network. Then the validation was someone actually paying money," Tyler explained.
Tyler's first customer was a friend of his who runs an oil and gas company. He'd been trying for years to get video testimonials from oil workers for years without success.
Tyler ended up capturing more than 15 video testimonials for him and that validated his business.
101 Service Business Ideas
Guaranteed inspiration for your next income stream!
Enter your email to download the full list now:
You'll also receive my best side hustle tips and weekly-ish newsletter. Opt-out anytime.
What Came Next After Your First Customer?
After that first payment, Tyler said he got to work starting some onboarding and figuring out how he wanted to leverage his service.
His intention was always to outsource the interviewing part, which he had been doing himself for his first customers.
Tyler quickly ran into some problems trying to coordinate this though. He said it was hard lining up video editors, interviewers, and customers to all be at the same place at the same time.
He ended up going with an asynchronous style of interview, where he would pre-record the questions and send them out to customers.
To do this, Tyler leveraged a software called VideoAsk. This software allows you to record questions and send a link directly to the customer. The customer can then record their part, and it's all picked up within VideoAsk where editors can go in and finalize the video.
Tyler did a similar thing when he started ContentPros, in that he didn't write or fulfill orders himself.
"I have the business owner mindset," Tyler told me. He always looks for ways to outsource operations in his businesses so he can focus on growing the business and planning an exit.
If you have the primary skill set your business is offering, such as video editing, or graphic design, it's fine to take on the work yourself. But Tyler said you have to be careful not to get trapped in your businesses.
Tyler also said you should always look to "outsource the mechanism of your business" as quickly as possible if you want to grow your business and set it up for sale down the road.
How'd You Get Your First Customers for ContentPros?
Content writing is a lot more competitive than video testimonials. Tyler approached entering this market and standing out from his competitors by doing two things:
Not trying to be the cheapest writing service
Focusing on hiring industry experts as writers and using 'thought leadership' as a driver
He found his first customers for ContentPros by:
Leveraging his network
Sending lots of cold emails
"We really rode the cold email train," Tyler told me. At its peak, Tyler's team was sending out as many as 20,000 emails a month!
Tyler said they really refined their outreach processes and were ahead of their time in terms of personalization. They would personalize each email intro, use the recipient's first name, mention blog posts, and use some other nice touches.
The call-to-action at the end of the email was booking a content strategy call. The call was the 'pitch', and most people would sign up after the call Tyler explained.
Overall, this resulted in a 3-5% positive reply rate. Which Tyler said was very high at the time for cold outreach.
How Did You Drive Customers to ApplauseLab?
To drive the initial customer to ApplauseLab, Tyler went through a few channels:
His Own Network
"Often, growth comes from your network," Tyler said.
He started out by reaching out to friends and contacts in this network who he thought would find his service valuable. Many of them said yes, and this was what kicked off his business.
Cold Outreach
Tyler ran a small cold email campaign. Nothing on the scale of what he did with ContentPros, he took a much more personalized and focused approach.
Networking
Tyler did some networking in public forums. He joined relevant Facebook groups and communities, shared his story on IndieHackers and some similar places where business owners can document their journeys.
Pricing Your Service?
"Pricing is always challenging," Tyler told me.
He looked in the market at what his competitors were doing. His main competitor (who ended up buying ApplauseLab) was charging $6,000-$10,000 for high-quality, in-person videos.
Outside of this, Tyler said it was pure software plays. Something in the range of $50-$100 a month, and you can use their software to capture your own testimonials. You still have to do all the editing yourself with these services though, so he saw a gap in the market there.
Tyler looked at what it would cost if he put together his dream team and recorded, edited, and provided finished testimonials to clients. He came up with the figure of $300-$400 per testimonial.
This positioned him drastically below his competitors in pricing. While offering a more comprehensive service than the companies offering software plays.
Minimum Profit Margins
Tyler always aims for a margin between 30-40% on top of the cost of goods sold or having someone fulfill the work. This then works out at around 60-70% gross margin.
If you don't aim for at least a 50-60% gross profit margin, it's going to make it really difficult to scale your business down the road Tyler explained.
Think of Recurring Revenue
Tyler always wants to target recurring revenue wherever possible. It's not a model that naturally lends itself to every business though, so Tyler said he had to get a little creative with ApplauseLab.
It's not like businesses want to order a set number of testimonials every month. So, Tyler put together some packages and offered an annual subscription plan.
The packages were bundles of 2, 4, 8, or 12 testimonials, and customers could use them whenever they wanted. The annual subscription plan enabled customers to buy any number of testimonials they wanted, and request them throughout the year.
Tyler said both of these were a hit. The flexibility of being able to request a testimonial at the right time or when the customer had the right client fit well with the business model.
Building to Sell
Going from startup to sale in 13 months required streamlined processes. Tyler said he had "super clean processes" from day one, and outlined some of the key things he did as:
Being organized – He had a great manager running the day-to-day operations and ensuring everything was running smoothly.
Detailed books – Tyler recommended following the Profit First accounting system. This is essentially an accounting system that accounts for profit first, then taxes and owner pay, and what's leftover is spent on other company expenses.
Industry relationships – Tyler started creating relationships with other companies in his space. One of which was with TestimonialHero, the company that ended up buying ApplauseLab.
How Big Was ApplauseLab at the Time of Sale?
Tyler can't talk about the numbers behind the sale as he signed an NDA. He did say however that ApplauseLab had 5-6 editors and a customer success manager.
He also shared that they served around 80 customers in that first year in business and had around 20 customers on a recurring plan.
With a relationship already in place with TestimonialHero, he didn't need to go through a broker to find a buyer.
TestimonialHero was already referring clients on an affiliate basis to ApplauseLab, so they knew the service well. They ended up approaching Tyler and a deal was formed that way.
How Did the ContentPros Exit Come Together?
The ContentPros exit was very different. Tyler knew he wanted to sell, so he listed the business with a broker.
He ended up talking with a few competitors and businesses that could be seen as strategic partners. In the end, however, the company was bought by a private equity fund.
How Can Other Business Owners Plan for an Exit?
If you want to plan for an exit while growing your business, Tyler has written down 5 things service business owners should focus on while growing their businesses.
These are:
"Passing the laptop test" – How long would your business survive if you closed your laptop today and walked away?
Thinking like a software company – Are you thinking like a SAAS? SAAS companies have a low churn rate, recurring revenue, and long lifetime value.
Positioning like a product – Productize your service offerings. Make it easy for customers to buy your product; use a fixed scope and pricing.
Depersonalization – Does the operations and business depend on you? The less the business depends on you, the easier it will be to sell.
Predictability – Someone buying a business wants to see predictable revenue and growth.
How Much Are Service Businesses Worth?
Tyler said you can expect something in the range of 2-5x the annual earnings as a sale price in the $0-2 million net income range.
Higher-income businesses can command a higher multiple.
Tyler also said it's important to find a broker that has niched down into selling service businesses.
A couple of brokers he recommended were:
Brokers take a 10-15% commission. If you can leverage your network or connections to make a sale without going through a broker — as Tyler did with ApplauseLab — that's a nice chunk of money you can save.
What's Next?
Tyler has a few things he's working on:
1-on-1 mentoring with service business owners
Tyler's #1 Tip for Side Hustle Nation
"You can't read the label while you're inside the jar."
(Get some outside perspective in the form of coaching, consulting, or masterminds.)
Free Bonus: 101 Service Business Ideas
101 Service Business Ideas
Guaranteed inspiration for your next income stream!
Enter your email to download the full list now:
You'll also receive my best side hustle tips and weekly-ish newsletter. Opt-out anytime.
Links and Resources from this Episode
Sponsors
Gusto – Get 3 months free when you run your first payroll!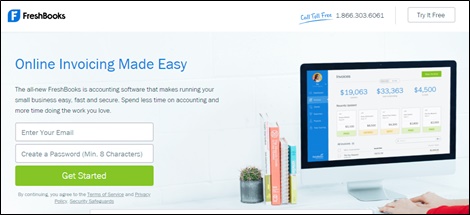 Want More Side Hustle Show?