From a $10,000 a month "blog" to a 7-figure "media company" — a lot can happen in six years.
Today's guest is one of my most important real and virtual online business mentors — I'm always trying to pay attention and keep an eye on what Robert Farrington from TheCollegeInvestor.com is up to.
Fun fact: Robert was one of the very first guests on The Side Hustle Show back in 2013.
Our last update was 6 years ago, in early 2016. Back then, The College Investor was earning $10k a month and Robert was still working full-time at Target.
There have been lots of life changes since then, plus some exponential growth on the business side.
Today, The College Investor is one of the biggest personal finance media brands in the world.
With over 1 million visits a month, covering student loans, taxes and tax software, investing, insurance, budgeting — if it's related to money, you'll find it at The College Investor.
Tune in to The Side Hustle Show interview to hear:
what the biggest changes Robert has seen in his online business are since 2016
what marketing channels are driving traffic for him today
why he's started a new brand and the future of his business
Don't have a site of your own yet? My free video course will get you online quickly and affordably!
Download Your Free Bonus: 3 Quick Website Optimizations
Is Your Website Leaking Money?
I've reviewed hundreds of websites over the last 10 years. Here are 3 quick ways to optimize some of the most common mistakes.
Get the free guide and plug up those holes!
You'll also receive my best side hustle tips and weekly-ish newsletter. Opt-out anytime.
Some of the Biggest Shifts You've Seen Since 2016?
When we last talked in 2016 Robert was referring to The College Investor as a "blog". Today, he uses the term "Media Company," and that's how he now views his business.
Robert said his goal currently is to, "help people consume their financial content in the media that they prefer."
On his site, Robert now has written content, a podcast, and short and long format video content.
Robert's focus over the past few years has been figuring out how to build out these other content formats to reach people in as many ways as possible.
If you're just starting out, Robert doesn't advise you to go after all these mediums. Instead, he recommended you pick two types of content.
Robert said to go with whatever is your native form of content and make that your primary goal. Then pick a second form of media that compliments your native form of content.
For example, if you have a business podcast, Robert said promoting your content on LinkedIn would be a good idea.
The Direction of the Business Today
"I view ourselves as a financial media site where we are definitely helping to educate, that's our primary mission — financial literacy," Robert told me.
The content on The College Investor is intended to help people better understand what's going on with their money.
Robert explained that everything that's going to help someone with their money will involve a product or service of some kind.
The College Investor points readers to the product or service that's going to best help them, as well as helping people better understand how to navigate those products and services.
Robert has a team of experts reviewing products and services and said they give an unbiased review of products whether they're an affiliate or not.
What's Working Right Now on the SEO Front?
"Oh man, SEO has been a challenge over the last 12 months," Robert told me.
Google has rolled out a lot of algorithm updates over the last year. But Robert said, for him, SEO really comes down to one thing:
Creating the best content.
Robert explained that Google has a financial incentive to show the best content in their search, otherwise they will lose customers.
As a content creator, Robert said he's always asking himself, "How do we show that this is the best content?"
This is something Robert has focused on answering over the past few years, and he's seen his organic traffic improve as a result.
Some of the ways he's added value to his review posts are to:
Add lots of screenshots of the products
Create helpful video walkthroughs
Create unique content through commissioning surveys and gaining perspectives from his audience
Robert said he still sees "junk" content ranking well from bigger brands, just based on their authority.
But don't be discouraged by that. Robert said as long as you focus on creating the best content you can, it'll rise to the top eventually.
Struggling with traffic? See if The Traffic Course is right for you!
How You Can Make Your Content Stand Out
Robert said he's built The College Investor into a media company and its own brand. His goal was to create something New York Times-esque, and he's achieved that.
However, an angle he would approach if he were building a site today would be from the personal perspective.
He said this because it's hard to enter the space and create something like a Fundrise Review and compete against The College Investor and other large brands.
If you were to write a personal review sharing your experiences investing with Fundrise; things like sharing screenshots, earnings, talking about what's working or not working, Robert said that will set you apart from the crowd.
Showing E-A-T in Your Content
Something Google looks for when ranking content is E-A-T, which stands for Expertise, Authoritativeness, and Trustworthiness.
This is especially important in niches like finance, where the content can have an impact on someone's finances and wellbeing.
Robert said one of the ways he demonstrates E-A-T in his content is by adding an author profile/bio at the end of his posts.
Robert writes, checks, and edits most of the content on The College Investor and has his bio at the end detailing his experience and expertise.
His writers also have their own bios, explaining what area of finance they have experience in and linking out to some of their other work.
Robert said it's also important that you don't try and go too wide with your content topics, especially when you're starting out.
Google gives more authority to sites that specialize in particular areas or "verticals" as Robert called it.
Keeping Content up to Date
In the finance space, a lot of content needs to be updated each year, if not sooner. Robert said he spends at least 50% of his time updating old content.
Robert has a few processes in place for identifying and updating content and goes through all of his posts and updates them at the end of each year.
A couple of things that Robert said makes this possible are:
Being organized; Robert uses Asana as his project management tool.
Asking companies for their product update information
Asking companies to provide product update information has proven to be a big help. Robert said they end up doing most of the work for him and he just has to go in and update his posts.
Performing Quarterly Audits
Robert performs a "Top 100 audit" every quarter. This involves pulling the top 100 posts in Google Analytics that are getting the most traffic and exporting them into a spreadsheet.
He then goes through all 100 posts and manually checks they are up to date, don't have any broken links, etc.
Keyword Research and Content Production
Robert said he doesn't do a lot of keyword research. He likes to write about topics that he finds interesting, are currently trending or being talked about, or knows will be interesting to his audience.
A recent example of this is when Biden extended the student loan pause to May 1st.
Reading about this, Robert had the idea to write about what would happen if Biden kept extending the student loan pause so he never has to forgive them.
Robert and his team wrote this up the next day, published it, and the post ended up going viral.
On the publishing schedule side, Robert told me, "We publish 5 days a week, at least."
In addition to this Robert and his team are constantly updating and republishing older posts.
Other Content Channels and Marketing Methods
The other content channels and marketing methods The College Investor has expanded into include:
Podcast
In 2017, Robert launched a podcast he calls The College Investor Audio Show.
The podcast is essentially the audio version of his written content. Robert hired a radio show host to read his posts in an ad-lib fashion.
Robert wanted to try this as an experiment, and he said it's been a success.
The College Investor Audio Show passed a million downloads last year and is averaging 50,000-60,000 downloads a month.
Robert said he doesn't think he's monetized it well, but he's made money through ads and sponsorships.
TikTok
TikTok has been The College Investor's biggest growth channel this past year.
The account has gone from 0-30k followers in the past 12 months and it's highlighted to Robert how well short-form content is performing.
Instagram
Robert said he's able to repurpose his TikTok videos into Instagram Reels. The College Investor has built up a following of almost 9k on Instagram.
YouTube
Robert has had a YouTube channel for a few years and currently has 11.3k subscribers. He creates a mix of long-form content based on his written content and YouTube Shorts repurposing his TikTok content.
Email Marketing
"We definitely do email marketing, it's been on the back burner for the past 4-5 years," Robert told me.
Robert said was working on revamping all of his email opt-ins and sequences at the time of recording.
Robert isn't a huge fan of email marketing himself but knows that a lot of people are and sees the value in doing it.
He currently sends out a couple of email blasts a month, and they do covert. Robert is in the process of seeing if he can improve that conversion rate with a revamp.
Push Notifications
Robert has been using push notifications for a couple of years and said he loves using them.
Robert said push notifications are driving traffic and he sees conversions as a result. The only downside is that it can get expensive.
The software Robert is using to power his push notifications is VWO.
Paid Traffic Channels
"We do a lot of paid marketing, a lot of Google ads," Robert told me.
Robert uses paid ads to drive traffic to his big affiliate partners. He also does a lot of remarketing using Facebook and Google ads and said that's working well right now.
For example, if someone reads a tax software review, they'll probably get remarketed to a landing page comparing the best tax software on the market.
Robert has set up a load of rules over time as to who is remarketed, and which posts exactly trigger it.
He said it takes some time to set up, but it's very inexpensive and he's making a positive ROI using retargeting.
Robert is using ClickMeter to manage his conversion tracking campaigns and Woopra for some of the reporting.
Looking at Revenue per Visitor
Robert tracks how much revenue The College Investor is making per visitor.
When he first started tracking this metric, Robert said he was making around $0.02-0.03 per visitor. He's raised this significantly, and today is making around $0.20 per visitor.
Would You Ever Sell The College Investor?
"I'm always open to entertain these offers," Robert told me.
He's received a number of offers over the last year or two. But told me it would have to be a "really crazy" offer to make sense.
Robert loves what he's doing, he has a lot of lifestyle freedom and has launched a new brand recently.
Starting CultofMoney.com
Robert launched CultofMoney.com last year, a personal finance blog "for the crypto curious."
Robert started Cult of Money because he's been dabbling in crypto himself since 2016 and he's very interested in NFTs and the whole crypto space.
He also found there was a lack of beginner-friendly content in the crypto space, and in particular, how crypto plays a part in personal finance.
Robert has a load of crypto content on The College Investor, but he wanted to branch off and build up a new brand.
As Robert explained, "what's wrong with having two properties that do the same thing?"
Cult of Money is not going to be exactly the same as The College Investor, Robert will be going a lot deeper into the crypto world.
Robert's #1 Tip for Side Hustle Nation – 2022 Edition
"Patience. It just takes time."
For those wondering how Robert's tips have changed over the years, here are his previous tips:
2013: "Network and get to know others in your niche, take action."
2016: "Look at your analytics and double down on what's working."
Download Your Free Bonus: 3 Quick Website Optimizations
Is Your Website Leaking Money?
I've reviewed hundreds of websites over the last 10 years. Here are 3 quick ways to optimize some of the most common mistakes.
Get the free guide and plug up those holes!
You'll also receive my best side hustle tips and weekly-ish newsletter. Opt-out anytime.
Links and Resources from this Episode
VWO (Formally PushCrew)
ClickMeter
Sponsors
RankIQ – Start publishing content that goes straight to the first page of Google!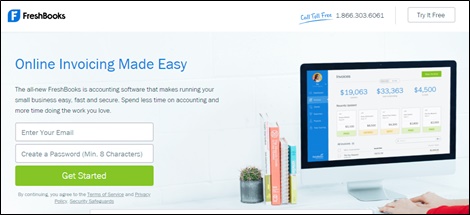 Want More Side Hustle Show?