You couldn't hardly open your laptop or unlock your phone this year without reading about NFTs, or non-fungible tokens.
When you start to see jpegs selling for tens of thousands of dollars, you can't help but ask, "Wait, what's going on here?"
NFTs are, per Collins Dictionary, which named the term its "word of the year" for 2021: "a unique digital certificate, registered in a blockchain, that is used to record ownership of an asset, such as an artwork or a collectible."
Are NFTs a good investment? Or is it a giant bubble? What about from the creator standpoint — do NFTs represent a new way to monetize your work and bring your audience together?
As is often the case when these new shiny things pop up, I try to learn from those who are a few steps ahead.
In this episode, you'll meet Michael Quan from FinanciallyAlert.com. He's a father of 2 who retired at 36, and calls himself "an accidental NFT investor."
I met Michael at FinCon this fall, and called him up to try and get some clarity on the murky world of NFTs, and where opportunity may lie for side hustlers, on the buying, trading, and creating side.
Tune in to The Side Hustle Show interview to hear:
why Michael is investing in NFTs and the returns he's seeing
where you can get started creating or buying NFTs yourself
how to avoid scams and what Michael thinks the future holds for NFTs
Why NFTs?
"NFTs are really fascinating. A lot of people think of them as little images… but once you start digging into the details you start to understand there is a lot more to unwrap here," Michael told me.
Michael has had a number of side hustles over the years. After selling an IT business, he had some free time and started exploring investment opportunities.
Michael explained that there are different investment opportunities that present themselves over time that offer great returns, and NFTs were something that he saw as having a lot of potential.
NFTs are still relatively new right now, but Michael compared them to being similar to the early dot-com boom in the late 90s.
Smart Contracts and Added Utility
One of the things Michael is excited about when dealing with NFTs is "Smart contracts."
Smart contracts enable the owner of an NFT to benefit in a number of ways outside of simply owning a collectible, something Michael called "added utility."
For example, when Disney released their first sets of NFTs this year buyers were able to get one of a limited number of 3D images of a Disney character. This is the most common form of utility NFTs have—they're collectibles.
But in this case, Disney also gave away Disney+ subscriptions with each NFT — another form of utility.
NFTs for Creators
Michael is an investor, not a creator. But he explained that any creator can tie an NFT to their own specific work, create a limited number of them, and sell them.
There are apps like OpenSea that help you create and sell NFTs. You can also create a smart contract and build a royalty into each sale.
When someone sells any of your works with one of these smart contracts, you'll collect a royalty.
A good example of how this is really helping creators is in the music industry. Instead of going through an agency, music artists are able to attach royalties to their music and make money whenever they sell a copy.
NFTs can be applied to just about any form of multimedia, not just images. In the future, Michael said he expects to see NFTs commonly attached to podcasts, games, and more.
How to Get Started Buying NFTs
If you want to get started buying some NFTs, first of all, it depends on which blockchain you're buying on.
Michael said most NFTs are built into the Ethereum network, so he used this process as an example.
Once you have some ETH or Ether, the digital currency used on the Ethereum blockchain, you need to transfer it to a Web 3.0 type of wallet.
The most popular wallet capable of doing this is called Metamask. It integrates into most browsers and enables you to connect to a creator's website.
Most creators drop about 10,000 NFTs at a time. If you get in early, you might be on a pre-sale list. If not, you'll have to wait until the NFT is released to the public.
Michael said this is called a "drop."
To buy NFTs, Metamask will connect to the seller's site, and all you have to do is "mint." Minting means you're buying a creator's NFT from their smart contract.
There is typically a 0.08 ETH transaction fee. You'll also have to pay something called a "gas" fee, which covers the work required to write your transaction to the blockchain.
Finding NFTs
Michael shared some tips for finding NFTs to invest in. But first, he pointed out that NFTs, much like other digital currencies, can be volatile.
"Spend what you can spend and be comfortable losing," Michael told me.
Michael also pointed out that NFTs are still relatively new, so things are a little "out of whack" as he explained.
He always tells people to get started with a small investment amount and spend a lot of time doing research.
Twitter and Discord are two of the best platforms to find out about new projects that are set to drop, as well as for connecting with other NFT users.
If you see a project you're interested in, you should always look for a project roadmap on the creator's website.
A roadmap outlines what the creator's goals are for their NFTs, and helps you better understand what kind of demand there might be in the future.
A couple of resources Michael recommended were:
VeeFriends – This is Gary Vaynerchuk's Discord group. Gary has created his own NFT, the buy-in price is around $36,000 at the floor price so it's not cheap but you can join his community.
Founders Key – This is an NFT created by Tom Bileyu of Impact Theory. Tom is working on a bunch of projects, so by holding a Founders Key NFT you get some utility in those projects.
Short-Term vs Long-Term Investing
The two resources above are examples of long-term investments. Most NFT investment opportunities are shorter, which Michael referred to as "pump and dumps."
Michael shared a good example of short vs long-term investing when he told me about a friend of his who was able to get on the pre-sale list for an NFT that had a lot of demand.
His friend bought two of the NFTs for 0.5 ETH each. He sold one within 2-3 hours for 6 ETH — a huge increase — and held the other to hedge his investment and see if he could make more profit.
Ultimately the other ETH fell below its purchase price in value, but his friend made a nice return on his investment overall.
Shopping for NFTs and Tools
When shopping for NFTs, you're looking to buy on the primary drop. Where people are more likely to lose money is on the secondary drop and after the NFT has been fully released, Michael explained.
Some of the tools and platforms Michael uses to identify good NFTs and get in on primary drops are:
OpenSea – Michael said OpenSea is essentially the "eBay of NFTs on the Ethereum network." This is where you can browse different projects and look for investment opportunities.
Icy.tools – This tool tracks momentum on NFTs and lists the changes in prices. This helps you identify projects that may have greater demand and better returns.
HeadDAO / MutantCats – If you want to spread your risk or don't have the funds to buy into some of the expensive "Blue Chip" NFTs, these sites make it possible to buy "fractional shares" of NFTs.
Side note: You can invest in old-school "analog" art through the Masterworks platform.
Related: My Top Alternative Investment Platforms
Estimating Future Value
"For me, I'm always looking for where the highest future demand is," Michael told me when he explained how he estimates the future value of an NFT.
In any market, if there is demand higher than supply there is always a good chance of price appreciation.
This was why Michael bought some of the first Disney NFTs that were released. Michael paid $60 for each NFT on release, and they're currently worth about $2,500 each.
A big part of being one of the first people to buy a new NFT is understanding the technology and what you need to do, Michael explained.
Make sure you're familiar with the VeVe app, and how to purchase NFTs. When a new NFT is released, sometimes it'll come down to whoever is the fastest to the checkout.
Scams to Look Out For
As with any online trading and investing, you need to be on high alert for scammers.
Michael said the biggest scams revolve around people direct messaging others claiming they can provide early access to NFTs.
These scammers will set up websites that look legit, but all they're doing is phishing your details and stealing your ETH when you connect your wallet.
The best way to avoid being scammed is to stick to official Discord channels. Don't respond to direct messages offering promises of early access, and only click links posted by moderators.
Made Any Bad Investments?
"Absolutely, and I think that's a rite of passage when you start investing in the NFT space," Michael told me.
Some losses are expected, what matters is that you have more winners than losers.
There have been some NFTs that were in huge demand and Michael expected them to "go to the moon," but they just didn't work out for one reason or another.
What's Your Portfolio Look Like?
As a F.I.R.E. blogger, Michael shares his net worth online. He's trending around $3 million overall and has around $50,000-60,000 invested in NFTs.
Michael said he will probably invest more. But right now he's focusing on finding deals with higher upsides and not chasing things.
As an example of how someone can get started, Michael said he started buying NFTs on VeVe with $200.
He turned that $200 into $1,400 flipping NFTs. He used $400 of that money to buy the first Spiderman NFT that was released, and that NFT is now worth around $16,000.
What's Next?
Michael is going to continue learning about NFTs, flipping, and making smart investments. He's also created an investment group that you can find at NFTsUnlocked.com, where he helps other people learn about NFTs.
Michael has created a special code for Side Hustle Show listeners, type "sidehustle" in at checkout for a 25% discount on the membership joining fee.
Michael's #1 Tip for Side Hustle Nation
"Get clear on where you're at and where you want to go."
Links and Resources from this Episode
Sponsors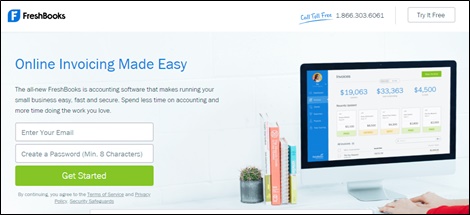 ODYS – Fly up the rankings with $100 off your first premium, vetted, aged domain and done-for-you SEO-optimized content from Niche Website Builders!
ODYS is a platform that curates premium aged domains. It helps affiliate marketers and online business owners gain a head start over the competition. The premium aged domains from ODYS can save you years of building authority and help you kickstart your digital presence.
Here's a quick behind-the-scenes video of the marketplace. (You may have to request to join the Side Hustle Nation FB group to see it.)
Now in partnership with Niche Website Builders, you can easily add on a done-for-you content package from a trusted provider.
Want More Side Hustle Show?