There are a million and one ways to make money online, but they almost always come down to helping other people.
Today's guest, Kat Norton aka Miss Excel, has been doing plenty of that. She's reaching hundreds of thousands of followers as a spreadsheet influencer.
You didn't know there was such a thing, did you?
Kat started on TikTok in June 2020 and already has over 700k followers, she later branched out onto Instagram and has already built a following of more than 550k followers there, too.
She hit 6-figures in sales within 6 months and has since scaled to consistent 6-figure months and even the occasional 6-figure DAY – which is absolutely nuts.
Tune in to The Side Hustle Show interview to hear:
how Kat built her following so quickly
her tips for viral success on TikTok and Instagram
how she's turned those views into real-life revenue and profits
Where'd the Idea For Miss Excel Come From?
"It really all started because it was something I was truly passionate about," Kat told me.
During her MBA program, Kat went to Binghamton University in upstate New York. She said the majority of her classes were in Excel, and that's where she fell in love with the program.
Kat told me she has always been creative, and she was looking for an outlet to express her creative side.
She started teaching Excel online while studying for her MBA. Not with the goal of starting a business, but as a way to be creative while helping others.
Kat said she had a vision where she would put a spreadsheet above her head, and use Excel's right and left functions with the Drake song "Left foot up right foot slide" playing.
"I tested it out and it looked really cool, and that's kind of how the whole thing began," Kat told me.
Evaluating the Competitive Landscape
"There weren't a lot of people doing it when I started on TikTok. There were a lot of people on YouTube, that was really the space for it," Kat told me.
Kat said she had an intuitive feeling that TikTok was going to be a great platform for her Excel content, and it helped that she was one of the first to do it there.
Gaining Initial Traction on TikTok
Kat released her first video on TikTok on the 7th of June 2020. She recorded a bunch of videos up front and started releasing one each day.
By the 4th video, Kat had hit 100,000 views.
By the 6th video, a CEO of an IT company reached out to Kat and asked if she would create some GSuite training videos for his company.
Kat is a Microsoft user, but figured she can learn how to use Google products quickly and record some videos.
So, she formed an LLC, bought a green screen and a ring light, and after work each day she recorded videos for the IT company and carried on recording more for her Miss Excel channel.
By the third week of posting videos on her Miss Excel channel, Kat had her first video go viral and top more than 3.6 million views.
Her viral hit was a 12-second video demonstrating how to combine the Left & Find function.
The next day, after the viral momentum had stopped Kat said she had more than 100,000 followers.
Creating an Instagram Account
Kat's TikTok was blowing up around the same time as when there were news reports that the U.S. might ban TikTok.
Kat said she thought, "I better hedge my risk here, so I created an Instagram account."
She thought most of her TikTok followers would move over and follow her on Instagram, but only about 2,000 people did.
Kat now posts content on both Instagram and Tiktok. She's had a number of posts go viral on Instagram, too, and has a following of more than 570,000.
When her posts do go viral, Kat said she usually sees between 50,000-100,000 new followers.
The "Miss Excel" Viral Formula
Kat has had a lot of success going viral on both TikTok and Instagram, and it's no coincidence.
When I asked her about what's behind her viral success, Kat told me, "It's a whole process really, but the biggest thing is creating content that's in energetic alignment for you."
This doesn't mean you have to dance in your videos as Kat does. It means to find your own energy and what works for you.
Kat told me that when she was thinking about what she wanted to do online, she wrote down the things that are important to her.
These were:
Dancing
Excel
Helping people
The result is exactly what you see her doing on her social profiles. As Kat explains it, if you keep it authentic and do something that "lights you up", your audience will relate to it.
The Content Process
"I'll get myself into a creative flow state," Kat explained when I asked about her content process.
Kat has different energy types, and she splits her days out according to how she's feeling.
Some days, Kat said she has a lot more "masculine energy", and will spend her time working through emails, editing videos, and other similar tasks.
When she's feeling more of a "creative feminine energy", Kat said she doesn't work. Instead, Kat goes out into nature, meditates, does yoga, and gets herself into a flow state.
That's when she starts brainstorming content ideas, and this is what Kat attributes her best content and viral success to.
Kat batch records the part of the video where she's dancing, she usually records 10 or so of these in a day.
Then throughout the week she'll edit in the Excel screen above her head and do any other editing.
How Are You Monetizing Your Content?
Around October-November 2020, Kat started building out her first course called The Excelerator Course.
Kat said she took 2 weeks off her day job to work on her course. "I sat there and infused my course outline with as much fun, and cool, and creative things," Kat told me.
Kat said she followed Jim Kwik's learning method, which is:
Information + Emotion = Memory
Kat said a lot of courses miss that emotional element, which is what helps people to remember what they're learning.
Her course started selling in November, just in time for Black Friday. By January, Kat was making more from selling her courses than she was earning from her day job.
Kat handed in her 2-week notice shortly after, and her last day in corporate America was February 1st, 2021.
Customer Flow From Social Media to Checkout
"Usually, it just kind of happens organically," Kat told me when I asked how she's driving customers to her courses.
Kat has added a link to a Linktree in her bio on her social media accounts. When viewers engage with her content and want to find out more, they can click through to her course page and other landing pages.
Kat also hosts monthly webinars using WebinarJam which are driving a lot of sales. Not your usual type of webinar, but a high-energy "power-packed 45-minute Excel lesson."
She then spends the last few minutes of each webinar explaining what courses she has and how they can help.
"My goal here is really just to inspire people to invest in themselves," Kat explained.
Kat has also started using a company to run ads a couple of months ago and she's seeing some success through paid ads as well now.
Nurturing an Email List
Kat started out building an email list early on and still runs this in the background.
She has a link to sign up to her list in her Linktree and a capture form on her website. Kat flips back and forth between different free courses as a lead magnet.
When someone signs up to her list, they're sent a series of automated emails. After the 4th-5th email, they're sent an offer to buy her courses at a discount.
Kat has built up a list of 50,000+ subscribers, and swapped from Mailchimp to Flodesk recently.
She said she's impressed with Flodesk's features, and it's a lot less expensive than Mailchimp to manage a large list.
Other Marketing Channels
TikTok and Instagram and Kat's two largest marketing channels, but she is starting to build a presence on other platforms.
Some of the other platforms she's on are:
YouTube
Kat has only set up her YouTube channel, she's not actively posting there yet. She said there are people out there imitating her and using her content though, so beware.
Twitter
Kat is going on Twitter a lot more often recently as this is where large companies like Microsoft retweet her stuff or contact her.
LinkedIn
Kat has started working on her LinkedIn audience and expanding her network on the platform.
What's Next?
Kat is going to continue doing what she's doing on the content front. There are still millions of Excel users out there that she hasn't reached, so plenty of untapped market potential.
She is also planning on entering the business coaching space as she's been receiving a lot of inquiries into how she's grown her digital business.
Kat's #1 Tip for Side Hustle Nation
"Take messy action. Don't wait for things to be perfect."
Links and Resources from this Episode
Sponsors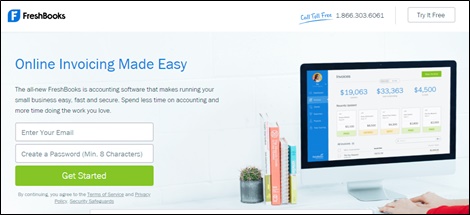 Want More Side Hustle Show?