What's one thing people want?
They want to get great deals on great products, and for you as a side hustler, that spells a business opportunity to curate and spread the word about those deals.
This is exactly what Side Hustle Show listener Camron Stover from HuntingGearDeals.com is doing.
Camron stumbled into the business, starting with his hunting hobby and a passion for finding good deals.
He ended up acquiring the site from the original owner, and has accelerated its revenue growth to $90k last year.
Tune in to The Side Hustle Show interview to hear:
how the site is making money
the creative ways Camron gets free content and products
how you may be able to apply similar strategies in your own business
Download Your Free Bonus: 20+ Hobby Niche Ideas
20 Hobbies to Monetize with an Online Business
Enter your email to check out the full list now:
You'll also receive my best side hustle tips and weekly-ish newsletter. Opt-out anytime.
Ready to start a site of your own? My free video series will help you get online quickly and affordably.
How'd You Get Involved With HuntingGearDeals.com?
"So, initially the website was created by Mike Higman back in 2016 and it was probably late 2017, maybe early 2018 when I actually learned about HuntingGearDeals.com," Camron told me.
Camron had heard Mike promoting his website while he was on a hunting podcast, and was intrigued by it.
He wanted to know how Mike was helping the hunting community find good products, and how it was earning revenue.
Camron was already helping friends and family find good deals on hunting gear, so it was a topic he was very knowledgeable about.
Camron contacted Mike over social media and volunteered to help him out with the site.
Mike didn't take him up on his offer right then, but later on, did reach out to Camron and ask if he was still interested.
"I jumped at the chance. I didn't see it as monetary value, I just enjoyed it," Camron told me.
How Does HuntingGearDeals.com Work?
There are two parts to HuntingGearDeals.com:
Daily deal section – Each day, deals on hunting gear from all over the web are posted.
Gear reviews – These are in-depth reviews of hunting gear.
When Camron first started working on the site, he was handling the daily deals section of the site and Mike was doing the gear reviews.
Every day, Camron would search the web for deals to share with their audience. He would then share them over social media, email their subscribers, and publish blog posts.
The site makes money from affiliate links directing people to these deals. Every time someone clicks a link and makes a purchase, Camron makes a commission.
It takes a lot of time and effort to find these deals. Obviously, Camron wants to make money for his efforts, but he also enjoys helping the community.
"My whole goal was to be a resource to the hunting community. Yeah, you make a couple of dollars in the process, but at the end of the day I'm helping the consumer save money," Camron told me.
Purchasing HuntingGearDeals.com
Camron had expressed his interest in buying HuntingGearDeals.com to Mike a number of times.
There came a time when Mike was becoming increasingly busy with his other side hustles, and Camron was in a position financially where he could purchase the site.
"It was right around $100,000 for that purchase, so it's a major commitment on my end, " Camron told me.
Having worked on the site for a while, Camron said he was confident the site would pay for itself in two years.
Carmon ended up increasing the revenue and the site had paid for itself within 14-15 months.
Streamlining the Process of Curating Deals
Camron spends a couple of hours a day searching for deals to share with his readers. He shared some tips on how he's made this process quicker and easier over time:
Sign Up for Email Lists
If you want to replicate this model, the first thing Camron recommends is signing up for the email lists on websites that you think you'll be finding out about deals on.
Those sites will then email you when they have deals. You'll then be among the first to know about those deals and can quickly share them with your audience.
Use Amazon Price Drop Tools
Amazon is one of the marketplaces where Camron finds good deals. He uses a tool called CamelCamelCamel.com, which notifies him when prices drop on certain items or categories.
Word of Mouth / Online Forums
Camron said there are a bunch of hunting forums that have a deals section where people share the deals they've found.
Occasionally, Camron said he finds some great deals this way. The best part about this method is that the legwork has already been done for him.
Sending Out Daily/Weekly Emails
Camron has a list of 4,800 email subscribers. He said he's split his list into two sections; one for daily emails and one for weekly emails.
Camron sends out an email daily at 11 am notifying his list of the deals he's found for that day. He also sends out an email every Thursday rounding up his blog content.
Camron explained that by doing it this way, people can unsubscribe from the daily emails if it's too much, and stay subscribed to the weekly ones.
The email service provider Camron inherited with the site and is still using is MailChimp.
SEO, Marketing, and Discovery
"Initially it was just through dumb luck," Camron told me when I asked about their SEO strategy.
Camron and Mike did not focus on SEO at all when they were working on the site. Instead, they were focusing on using social media and their email list to drive traffic.
That's changed a lot since Camron took over the site. He's putting a lot of time and effort into SEO and said organic traffic now makes up about 80-85% of the overall traffic.
Carmon has also sponsored gear deal sections on forums to drive traffic to his site. One example he shared was a hunting forum called Rokslide.com.
He's allowed to post links to his site directly into the forum threads. Camron said this has worked out really well, especially around Black Friday and other sale holidays.
Content Strategy
Camron said he doesn't use any tools to scrape or generate the content for the daily deals he's publishing on HuntingGearDeals.com.
He said he doesn't want to copy and paste any content from where he's finding deals as Google can punish him for duplicate content.
Camron manually creates a post for every deal he finds. He adds an expiration date for when the deal is going to end and puts a "Shop Now" button as his call-to-action.
His listings are not deleted when the deal ends, Camron keeps the URLs live. This way, if a deal comes up in the future for the same product, he can update the post and quickly republish it.
Camron is also working on creating evergreen content as more of a long-term SEO play. This is mostly gear reviews right now, and Camron has also started doing wild game recipes.
Hiring Writers
Camron doesn't write all of the blog content and product reviews himself, he's hired a number of people to write those.
His goal with the blog content is to create honest, engaging reviews written by people who are genuinely enthusiastic about the products.
Instead of hiring writers, Camron tries to find people who are interested in hunting that also want to learn how to write product reviews or enjoy doing so in return for free gear.
There is a "Reviews Application" call-to-action at the bottom of each page on the website. This is how most of his current writers found him.
When trialing a new writer, Camron asks for a test article. He'll typically ask them to review something they already own that he can publish on his site.
If someone is able to write content up to standard, he sends out products for them to review so they can review the items in detail.
Camron doesn't pay his writers. They're getting free stuff and the experience of writing for an online publication.
He has an editor that he pays to format and publish the content though as he doesn't have time to do it himself.
Outreach and Finding Products
Camron said that around 80% of the products he receives to review on his blog come from him reaching out to companies.
Most of Camron's outreach involves sending out emails to brands and suppliers he has affiliate relationships with asking if they want any of their gear featured on his site.
Occasionally, a writer will also express an interest in reviewing a certain product. Camron will then reach out to a few of his partners asking if they'd like to send his writer that item to review.
The success rate of asking for specific items isn't very high. But Camron said it's always worth asking as sometimes his writers get some high-ticket items for free.
Forming Affiliate Relationships
Camron's site is primarily monetized by affiliate commissions. He said that most companies he reaches out to already have affiliate programs in place with affiliate networks like AvantLink or Impact.
Some brands do not have a program in place, and will actually set one up so they can work with Camron after looking at his site.
Most of the companies that do not have a program sell their products on Amazon. Camron is part of the Amazon Affiliate Program, so he's able to link to Amazon and get a commission that way.
Generally speaking, however, Amazon commissions are lower than working with a brand directly. So, Camron does prefer to work directly with a brand where possible.
Turning Other People's YouTube Videos Into Blog Posts
Another outreach tactic Camron has found success with is reaching out to YouTubers who are reviewing hunting gear but do not have blogs.
He asks if he can turn their review into a blog post and will embed their video into the post.
This is a win-win as it generates Google traffic for Camron and also puts more eyeballs on the video and the owner's YouTube channel.
Utilizing Social Media
Camron has Facebook, Instagram, and Twitter profiles for HuntingGearDeals.com.
He's done most of his advertising on Facebook, both paid and by using communities and groups for hunting fans.
Camron said sometimes he gives products away in groups in return for having a pinned post or being allowed to promote his site.
He said that the main problem with this is that external links do not get a lot of clicks on Facebook. This is something he's currently working on better optimizing.
Camron did try Pinterest briefly, but it didn't work out as well as he'd have liked so he's put that platform on the back burner for now.
Time Commitment
Camron has a day job with a 1 hour and 40-minute commute Monday to Friday, so HuntingGearDeals.com is still very much a side hustle for him.
He spends time working on the website in the evenings and at the weekend when he's not out hunting.
Even though he's hired help, Camron calls it a "full-time job" working on the site and recognizes he's burning the candle at both ends.
But he said the end goal is to break away from his day job and have the freedom to work from wherever he wants and spend more time hunting.
What's Next?
Camron is looking to turn this side hustle into his full-time business by the 4th quarter of 2022.
Financially, Camron could walk away now. But he said he wants to stack a little more cash before quitting his day job.
Camron also said he wants to get a better grasp on selling advertising space so he has some more reliable recurring revenue.
Camron's #1 Tip for Side Hustle Nation
"Never turn down an opportunity to learn something new."
Download Your Free Bonus: 20+ Hobby Niche Ideas
20 Hobbies to Monetize with an Online Business
Enter your email to check out the full list now:
You'll also receive my best side hustle tips and weekly-ish newsletter. Opt-out anytime.
Links and Resources from this Episode
Sponsors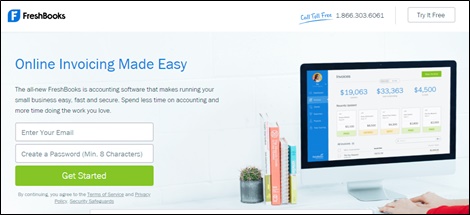 Want More Side Hustle Show?