How does turning a passion into a profitable side hustle sound?
That's exactly what this week's guest, Luke Lorick of Tailgating-Challenge.com, has done.
Luke took his passion for tailgating, and turned that into a long-running and profitable online side hustle.
It wasn't an overnight success. In fact, Luke says himself that "Overnight successes don't happen overnight."
Luke has put in years of hard work building strong relationships with brands and growing an audience of more than 250,000 across his social media accounts to get where he is today.
Tune in to The Side Hustle Show interview to learn:
how Luke drives traffic and revenue
how he's grown some substantial social followings
ways you can emulate his strategies in your niche
Free Bonus: 3 Website Mistakes That Are Costing You Money
Is Your Website Leaking Money?
I've reviewed hundreds of websites over the last 10 years. Here are the most common (and costly) website mistakes.
Get the free guide and plug up those holes!
You'll also receive my best side hustle tips and weekly-ish newsletter. Opt-out anytime.
Where the Inspiration for Tailgating Challenge Came From
Luke's side hustle goes back almost a decade and he told me that it was his father-in-law who planted the seed for what would become Tailgating-Challenge.com.
Luke told me his father-in-law said to him, "Find something you enjoy doing outside of work that could potentially become something."
One night, Luke said it hit him. He loved tailgating and had a real passion for it, so he decided to start a tailgating venture.
He started with a Tailgating Challenge Facebook page, he soon added a Twitter account, an Instagram account, a website, and kept building from there.
Finding Direction With the Business
Luke said he had a name for his business, "Tailgating Challenge", but he really didn't know what it was going to be at that point.
Luke liked tailgating gear, so he decided to start out reviewing gear. He really just wanted to see if he could make affiliate commissions or get sent some free stuff at first.
"At a minimum, I'll meet some cool people and get to review some cool gear," Luke told me.
For years, Luke was reviewing stuff for free. He wasn't charging companies a sponsorship fee or getting an affiliate cut, Luke was just happy to get the gear and work on building up his audience.
Luke said he literally worked every day for years without earning a penny. But it was important to him that he build a brand his audience could trust.
Growing an Audience and Social Following
"The more companies you can work with, that is a positive. It builds your resume," Luke told me.
Luke may not have been earning a penny from all the products he was reviewing when he started out, but he was trying to work with as many companies as possible.
Luke was also running giveaways for all the products he was reviewing. Giving stuff away for free is always a good way to build an audience.
Luke uses a tool called Gleam.io to power his giveaways. This tool enables him to run competitions, generate links his audience can share, encourage people to sign up for his podcast, social accounts, etc., and draws the winner.
(KingSumo is another viral giveaway tool that's been mentioned on the podcast.)
He also does some giveaways on Facebook Live to help generate some buzz with a live audience.
Reaching Out to Companies for Partnerships
Luke started out by sending loads of emails to companies pitching them the idea of reviewing their products.
He told me this has evolved into Instagram DMs, as this is quicker and more direct. As well as his preferred method, which is getting someone on the end of the line so he can speak with them in person.
When he first reaches out to a company, Luke said he makes it clear he doesn't want any money from them.
He tells them he wants to show the products off to his audience and run giveaways.
Luke is also happy to link back to the company to help with their SEO and send some visitors their way.
It's only when he's sure he likes the products and wants to work with a brand further that he tries to negotiate some kind of paid sponsorship deal.
A tip for anyone finding it difficult to get through to a company, Luke told me, "don't take no response as a 'no'."
It's not always easy to reach the right person within a company. Emails, Instagram DMs, and other communications can easily get lost.
If you can't get hold of the right person to speak with via one method, try reaching out via a different method until you get some kind of response.
Luke also said you should put together a media kit. This can be something as simple as some slides with all of your social accounts and audience numbers on them.
How the Business Makes Money Today
Luke put in years of goodwill, making connections with brands, and building his audience – and reached a point where he needed to start earning some money.
The main revenue streams Luke has ringing the cash register today are:
Amazon affiliate program – Luke is a member of Amazon's affiliate program and makes a commission on any products he recommends.
AdSense – He's running Google AdSense on his website.
YouTube – Luke's YouTube channel is monetized and he earns money via ads.
Brand partnerships – Luke will not take money for a product he does not personally like. But for products he loves, he reaches out to companies to create sponsored giveaways and other types of promotions.
In terms of the revenue pie, brand partnerships make up the bulk of Luke's income today. That's followed by YouTube, then Amazon, and AdSense.
YouTube SEO Tips
During the pandemic Luke saw a decline in sponsorship opportunities and had some more time on his hands, so he decided to focus more on his YouTube channel.
Luke has seen a lot more growth since he's been focusing on his channel, and he puts this down to:
Quality – Luke told me he's been working on increasing the quality of his videos, telling me "content is king".
Keywords – He's been more deliberate about using his main keywords in the title of his videos, as well as including them in the first paragraph of the description.
Tags – Add relevant tags to your video when you upload it.
Consistency – Luke said YouTube rewards consistency, he publishes new video content weekly.
"Shorts" – Luke said that YouTube is focusing on "shorts" right now. These are short-form 15-second videos that Google is pushing into users' feeds. Luke said his shorts are getting more exposure than his regular videos.
Luke does share links to his video across his other social media accounts, but he prefers to gain organic views as he said it's better for SEO.
What Does a Typical Day Look Like?
Luke told me he tries to do something to move his business forward every day.
Tailgating-Challenge is still very much a side hustle for Luke as he has a day job working in corporate America.
To work around his day job, Luke schedules a lot of his content to post throughout the day. On his breaks from work and in the evenings he checks for messages and emails and does a few things.
On the weekends he films most of his video content. When he finds time, he also writes content for his blog.
Best Performing Content?
Luke said his goal when posting content is to "elicit a response" from readers or viewers. He wants people to like, share, comment — show some form of engagement with his content.
To do this, a lot of his content is based on questions and he uses captions that will catch a reader's eye.
Luke said he's seen good success on Instagram by using the right hashtags and tagging people in posts so they drop by and click the "like" button.
Anything You'd Do Differently Starting Over?
If Luke was starting over he said the only thing he'd change is that he would have started sooner.
Luke said the algorithms used by platforms like Facebook have become less favorable over the years. He's seen it become harder to build an audience in the 9 years he's been doing this.
Even though he has more than 250,000 followers across all of his social media platforms, Luke is sure that if he had started years earlier he'd have a substantially bigger audience.
Do You See This Becoming a Full-Time Business?
"At the end of the day, if it does, awesome. If it doesn't, I have zero regrets about anything that I've done," Luke told me.
Luke is still balancing his corporate job with his side hustle. Tailgating-Challenge brings in somewhere in the region of $1,000-3,000 per month, so not enough to quit his day job just yet.
What's Next?
One of the things Luke is working on right now is setting a Guinness World Record. He couldn't reveal details of what that record is at the time of the interview, but that's something he's excited about.
Luke has also wanted a tailgating TV show for a long time, so he's going to explore that possibility.
Outside of those two things, it's business as usual. Luke is going to continue to work with brands, grow his brand, and build his audience across all his social media profiles.
Luke's #1 Tip for Side Hustle Nation
"Don't give up."
Free Bonus: 3 Website Mistakes That Are Costing You Money
Is Your Website Leaking Money?
I've reviewed hundreds of websites over the last 10 years. Here are the most common (and costly) website mistakes.
Get the free guide and plug up those holes!
You'll also receive my best side hustle tips and weekly-ish newsletter. Opt-out anytime.
Links and Resources from this Episode
Sponsors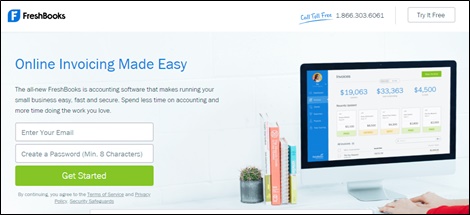 ODYS – Fly up the rankings with $100 off your first premium, vetted, aged domain and done-for-you SEO-optimized content from Niche Website Builders!
ODYS is a platform that curates premium aged domains. It helps affiliate marketers and online business owners gain a head start over the competition. The premium aged domains from ODYS can save you years of building authority and help you kickstart your digital presence.
Here's a quick behind-the-scenes video of the marketplace. (You may have to request to join the Side Hustle Nation FB group to see it.)
Now in partnership with Niche Website Builders, you can easily add on a done-for-you content package from a trusted provider.
Want More Side Hustle Show?