In this week's episode, we're revisiting some of the most popular, inspiring, creative, and best side hustles on the show from the last 12 months.
If you missed any of these, make sure to go back and add them to your podcast app.
(To make it easier, I created a dedicated Spotify Playlist with the entire Top 10.)
Let's dive in!
1. The $700k Window Cleaning Business
We started off the year with Johnny Robinson, who built his window cleaning business, Orange Window Cleaning, to almost $700,000 in annual revenue while he was a full-time student.
Johnny used to think that he'd need a degree to start his own business. He realized that wasn't the case after working as a lifeguard one summer.
With the help of his friend Sergio, he brainstormed business ideas. They eventually came across the business of cleaning windows on commercial and residential properties.
The duo started with storefronts, trying their luck with a local donut shop. The owner was happy with their work but offered to pay them in donuts.
Obviously, Johnny and Sergio have come a long way from getting paid in donuts. The secret sauce for them was when they figured out the online side of their business.
Following advice from a maid service business he worked with, Johnny started a Yelp account and began asking his customers if they could leave his business a review.
As positive reviews came in, his business ranked higher in Yelp. And as his business ranked higher, more organic leads came in.
Seeing success with Yelp, Johnny also set up a Google My Business profile to bring in more leads through SEO.
Johnny and Sergio have since graduated from washing windows themselves. Today, they rely heavily on qualified subcontractors to fulfill their ever-growing volume of window cleaning work.
Be sure to check out the full episode if you missed it! Johnny is @squeegeegod on Twitter, and he's now helping people start their own hands-off cleaning services.
2. Multi-6-Figures Reselling Software
Another interesting side hustle featured on the show this year is Chris Lollini's software white labeling business, Reputation Igniter, in episode 494.
White labeling is when you take an existing software tool and add on your branding, sales and marketing, and frontline customer support.
This model has a lot of the benefits of software as a service (SaaS), like recurring revenue and strong profit margins, without the upfront development costs.
Chris described his side hustle as a multi 6-figure business primarily in the reputation management niche — helping local businesses get more online reviews, where you buy a software that already exists and solves the problem you want to solve at wholesale rates, and then go out and sell it at retail, and provide this layer of consulting and customer support in the middle.
Big thanks to Chris again for this interesting business model. This side hustle is from episode 494 in your archives if you want to check it out!
Download Your Free Bonus
20 White Label Software Niche Ideas
Find profitable software tools and services to resell!
Enter your email to grab the free resource now:
You'll also receive my best side hustle tips and weekly-ish newsletter. Opt-out anytime.
3. Doubling Your Salary w/ "Software With a Service"
Continuing with the software theme, #3 on this list is Anita Smith's software with a service (SWAS) side hustle in episode 497.
Anita started her side hustle after she was laid off from her hospitality job during the pandemic. She took the opportunity to reskill by taking courses from learning platforms like Coursera and Udemy.
She eventually came across Trailhead, the Salesforce free online learning platform, and found the Talent Stacker program that helps people pivot into a career in Salesforce.
Anita got a lot of value from the free version of the program, so she paid for the premium version.
That helped her get her Salesforce Administrator certification and land a job in just a few months, doubling her salary.
The big takeaway from Anita is that your skills don't have to be set in stone — that and the Piggyback Principle.
How the Piggyback Principle works is you hitch your cart to the popularity of an existing trend or software tool. In Anita's case, that software is Salesforce, but we've seen other examples of side hustlers piggybacking on Asana or QuickBooks.
As a side note, we did an episode on Salesforce consulting with Brad Rice (episode 441), who Anita references in her interview. In that episode, Brad shared how he made $200k working part-time as a Salesforce consultant. If that sounds interesting, he's got a free 5-day Salesforce challenge where you can learn more and see if it might be a fit for you. Click here to check it out!
4. $4,000 a Month Playing Video Games
This side hustle is from Devyn Ricks in episode 499, who reported earning $4,000 a month playing video games.
The secret wasn't being a professional gamer, but instead taking advantage of Outschool to connect with students.
Outschool is an online learning platform where educators can host classes in both academic and extracurricular topics for kids and teenagers.
Video game classes are a hot seller in the extracurricular category largely because parents love the idea of a safe, nurturing online environment for their kids.
Outschool allows educators to choose their own prices and how many students they can accommodate. Outschool then takes 30% of their earnings.
In Devyn's case, most of her classes start at $13 per hour per student. In one such class, she has 12 students whom she meets twice a week. She brings in nearly $200 every week for that class once Outschool takes its 30%.
Devyn's side hustle goes to show that you can turn your love of video games into a money-making hobby. You can learn more about her Outschool classes at MissDevyn.com. For more realistic ways to make money playing video games, check out episode 499!
5. $3,000-4,000 a Month Reselling Furniture Returns
In episode 501, Staci Aburto walked us through her unique mattress flipping side hustle, which was made possible by a company called Sharetown, a leading provider of "reverse logistics," i.e., what happens when the buyer of an online mattress decides they don't like it.
Staci and her husband earns $3000-4000 a month as part-time Sharetown reps. How their side hustle works is when a customer decides they don't want the mattress, Sharetown coordinates the pickup.
Those pickup requests get dispatched to local reps like Staci, who clean up the mattress, photograph it, and list it for resale. Sharetown reps also handle communication with customers and deliveries. All in all, these tasks can take reps anywhere from 6-10 hours a week.
The great thing about Sharetown is they front their reps' inventory. "We only have to buy our supplies, and supplies for us is about $60," Staci explained. That includes things like plastic mattress bags, tape, safety tie-downs, and cleaning and sterilization supplies.
All in all, this is a pretty well-paying side hustle, but it is not passive by any means. Mattresses are heavy, bulky items that aren't exactly super easy to work with, so be prepared to apply a little elbow grease. Nonetheless, the rewards and income potential are there.
Click here if you want to see if there's a need for more Sharetown reps in your area!
6. Thousands of Dollars a Month Voiceover Acting
Inspiring side hustle #6 is Dom and Nicole Draper's voiceover acting side hustle. Together, they run TheVoiceoverCouple.com.
Their interview in episode 512 is easily one of the show's most popular episodes this year. After all, getting paid to talk is a pretty cool gig!
Dom and Nicole joined Fiverr in 2017 to sell their services, charging as little as $10 for gigs.
Starting out at a low price point makes sense on a platform like Fiverr when you're trying to get some initial traction. They just didn't realize how low they were pricing their first gigs.
Today, their licensing fee (a usage fee to cover the ongoing use of their voice recording) can run into the thousands if their voice recording will be used globally or on TV.
For example, a voiceover gig Dom did for Yahoo netted him $10,000 for the licensing alone because Yahoo used his work on YouTube, paid ads, and some streaming services.
In March 2021, Dom finally felt comfortable quitting his job. It's only been upward for the couple since, as they have landed some pretty big clients, including Nike, Netflix, and Adobe.
Their secret? Send auditions every day!
"The rule of thumb in the voiceover industry is to just send it and forget it," Dom explained. If you get in your head thinking about how many auditions you have, it can be overwhelming.
To be sure, it's very inspiring how Dom and Nicole started with $10 gigs on Fiverr and now earn thousands of dollars a month from home. Again, this side hustle is from episode 512.
7. The 6-Figure Parking Lot Clean Up Business
Another episode that got a lot of ears perked up was Blademir Hernandez's parking lot litter sweeping business in episode 522.
A Side Hustle Show listener, Blademir was inspired by Brian Winch's story in episode 266 to start his business. Brian runs a $650k a year operation picking up litter from parking lots — something Blademir felt confident he could do, too.
Check out Brian's ebook guide on how to start this in your area.
In his interview, Blademir mentioned starting his side hustle with the goal of earning $1,000 a month.
Initially, he would drive around his neighborhood approaching apartment dwellers, businesses in commercial lots, and plazas with parking lots. He would ask tenants for the phone number of the manager in charge of the lot.
Once he got on the phone with a manager, Blademir would make his pitch, marketing himself as a local vendor in the area whose company specializes in cleaning up parking lots.
As he started getting more parking lots to clear, he brought in independent contractors to go out and do the work for him, targeting a 25/75 revenue split — with the larger share going to the contractor.
Four years later, his side hustle is now a 6-figure business. Pretty inspiring stuff!
8. The $10k Backyard Nursery + "Work in Public" YouTube Channel
Next on the list is Craig Odem's backyard nursery side hustle in episode 527. Craig is a pastor in Tennessee who sells plants out of his backyard. In a post he shared to the Side Hustle Nation Facebook group, Craig said his backyard nursery does around $10k in sales every year!
But while his plant sales business is definitely cool, where things get really interesting is Craig's YouTube channel.
Craig started Savvy Dirt Farmer in early 2021 to share his knowledge about the backyard nursery business.
To set his channel apart from similar channels, Craig puts out educational, evergreen content about the backyard nursery business and attaches a money-making angle to it.
"It's not just nursery and plants. It's very specific things about how much it costs to do this and how much you can make doing this," Craig said.
His channel now has over 20,000 subscribers and has hit over 1 million views. He's now looking at an incremental income stream of $10-20k a year, and it can only grow and scale from there.
9. Sober Powered: Turning a Personal Struggle Into an Online Business
One of the most popular episodes in recent months is Gill Tietz from Sober Powered Media — a podcast network and online business that Gill started as a side hustle with just herself, one podcast, and one Instagram account.
Now, she's doing it full time. But what was probably most inspiring about her story in episode 535 was how she was able to turn a personal struggle of hers — sobriety — into an online business.
Gill quit drinking in November 2019, and when she stopped, she wanted to understand the science behind addiction.
After 7-8 months of research, she finally had the answers she was looking for, and they helped rebuild her self-esteem. She wanted to share her journey with others, so she started her Sober Powered podcast.
That was the beginning of her online journey, which had its own set of challenges. In fact, Gill was very honest about how hard it is to get people to pay attention to you online and how big of an audience you need to make traditional advertising work.
"There were a lot of accounts that grew much faster than me. They blew up," she said. "But a lot of the people that blow up really quick also quit just as quick. And then who's left behind is me."
When Gill launched her podcast, she also created an Instagram page. She eventually figured out how to make carousel posts, which she now uses to promote her new podcast episodes. Gill said each carousel gets her thousands of new Instagram followers these days.
Gill's story offers a glimpse into what it's like to build an online audience from scratch and then turn that into a business.
10. The $1.2 Million Gift List Site
Rounding out this list is a good old-fashioned blog, if you could call it that.
Inspiring side hustle #10 is Andrew Fiebert's Giftlab.co — a 5-year-old website that's already earned over $1.2M in affiliate commissions.
In episode 537, Andrew shared how he and his team publish curated gift idea lists based on long-tail search terms with low competition.
To avoid competition, they run reports in Ahrefs around gift idea keywords. They then target keywords with search volumes as low as 300 with the lowest possible keyword difficulty score.
Andrew said this is because the more targeted a keyword is, the higher the conversion potential generally is.
That's why if you visit Giftlab, you'll find lists of gift ideas for extremely niche topics, such as dolphin lovers and first day of school.
Giftlab is definitely an inspiring story of sticking with it through those early years and building a great online asset.
Sponsor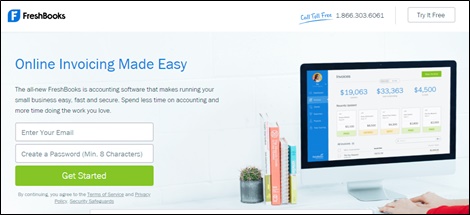 Links and Resources
Serious About Making Extra Money?