The promise of the consignment business — is risk-free profit. After all, you're getting paid to sell other people's stuff.
To help school me on how it all works, I sat down with Megan Church from PineappleConsignment.com.
Megan started her consignment business with a popup event in October 2018. Her goal was to break even and to do something creative with her time.
Megan made around $250 from that first event, but more importantly, validated her business idea and had a lot of fun doing it.
She has since broadened her consignment business into online sales, estate sales, and now has her own storefront open to the public (by appointment only).
Tune in to The Side Hustle Show interview to hear:
how you can get started throwing popup consignment events right away
how Megan sources and manages her inventory
the creative ways she's found to market and grow the business
What is a Consignment Business?
A consignment business is one that sells physical products on behalf of another seller, and takes a percentage of the sale.
For example, there's a second-hand sporting goods store in town that sells items on consignment. If you have an old pair of skis or a bike you no longer use, you can bring it in and let them sell it for you.
When it sells, the store takes a percentage and passes the rest on to you. They got some risk-free, no cost inventory, the customer got a product they wanted, and you got some money for that item you otherwise would have had to sell yourself or donate.
There may be as many as 25,000 consignment shops across the country, but you don't even need any physical space to get started. If you can build an online following like Megan did, you can make sales without ever touching the inventory.
Starting a Popup Consignment Business
"I always did consignment events for clothing for my kids. Mostly just because kids grow out of stuff so quickly," Megan told me.
She had experience buying and selling at consignment events, but not running one.
The inspiration for Megan starting a consignment business herself was because she couldn't find a home décor consignment event to sell some of her own stuff at.
Megan spoke with some women who ran clothing consignment events and asked them, "Why aren't there any home décor events?"
They couldn't really think of a reason, and told her she should go for it if she wanted to run her own.
In fact, one of the women she spoke to said she was asked all the time if she could sell home décor items, but she didn't have the space.
Megan said she thought to herself, "Well I'll try one. I'll throw one event and see if it works and if it's fun."
Running Your First Popup Consignment Event
Megan threw her first consignment event in November 2018. Her total costs were $5,000, and her goal at the time was to break even.
That $5,000 paid for the venue, renting tables, buying computers, and some other items.
Megan told me that she did get a good price on the venue. She found a wedding venue that had recently been refurbished and was able to cut a deal with the owners.
Megan explained to them that she wanted to book the venue for a week and that she'd be bringing a load of people in that would see the new renovations.
Her schedule for the week looked like this:
Tuesday through Thursday – People dropped stuff off to be sold and it was tagged up.
Friday – Megan ran a "sip and see" day where people could pay to come and look at what's for sale but not purchase anything.
Saturday and Sunday – She was open to the public.
Megan agreed with everyone who dropped stuff off that anything leftover at the end of the week would be donated to charity unless they picked it back up Sunday afternoon.
At the end of the week when Megan ran the numbers, she ended up with a profit of around $250.
Megan said this was a "major win," as she more than broke even and it validated her business idea.
Sourcing Inventory for Your Consignment Business
For the first event, Megan said a lot of the inventory came from friends and family.
Megan said she messaged everyone she knew asking if they had any furniture and other home décor items to sell and was surprised by the response.
Megan told me she also paid to advertise on other consignment sales websites to capitalize on their audiences.
For large items, Megan said she had people send her pictures first. She had around 3,000 square feet of space to fill and wanted to make sure the items were high quality.
Megan said she also started picking up items herself from moving sales and other places if she thought she could make a profit selling them.
For her first sale, Megan said she spent some of her own money to, "create a good shopping experience"—but didn't do that again after the first event was behind her.
Getting Customers in the Door
"I definitely pumped on social media for several months, and I got featured in the news," Megan told me.
Megan sent some emails out to local bloggers and news stations to drum up some promotion. She also had a friend who worked for a news outlet reach out to her.
Although Megan spent months promoting her event on social media, she was still "just hoping people would show up."
Pricing Items and Consignment Fees
Originally, Megan did the "60/40 model." This is where the seller gets 60% of the sale price and she gets 40%, which is fairly normal for popup consignment models.
Megan also allowed sellers to volunteer at the event, in exchange for an increase to 70% commission.
This was a win-win for Megan, as she needed help but didn't want to hire staff.
For pricing, Megan allowed people to price their own items if they wanted to. However, she said that most people don't want to price their own stuff, so Megan often has to do it.
This also works out better for Megan as she has built up a lot of knowledge and expertise over the years so she's able to price products accurately.
For handling payments, Megan takes cash and uses Venmo and the QuickBooks Intuit Card Reader.
Tracking Consignment Sales and Payments
With a large number of sellers' goods being sold, Megan needed software to help track which items sold and who she needed to pay out.
She started out using MyConsignmentManager, which is great for popup events
It costs $250 per event and enables sellers to login and type in all of their information, print out barcodes, and it tracks everything.
However, when the pandemic hit, Megan switched to selling items online and needed a different system.
Megan started scheduling sales on her Instagram account as she could build a following there. To do so, she was using the Instagram stories feature.
Megan said she would list furniture items at a set time every two weeks, and offered sellers a 70/30 split.
These online sales did really well, and Megan said they were the, "easiest, lowest-risk sales" she's ever done.
Transitioning to Online Consignment Sales
The pandemic forced Megan to take her consignment business online.
At first, Megan said she just wanted to "stay relevant." But her online sales ended up working out really well and it's become an important part of her business.
The process Megan set up to sell online looks like this:
Sellers submit pictures and measurements of their furniture through a Google Form
Megan picks 30-50 of the best items for each sale
Megan creates a graphic using Canva with the pictures and measurements on
She then posts a "sneak peek" of each image to promote the items ahead of the sale
On sale day, Megan lists all the items for sale and operates on a first-come, first-served basis
When someone reserves an item, they send the full payment in advance via Venmo. Megan then holds the money and connects the seller with the buyer to arrange delivery.
It's a bit labor-intensive replying to all the messages and keeping track of sale items on a spreadsheet, but it works well.
For the online sales, she takes 30% of the sales price and passes 70% on to the owner of the item.
Some companies have taken the online consignment model and made it into a multi-million-dollar operation, like TheRealReal.
Need storage for your consignment products? Take a look at Neighbor for affordable options near you.
Instagram Growth Strategies
Megan currently has around 6,500 followers on Instagram. That's not huge in terms of Instagram celebrity, but it's around 2-3% of the population of her city.
These are mostly local, highly-targeted people who know about Pineapple Consignment and are interested in either buying or selling.
Megan shared her top tips for growing her following on Instagram:
Consistency – Stay top-of-mind by posting updates and other bits of content in between running sales.
Giveaways – For example, she bought a nice set of furniture from a Facebook Marketplace for $500. Megan split up the items, and ran a giveaways for the most valuable piece. "Tag 2-3 friends and follow me for a chance to win," kind of thing. She sold the rest of the set to recoup her costs.
Teaming up with other businesses – Megan has run cross-promotions with other local businesses of a similar size to hers.
Transitioning to Estate Sales and a Physical Storefront
As the pandemic restrictions eased, Megan started to hold estate sales. These involved her running a sale in the client's home and using her online audience to sell the items.
Megan also held some sales from storage units and sold the items online using a similar process to her online sales.
A problem Megan kept running into was having the space to hold all of the inventory she was being offered.
Frustrated with having to turn items down that she knew would sell, she found a small warehouse space to solve this problem.
This now acts as a place to store large items and a storefront so people can pop in (by appointment only) and see items for themselves.
What's Next?
When we spoke, Megan said that opening the storefront had stretched her time and resources and was taking up most of her focus.
That said, Megan is interested in expanding into other nearby cities.
She has plans to start with some online sales for Nashville this year, as well as possibly expanding her warehouse space.
Big thanks to Austin L. Church for the intro!
Megan's #1 Tip for Side Hustle Nation
"Follow the fun."
Links and Resources from this Episode
Sponsors
RankIQ – Start publishing content that goes straight to the first page of Google!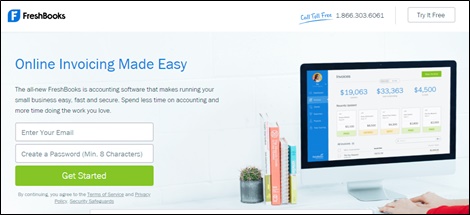 Want More Side Hustle Show?
Alternatives to Starting a Consignment Business
If you like the idea of flipping items in a low-risk way, here are some other side hustles to consider.
Flea Market Flipping
Provided you do have some storage space available, the buy-low, sell-high business model is alive and well with thrift store finds and yard sale treasures. One inspiring case study is Stacy Gallego, who actually started her flipping journey with a $0.50 purchase, and has gone on to sell more than $100,000 worth of items.
Online Arbitrage
Online arbitrage is the process of buying inventory from one site to resell on another. It's amazing to me that this is a thing, but it very much is.
When I sat down with Chris Grant, he described selling $75,000 worth of products in a typical month.
Print on Demand Products
Another model with zero upfront inventory cost is print-on-demand. In this business, you upload your clever and creative t-shirt (and other product) designs to sites like Merch by Amazon or Redbubble, and earn a small commission whenever they sell.
The companies handle all the product creation and fulfillment.
Facebook Marketplace Dropshipping
Andrey Kozlov reported earning hundreds of dollars a day drop shipping products on Facebook Marketplace. His system was to find popular products on eBay, Amazon, or Walmart, and simply relist them at a marked-up price on Marketplace.
Mattress Returns
"Reverse logistics" specialists pick up bed-in-a-box mattress returns when customers decide they didn't really like them. From there, they clean up the items and list them for resale, only having to pay for the mattress once it sells. For your trouble, you can earn up to $250 per flip. 
Consignment Business: Your Turn
Have you thought about starting a consignment business?
One easy way to get started would just to be advertise in your neighborhood for items people want to get rid of. Offer to come by and measure and photograph the item, set a floor price with the owner—the least they'd be willing to accept—and then list those on Facebook Marketplace or elsewhere.
I think this is a low-risk side hustle to get started with and hope you'll stop by in the comments to let us know how it goes when you try it!