Can you still make money in domain flipping?
Last year, Mark Levine flipped 70 domain names, for around $160k in gross profit.
Of that, he spent a little over half on renewal fees for his domain name portfolio and acquiring new domains to add to it, netting $70-80k for the year.
Not bad for a part-time hobby!
In his spare time, Mark manages a portfolio of 3500-4000 domains. That's not huge by domain investor standards, but still a good-sized collection.
With established investors like Mark, I was curious to find out if there was room for new players to earn a profit. (Several Side Hustle Show listeners requested this topic as well!)
Tune in to hear:
what it takes to buy low and sell high in the world of digital real estate
where to buy and sell domains
how new up-and-coming extensions level the playing field for new investors
Thanks to Andrew Alleman for the intro!
Free Bonus: My Personal Alternative Investments
Where's My Money?
Punch in your name and email below I'll send you the alternative investments I've put my hard-earned cash in.
You'll also receive my best side hustle tips and weekly-ish newsletter. Opt-out anytime.
Domain Flipping: Start with What You Know
"It's a huge ocean, and if you don't come in with some focus you're just all over the place," Mark told me as a precautionary warning to new domain investors.
With a background in self-publishing, he used to buy "tons" of domain names related to self-publishing. He's sold a lot of them over the years, but still has quite a few, including:
HistoricalFiction.com
LiteraryFiction.com
YAFiction.com
YoungAdultFiction.com
To come up with the ideas for these names, Mark went into a Barnes & Noble and looked at the little cards they have on their shelves for book genres.
Today, Mark still buys up a lot of new domain names with the words; "book", "story", or "novel" in them as he loves the publishing/writing niche.
What Makes a Good Domain Name?
Mark said he starts with what he thinks is a "cool name." He also only buys a domain name if he sees at least one potential use for it.
Often, what he thinks the domain will be used for isn't what the buyer ends up using it for. But if it makes sense to Mark at the time, he will buy the domain.
He's also careful not to buy any names that may have a trademark issue. That's something you need to be careful about when buying domains if you want to stay out of legal trouble.
Premium Extensions
The extension of a domain name has an impact on how sought after and expensive the domain might be.
There are 200+ extensions, so you have to pick them carefully and do your research.
As an example, Mark said ".io" extensions are really popular with tech companies and startups right now. He said a good one-word .io extension will sell for anywhere between $10,000-75,000.
Mark has been buying .io extensions since 2015. He didn't know back then that they would be in such demand today though, otherwise he would have bought a lot more than he did.
But that's a big part of the domain buying business. When you're registering new domains for $10-20, it's hard to know how much they're going to be worth in the future.
Something else to be aware of is that every country has a top-level extension. For the U.S. it's ".us", the UK's is ".co.uk", Mexico is ".com.mx", and so on.
Jumping on New Trends
An example of a new trend Mark jumped on and made some money is ".gg" extensions. ".gg" domains came out relatively recently and quickly became popular in the gaming and e-sports niche.
Fun fact: "GG" stands for "Good Game" and is a common phrase used when playing against other players online.
Mark saw the opportunity to make some money and started buying domains that he thought would make good team names.
Some examples of domains he registered are:
Lions.gg
Lotus.gg
Traction.gg
It wasn't long before Mark sold Lions.gg to a professional soccer team in Indiana. He paid $35 for the domain and sold it for $1,500, so that was a nice profit. The team is using it for their homepage:
Mark also sold Lotus.gg, Traction.gg, and a bunch of other .gg extensions, mostly to companies in the e-sports ecosystem.
Mark told me he has a good feeling about these ".gg" extensions. He's already used all the profits he's made selling ".gg" domains to buy a load more.
"Either I'm going to be a genius, or I'm going to be a guy that wasted all the profits that he made selling them," Mark told me.
How to Get Started as a Domain Investor
Mark doesn't recommend someone starts out buying ".gg" domains since they're expensive (at least $40) to register and the market is still largely unproven.
Instead, he advised that anyone interested in buying domains should go find some podcasts, blogs, and other resources that will teach them about the business.
Potential places to start:
Mark also added that it's important you find this business interesting and want to do it. For Mark, it's a passion–he loves buying and selling domains.
If you don't find it interesting, you're going to struggle because there is a lot to learn and things to stay up-to-date with.
Educate Yourself on Domain Investing
Once you're sure you want to get started investing in domains, Mark recommended taking a course called DNAcademy by Michael Cyger.
It costs around $500 for entry-level membership and will take you through everything you need to know about domain investing.
Where Do You Buy Domains to Flip?
As a domain buyer or investor, you've got a few options of where to go to buy domains.
The first is to "hand-register" a domain name, which you can do through GoDaddy or any other registrar–if the name happens to be available.
It's always a great feeling when the domain you want is available, but unfortunately that's increasingly rare for .coms.
Your next option is to keep an eye on expiring domain auctions. These are domains that were previously registered, but the current owners have let expire.
And finally, you can find "off-market" domains by contacting owners directly.
Auctions and Closeouts
Mark told me he picks up about half of his domains from auctions, mostly through GoDaddy. He has a very low-risk tolerance when it comes to picking up domains at auctions though, and tries not to get involved in bidding wars.
After the auctions expire, the domains go to "closeout" where he can pick them up at a lower price.
It's a tricky business picking up these expired domains. Mark said there are a lot of bots in the auctions, which can place bids and orders faster than any human.
Your best bet is picking up an expired domain that has entered a closeout Dutch auction. On GoDaddy, these start at $50 and keep dropping in price as time passes.
Approaching Existing Owners
This isn't a very scalable strategy, but I've had some success in messaging the current owners of domains I wanted to buy and making them an offer. (That's actually how I bought SideHustleNation.com for $100!)
You can use a WHOIS lookup tool like ICANN to get contact information for the current owner. You'll have better luck if they're not using the domain!
Estimating How Much Domains Will Sell For
Domain flipping is a familiar business model: you're trying to buy low and sell high.
But estimating which names are going to go up in value–and by how much–is the tricky part.
You can use a tool like NameBio to research comparable sales based on keyword or extension. For example, the esoccer.com domain we mentioned on the podcast ended up selling at auction for $9000.
But generally speaking, you're trying to gauge how many end-users will want to use the domain.
You're also looking at names and trying to determine how they can be used, like the ".gg" domains Mark bought that could be used as team names.
GoDaddy also has a domain appraisal tool, but Mark said this is a very rough estimate since it may include comps from 10+ years ago. Estibot is another tool that also appraises domain names, but again, only use these as a rough guide.
Mark said you can also Google the name of the domain to get a feel for how popular the word is. He also looks on LinkedIn and GitHub to see if other people are using the name for projects.
All of these can help you get a sense of the potential commercial value.
Flipping Domains for a Profit
As a general rule of thumb, Mark aims for a 10x return when he sells a domain.
For domain names that he likes, Mark will list them for a higher price to see what happens. When they sell, it's a welcome surprise.
On the other hand, if he's having a slow month Mark will also sell domains for lower than a 10x multiple.
Mark said the average purchase price for his domains is $40. The average sale price is $2,800, and that has been pretty consistent over the last couple of years.
Mark said the $2,000-5,000 range is the sweet spot for domain sales. A lot of new companies or impulse buyers are willing to spend this amount for a domain name they want for their brand.
Where To Sell Domains?
As soon as Mark buys a new domain, he lists it for sale in three places:
Dan.com – A dedicated platform that makes selling and changing ownership of domains quick and easy.
Afternic.com – Domain selling platform owned by GoDaddy. Your listing is syndicated on GoDaddy and some other platforms.
Sedo.com – Similar to Afternic, but with a better presence in Europe.
Mark doesn't spend a lot of time stressing over pricing his domains. He's been doing this a while though, so he has a good feel for how much he should be listing a domain for.
He sells all of his domains at a "buy it now" price, as opposed to an auction. Mark does this to limit the amount of time buyers can spend talking themselves out of buying his domains.
Mark does receive bids sometimes. If he thinks the buyer is serious, he will negotiate with them to work out a price and he's usually willing to drop to 80% of his sale price.
Any Domain Purchases You Regret?
Every once in a while, Mark goes through his list of domains and looks for how many domains he regrets buying and thinks he'll never sell.
The last time he did this he came to the conclusion that he's spent around $5,000 over the last 4 years on domains he regrets.
One funny story Mark shared was a time he won the auction for Grasshopper.io for just $99.
It felt like a steal for such a premium domain name — and it was. The domain he actually bought was Grasshoper.io.
Growing the Domain Flipping Business
Mark currently has around 3,800 domains, and plans to continue to grow the portfolio.
He admitted it's getting a little difficult to manage so many domains though, especially doing it as a side hustle to his primary business, DropCap.com.
But here's how the math shakes out:
For every 1000 domains Mark registers, he pays a fixed cost of $10,000 in renewal fees each year.
He expects to sell around 2% of his inventory each year, at an average price of $2800.
That would bring in $56,000 in incremental gross sales from the new registrations.
Based on an average domain purchase price of $40, that adds $40,000-45,000 to his bottom line for every 1000 new domains he invests in.
There are some commissions and other fees involved, but that's a nice profit for a side hustle that he loves doing.
Mark's #1 Tip for Side Hustle
"You have to love it!"
Free Bonus: My Personal Alternative Investments
Where's My Money?
Punch in your name and email below I'll send you the alternative investments I've put my hard-earned cash in.
You'll also receive my best side hustle tips and weekly-ish newsletter. Opt-out anytime.
What Else Could You Flip for a Profit?
Domain names certainly aren't the only items you can flip for a profit. If this business model appeals to you, here are some similar ideas to consider.
Suggested Playlist: Flipping Profits
Buying low and selling high is the fastest way to multiply money. Here's how to get it done.
Flea Market Finds
My friend Rob is a professional Flea Market Flipper.
The guy has some crazy awesome stories about the random stuff he's found and then re-sold for big gains. And he's turned it into a full-time, 6-figure business!
Check out my interview with Rob to learn more, and his free training on how to get started.
Used Books
There's an entire industry set up around flipping books. One guest of mine reported earning up to $4000 a month re-selling used books.
Clearance Items
Another flipping business that might be worth exploring is simply buying clearance items locally, and reselling them for a profit on Amazon. This is known as Amazon FBA clearance arbitrage or retail arbitrage.
Here's a free mini-course on how to get started.
Raw Land
My guest Roberto Chavez reported earning $10,000 a month on the side with his unique land investing side hustle. His main process is to acquire parcels on the cheap, often from distressed, out-of-state owners, and re-sell those on monthly installment plans.
Get your free Land Investing Launch Kit (normally $97).
Links and Resources from this Episode
Sponsors
Skillshare – Get a free trial of Skillshare Premium Membership, with unlimited access to 30,000+ on-demand classes!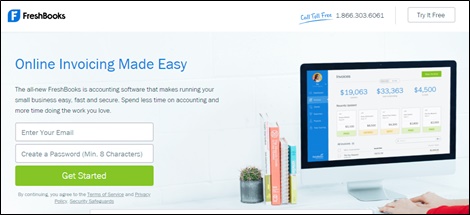 Want More Side Hustle Show?
Pin it for later:
Frequently Asked Questions
What is Domain Name Investing?
Domain investing is the process of buying domain names with the intent to resell those for a profit later. Think of it like digital real estate, only without the problem tenants and roof repairs.
How Much Can You Make Investing in Domain Names?
Mark Levine, a part-time domain investor, reported earning over $70,000 in profits from his domain flips in 2020. But the business does require some startup capital and only a small percentage of his inventory sells each year. Check out the full interview on Side Hustle Nation for more info.