Today we're geeking out on the awareness problem — how to spread the word about your business.
And how to do it in a way that aligns with your style and your budget.
To help me out with this is long-time Side Hustle Show listener, Larry Towner. He's a real estate investor, a handyman, and co-host of the Handyman Pros Radio Show podcast.
Larry runs a local handyman service in the North Atlanta area and always has his work calendar booked up months in advance.
He uses a wide range of free and low-cost ways to get his business in front of the right customers, so there's going to be more than enough ideas you can use for your own business.
Tune in to this episode of The Side Hustle Show to hear 16 free and low-cost marketing ideas, including:
how you can use your website and business cards as an "electronic brochure"
why it's so important for local businesses to use Google My Business
how Larry gets so much business through referrals both on and offline
and more
But First, Download Your Free Bonus
10 Proven Local Marketing Ideas
Find profitable leads for your business.
Enter your email to grab the free resource now:
You'll also receive my best side hustle tips and weekly-ish newsletter. Opt-out anytime.
Sponsors
RankIQ – Start publishing content that goes straight to the first page of Google!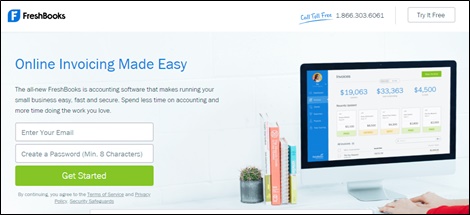 1. Make Your Website Your Home Base
Whatever your business is, in this digital age you need a website.
Larry said you can get a website set up and running for less than $150 a year and it should be the home base for your business.
"When we present any kind of ideas, it needs to be flexible. The beauty of a website is that you can edit it whenever you want," Larry explained.
For Larry's handyman businesses, he compared his website to that of an electronic brochure.
He's able to list all of his services, make changes to the services his company offers quickly when needed, and use it as a resource for his customers.
The biggest "must-have" element of a website is a 15-30 second elevator pitch, Larry told me.
You need to be able to explain what it is you do in a couple of sentences. It needs to be simple enough for anyone to quickly understand, and descriptive enough to hook people.
For example, Larry's elevator pitch for his handyman site is:
"We are a solution specialist for your home maintenance and repair needs."
If copywriting isn't your thing and you're struggling for ideas, I recommend signing up at MyStoryBrand.com.
StoryBrand will walk you through a 9-step process helping you identify your target customers, their pain points and struggles, and some other details that position you as the guide helping your customers.
2. Register With Google My Business
Once you have a website, the next question is; "How do I get people to visit my site?"
"You've got to go on Google Maps and get yourself registered with Google My Business," Larry told me.
People typically type into Google "[service] near me".
When they do, if you're registered with Google My Business and you're near them, you'll show up in the search results and on the map results.
It's free to register with Google My Business and Google provides loads of useful tools to help you get more exposure.
3. Add Video Content
Larry has had good success creating short videos explaining the services his business offers and showing some of his finished work.
Don't worry, the content doesn't have to be professionally shot. Larry said you can just grab your phone and shoot a short 25-50 second video.
As long as you're explaining a service or showing some before and after footage from a job, that'll do it.
You can then add that video to your website, your GMB feed, your social media accounts, and anywhere else you have an online presence.
Video works better in some industries than others. But it's an inexpensive way to get more content out online and is "another brick in that wall," Larry explained.
4. Use Paper Media (Flyers, Brochures, Business Cards, Etc.)
Larry admitted he's, "a traditional paper guy," and attributed that to being in business since 1983.
Paper media can still be effective in today's digital age when done right.
For example, Larry said if you use a business card the right way, it's more of a brochure for your business than a business card with just your contact details on it.
On Larry's business cards, he puts his picture on the front next to his contact information. This way, people know who to expect turning up at their door and it has more of a personal touch.
On the back of his business cards, Larry lists all of his services and creates that electronic brochure experience.
A few more tips Larry shared were:
Make sure your business card is designed so that people can take a picture of it with their phone
Distribute your business cards around the neighborhood; use bulletin boards, go door to door, etc.
Keep some cards on you at all times!
Get a stack of cards for a low rate at Vistaprint.
5. Walking and Talking
When you're working in a neighborhood, if you're not knocking on other doors while you're there you're potentially missing out on turning that one job into two, or more.
This is something Larry and his partner calls "walking and talking."
Larry said this is something that works really well — if you're selling something that people want.
You shouldn't go into great detail or pitch someone with a hard sell when knocking on doors, Larry explained.
Simply drop off your business card and give the homeowner your quick elevator pitch, then leave it up to them to call if they need you.
6. Consider a Targeted USPS Postcard Campaign
The United States Postal Service (USPS) has a program where they can target a specific route for you if you want to do a postcard campaign.
Larry said this means you can better target a specific demographic or area, and get in front of a higher number of people that will be interested in your services than a general mail blast.
Larry also said it's less expensive than driving around an area and manually dropping off cards.
7. Use Your Business Card as an Email Signature
An email signature is often underutilized in real estate for marketing. If you send a lot of emails, it's a great opportunity to soft sell what you do.
You never know who the person you are emailing knows. It may be them who needs your services, or they may know someone who does.
Larry essentially uses his business card as his email signature. His signature has a picture of him along with his contact details and an outline of the services he offers.
8. Networking and Referrals
"I don't care what business you're in, somebody knows somebody who knows somebody," Larry told me.
Particularly with local businesses, the potential to turn one customer into many is high if someone refers you.
Larry said you should always start with your existing customers. If you provide a good service at a reasonable price, they're going to recommend you.
9. Yard Signs
Larry has yard signs in his truck but said he rarely uses them as he has too much work on and doesn't need to.
He did say that yard signs can work really well for some businesses though. They're particularly good for businesses that are going to be in the same location for a while.
(I made sure to stick them in the grass when we were painting houses in college, for example.)
10. On-Vehicle Advertising
Larry has been involved in the trucking industry for a long time. He said that a vehicle can get up to 50,000 impressions per day in a metro area advertising a business's name on the side.
As Larry explained, whether you're using yard signs or advertising on the side of a vehicle, "it's just numbers."
The right sign seen in the right place is going to drive business.
11. Answering Questions in Facebook Groups
Positioning yourself as an expert by offering advice or directly answering questions in Facebook groups can be a good way to drive traffic to your site — or pick up leads directly.
The same applies to LinkedIn, Nextdoor, or any other platform where your target customers are hanging out.
12. Power Partners / Lead "Fountains"
There are types of people that can become a steady source of leads if you win them over. I like to call these lead "fountains."
Erica Krupin, who started a pet waste removal business, knew her target customers were going in and out of the vet's office all day.
So, she started dropping off donuts along with her business cards at vets' offices and they were happy to refer business her way.
13. Friendly Competitors
One way Larry says he "used to get a ton of leads," is from what he called "friendly competitors."
What he means by this is, due to the geographical location, Larry was able to pick up leads from competitors that were closer to him than his competitor.
It made more sense for Larry to take those leads, and worked out more cost-effectively for both parties.
In return, he would also give friendly competitors his leads that were much closer to where they were located.
For this reason, it's worth introducing yourself and forming relationships with competitors that you're not directly competing with.
John Doherty shared an online example of this in episode 273. John runs an SEO agency called GetCredo.com and was able to negotiate a finder's fee for referring work to other agencies.
14. Community Newsletters
If you can find community newsletters that you can contribute to or be involved with in some way, this is another way to soft-sell your business.
It could be as direct as sponsoring an existing newsletter. Or, you could try and write for the newsletter offering tips and advice to your target customers.
Dustin Lien from episode 465 of the show comes to mind as an example of this marketing technique.
He would partner with various software companies that the brands he wanted to work with were already using.
Dustin would then host a free webinar or workshop demonstrating his expertise with the companies he's partnering with.
He'd use this to deliver a value-driven proposition and successfully boosted his client roster this way.
15. Podcast Guesting
Guesting on podcasts is another way of getting your business out there and building credibility.
It's also a great way to reach a targeted audience of potential customers who are tuning in because they're interested in the topic.
Larry has been a guest on podcasts, and he also hosts his own podcast called the Handyman Pros Radio Show.
He said he doesn't drive a lot of business through his own show, but it does give his business validation and help open up more opportunities.
If you're not sure how to become a podcast guest, there are a bunch of sites out there like PodcastGuests.com that can help.
16. Soliciting Reviews
Stacking positive reviews across Yelp, Google My Business, and any other platforms your customers are finding you on is important to your business.
It helps validate your business, helps with SEO, and demonstrates to new customers that you're leaving your customers satisfied and happy.
Larry said you will often have to ask a customer to leave a review, or a "referral" as Larry calls them in our call.
But, as Larry told me, "If you do good work, it's easy to ask for a referral."
Larry's advice is to "do a little bit more than you're paid for," if you want to leave a good impression and ask a customer to leave a review.
He added that you can also give customers a small incentive, such as $50 off the next time they call you.
Make it simple, too. Send them the link to click on and leave a review, or as Larry has done before, write the review for them and send it for approval.
If you can go as far as to shoot a short video of the customer leaving a positive testimonial, that's pretty much the gold standard.
The bottom line is that you want to do whatever it takes to make the process as quick and as simple for the customer as possible.
Download Your Free Bonus
10 Proven Local Marketing Ideas
Find profitable leads for your business.
Enter your email to grab the free resource now:
You'll also receive my best side hustle tips and weekly-ish newsletter. Opt-out anytime.
Larry's #1 Tip for Side Hustle Nation
"Make a plan and go do it."
Links and Resources from this Episode
Want More Side Hustle Show?