Kody Smith built his business to almost $300k in revenue — all on the back of local SEO.
The pet waste removal service started as a side hustle, earning $26k his first year. Then he did $187k after quitting his day job and nearly doubled that last year without any paid ads!
Tune in to the Side Hustle Show interview to hear how:
Kody found his first customers
he prices the service
gets it all done
New to the show? Get your personalized playlist here!
The Inspiration to Start a Pooper Scooper Service
The story behind why Kody started a pet waste removal service is one that Colorado natives with pets are all too familiar with.
"Here in Colorado when the snow melts, you get a nice little surprise," he says.
Kody has dogs, and as he was washing the dishes one day, he happened to look out his kitchen window, spotting a couple of those little surprises in his yard.
"I'm like, 'Aww, crap' and then it just kind of dawned on me."
At the time, Kody was already thinking of doing something else for work because his day job — which had him working 50 hours a week — took a toll on his health.
Landing Your First Customers
Kody had initially hired someone to clean up his yard but they didn't do that great of a job. "I wasn't upset about it … I just started thinking, 'I should just do this.'"
At the time, he was playing around with rank and rent — a type of SEO where you build a website for a local business and rent that website to local service providers.
Kody built a website for a pet waste removal service, hoping to rent it for some passive income. He got some calls three weeks later, even though he hadn't found a service provider yet.
"I had to go take care of these clients because they signed up," he says. So, Kody went around picking up dog poop, double-bagging all the poop and stowing them in the trunk of his car.
He started getting more calls, so he decided to do the service on the weekends. "The next thing I know, I'm working five days a week, 50 hours a week in my current job. And then my Saturdays and Sundays are starting to just fill up and so I have no day off. And then it started to get a little crazy."
Pricing the Service
Because Kody had no experience with pet waste removal, he looked at what competitors were charging for their service.
He ended up charging an average of $15 per cleanup per yard. Some cleanups earned him as little as $13, while others got him $18.
"The last thing I wanted to do was undercut," he says. "If anything, go be more expensive than your competition and just provide better service."
To build a recurring revenue model into his side hustle, he offered once-a-week, twice-a-week, and bi-weekly cleanups. However, Kody would still get one-timers every now and then.
Growing Your Pooper Scooper Business
Kody was forced to learn SEO many years ago when someone he hired to build a website for his fitness studio bailed.
Learning to do SEO and build websites "became like a video game to me," Kody says.
He knew his business needed an online presence but he didn't want to spend on advertising. "I don't want to do that because you can easily spend $500-$1,000 every single month."
So, Kody turned to local SEO.
He first went into business directories like Yelp and NextDoor, setting up pages that included his NAP (Name, Address, and Phone Number) in an effort to rank on Google.
Kody then set up a Facebook business page, optimizing it with his main keywords. He then put out some posts and before-and-after-cleanup photos.
His page quickly gained likes and followers — something Kody attributes to his reputation as a local fitness guru.
To strengthen his online presence, he added a call to action to the bottom of his Facebook page and website. The CTA links to a list of all his citations, allowing Google to index them.
Using Google My Business Page to Get More Customers
With his groundwork taken care of, Kody went on to tackle setting up a Google My Business (now Google Business Profile) page. Here's how he did it:
Determine your service areas – GMB allows you to input up to 20 locations as your service areas, and Kody made the most of that.
Put out content – Kody made it a goal to post almost every day, making sure the post is geared towards a location he wants to rank for. The post doesn't have to be long-form content. A cleanup photo with a simple two-sentence caption will do.
Use geotagged photos – When you enable geotagging for your phone's camera, your phone will automatically add location-based tags to the photos you take. The idea here is if you upload geotagged photos to your GMB profile, it will help your business rank in certain locations.
Use categories – Choose a GMB category that aligns with your business goals. Kody, for example, has his business listed under "Waste Management Service." You want to have your GMB category (and any relevant subcategories) listed on your website as well.
These strategies increase Kody's online presence not only in the Denver metropolitan area but also in neighboring cities, drawing more customers to his business.
When those customers leave reviews on his GMB profile, Google knows what areas they're at and so Kody will have a higher chance of ranking in those areas — a self-fulfilling cycle.
And to make sure he's getting reviews from clients he's actually serviced, Kody offers clients a postcard with a QR code on it. The code will take them to where they can leave a review.
Kody says he asks his clients to mention the city or area they're from in their reviews to help boost rankings — something he says people are happy to do if you do a good job.
Standing Apart From the Competition
Kody learned to set himself apart by looking at what competitors were doing that could be improved.
For instance, he noticed that there were only a handful of pet waste removal services that allowed online booking. These days, people want everything quick and easy, Kody explains. They don't want to have to call you for a quote.
So, he went about looking for a service scheduling software and settled on one that is specifically geared towards pooper scooper services — Sweep&Go.
One issue with online booking though is that the quote might be off. To address this, Kody made sure to mention to customers that his quote could go up or down depending on how big the yard is or how much waste he needs to clean.
Soon after implementing this setup, the calls stopped. Kody couldn't believe it — people were just booking online!
Creating Added Value for Customers
Even though he's optimized everything for his pooper scooper business, Kody found himself doing snow removal and lawn care services as well.
At first, it was only because he needed the extra money to take care of bills. But as his business started to grow, he encountered clients who told him he could only come clean up the yard after the lawn care guy does his job.
Kody figured he could be both the pet waste removal guy and the lawn care guy so he doesn't have to deal with scheduling issues and the client can save time and money. So, he updated his GMB profile to include lawn care services.
Pretty soon, Kody's pooper scooper service started ranking for "lawn mowing" and other similar keywords.
Hiring Cleaners
Kody says growing his side hustle has been fun and life-changing, but it has also been difficult to manage all by himself. So, he tried hiring people last year.
It didn't quite work out so well though. "We were poor so I had to work," Kody says. "I would work to the bone. I myself do anywhere from 50-60 yards a day. And I would expect people to do the same and that was my problem."
But Kody wants to give it another shot. He plans to bring on a few people and have each one do only 15-20 yards a day.
What Do You Do With the Poop?
When he first started out, Kody would double-bag the dog poop, stow it in the trunk of his sedan, drive home, and throw the bags in the local dumpster.
As he started cleaning more yards, he got a big truck, but even that became easy to fill with bags of dog poop. So, he partnered with a local storage facility.
"We provide the dumpster and put a lock on it and pay them rent for it to be there … so it's away from everybody else."
Perhaps the best part of this arrangement is that Kody's unit is right next to the facility's own dumpster. When it's time to dump the load, they just throw it into the facility's dumpster.
Tools and Tech
The tools and tech Kody is using to run his business are:
Mangools – This is the 5-in-1 SEO toolset that Kody uses to conduct keyword research and track rankings.
NiceJob – This is the tool that Kody uses to collect customer reviews on his GMB profile.
What's Next for You?
Kody is looking forward to putting out a course he's been working on over the past six months. The course is geared towards people who want to start their own pooper scooper service, with a focus on local SEO strategies and GMB.
If people had a handle on local SEO, they could probably save money than if they were to hire somebody to do it, Kody says. The course won't be free, but it will be "extremely affordable" so more people can get in on it.
On the business front, Kody is hoping to add enough clients to reach the 225-mark. "January slowed us down because it was so cold, but now it's picking right back up again." Kody also has a jetski rental business that he wants to expand in the near future.
Kody #1 Tip for Side Hustle Nation
"Put your mind to it and go."
Sponsor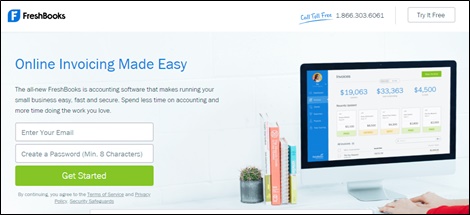 Links and Resources
Looking for More Side Hustle Help?