People out there will pay for your skills, you just have to find them.
One person who's done an excellent job of finding them over the last 9 months or so is Georgia Austin from WizardOfContent.com.
Georgia took her skill of writing, and despite a crowded world of other writers out there, did over $500k worth of work through the Fiverr platform last year, including $90k the month before we recorded.
In this episode, Georgia shares her top tips for getting started on Fiverr and quickly gaining traction.
Being a Fiverr seller doesn't have to be a race to the bottom and how you can command high rates by knowing your worth. Freelance writing is a great way for beginners to make money online, and Georgia's success is inspiring.
Tune in to The Side Hustle Show interview to hear:
Georgia's best practices for getting started on Fiverr
how she manages her huge order volume
how Georgia is transitioning to a standalone agency
Free Bonus: 101 Service Ideas
101 Service Business Ideas
Guaranteed inspiration for your next income stream!
Enter your email to download the full list now:
You'll also receive my best side hustle tips and weekly-ish newsletter. Opt-out anytime.
Getting Started on Fiverr
"I wasn't necessarily thinking anything would come of this Fiverr account. But I made it, and I uploaded my first gig, a website content gig," Georgia told me.
To Georgia's surprise, she received her first order within two days.
A few days later she received another order, and another, and over the next couple of months had a steady flow of work coming in.
This was until Georgia was offered a full-time position as a marketing manager in New York. Which, coincidentally came on the same day as she was accepted into Fiverr's "Pro" program.
Thinking she would have more career opportunities and job security, Georgia took the marketing manager role.
After 8 months at the company, things became less stable so Georgia turned her Fiverr Pro account back on.
"Things literally just blew up, I was not expecting it at all," Georgia told me.
Setting up a Gig and Standing Out From the Crowd
Fiverr has been around for a long time and there are literally thousands of other freelance writers on the platform.
Some of Georgia's tips and best practices to stand out from the crowd and get that initial traction are:
Have Friends and Family Be Your First Customers
A tip Georgia picked up from one of Fiverr's most well-known success stories, Alex Fasulo, was to have some friends and family purchase her gig and leave 5-star reviews.
Georgia said this is really important to help you "gain that immediate trust" as a new account.
Georgia had two gigs at the time and she had friends and family leave five 5-star reviews on each gig.
This was enough to get the ball rolling and attract some new customers through the Fiverr platform.
Georgia pointed out that these shouldn't be "fake" reviews. Fiverr wants every transaction to be legitimate, so she recommends doing real work for your friends and family.
Use Good Quality Images
You want your gig page to look as professional as possible, and this includes the 3 images Fiverr allows you to use.
Georgia said it's worth spending a few bucks to get some professional images done. She also added that you'll get more customers if you include a picture of yourself, too.
At press time, here's what Georgia's gig cover photos looked like:
Start Out With Lower Pricing
Georgia said starting out with lower pricing to attract more customers is "essential" if you are to gain some momentum.
The Fiverr platform and algorithm rely heavily on order volume and 5-star reviews so this is a great way to get some momentum.
Social Proof
Georgia includes some of the well-known brands she's worked with inside the "Among my clients" section Fiverr provides for sellers.
She's worked with Nike, Under Armour, Office Freedom, and some other huge brands. Their logos are clearly displayed, and this adds another layer of trust and credibility to her account.
If you haven't yet worked with any well-known brands, Georgia recommended uploading a sample of your work.
Becoming a Fiverr Pro Seller
Georgia applied to become a Fiverr Pro Seller after a couple of months. Among the perks of being a Fiverr Pro Seller is the ability to set higher gig prices.
After becoming a Pro Seller, Georgia raised her prices from $25 for a 500-word blog post to $100 and this made a huge difference to her overall revenue.
Competing With Lower Priced Competitors
"You have to know your worth, and you'll ultimately get the buyers to match that as well," Georgia told me.
Georgia explained that customers who are looking for the lowest possible price will always find the lowest priced gigs.
But there are a lot of customers that are looking for higher quality work and are willing to pay a higher price.
Getting Repeat Business
Georgia does well from repeat business. This is a testament to the quality of her work, and also because she offers a range of copywriting and content gigs.
"The beauty with copywriting is that everybody needs your help, and everyone needs a copywriter," Georgia told me.
Georgia explained that in this day and age most business owners have a website, and content marketing is king.
Good copy is so important to a business. It helps build brand loyalty, increases sales, creates trust with customers, and more.
Creating More Gigs and Targeting More Keywords
Georgia now offers a number of writing gigs. She explained it's important to target specific services to find more customers on Fiverr.
Her current list of gigs are for writing:
Website content
Product descriptions
Amazon listings
SEO Blog content
SEO landing pages
Social media captions
By splitting up her gigs into these specific categories, Georgia shows up in Fiverr's search results when customers are searching for the relevant terms.
Use Power Words
Georgia is also mindful of SEO when creating her gig titles. She uses a mix of "emotive words with keywords," so her gigs rank well within Fiverr search and attract customers.
For example, her Amazon product listing gig is titled "I will write powerful SEO Amazon product listings".
Georgia said she used the word "powerful" to stimulate emotion in a customer and help them connect with her product – and it's working.
Managing Order Fulfillment and Growing a Team
"If you want to create a Fiverr business and make it successful, you're going to have to deal with very high volume," Georgia told me.
When Georgia was getting started she said she was doing 14-15 hour days and it was getting ridiculous.
Georgia started hiring people fairly early on in her journey. For anyone looking to scale their Fiverr business, she recommended they start hiring help as soon as possible.
Georgia says she typically receives somewhere in the region of 50-60 inquiries a day through Fiverr. Obviously, this would be impossible to manage by herself.
Georgia's first hire was a childhood friend. He was working as a writer/editor, so Georgia brought him onboard as her workload grew.
The only full-time employees she has are her operations manager and CMO. The other members of her team are freelancers so she only has to pay them when they complete work for her.
Revenue Numbers
Georgia did $90,000 in revenue in her biggest month this year just through Fiverr. Combined with the revenue she made through WizardOfContent, she had a $100,000+ month.
Her revenue numbers on Fiverr continue to grow, but Georgia said Fiverr is just one part of her overall operations.
Georgia is focusing more on growing her content agency outside of Fiverr this year, as obviously she doesn't have to pay a 20% fee to Fiverr and has more control over direct orders.
She has a strong profile on Fiverr and doesn't see herself leaving the platform any time soon, but added that her main focus is to grow her Wizard Of Content agency.
The margin Georgia said she aims for when paying writers is 50-60% over her Fiverr prices.
Pros and Cons of Fiverr vs Own Agency
The main pro of being on Fiverr is that you can get traction a lot quicker by tapping into the huge audience that is already using the platform.
The downsides are that you have to play by their rules, there is always a risk of an algorithm update affecting your sales, and Fiverr takes a fee from every transaction.
Georgia is actively trying to grow her own agency so she can have more control over her business and not rely on Fiverr, but it takes time.
She is not allowed to bring customers over from Fiverr, as that's against Fiverr's terms and conditions.
Georgia has hired a sales consultant who has been outlining some message templates and buyer personas, so she has a strategy in place.
The main barrier Georgia said she's facing is finding ways to build trust with new customers. That's something that was easy to do with Fiverr's star rating system.
Right now, Georgia is going down the route of sending out hyper-personalized outreach emails and this is working well for her.
Niching Down to Find Customers
With Wizard Of Content, Georgia said she's really keen to focus on e-commerce companies at the moment, but is happy to work with clients in any niche or industry.
In terms of the services Georgia wants to offer, her main focus is finding clients who need ongoing content.
For example, clients in need of product descriptions who are releasing new products throughout the year, or businesses in need of regular blog posts.
Tech Stack and Customer Journey
When a customer first reaches out to Georgia through Fiverr, the first part of the process is handled manually.
Georgia or a member of her team asks every new customer a few questions about what type of content they're after, their business, and whatever else they need to create a brief.
The customer is then sent an offer, and when they agree to the offer and send payment their name is entered into a Google Sheet.
From there a brief is created and entered into a brief board in Trello. This is then picked up by a member of her team, and moved to a writer's board when it's picked up by a writer.
When the piece has been written up, it's then passed to an editor for review. After review, the order is submitted to the client through Fiverr to accept or reject.
What's Next?
Fortunately, 14-hour days of writing are a thing of the past for Georgia.
She rarely writes nowadays, her time is spent checking in with her team and managing the day-to-day operations of her business.
Georgia told me she's "very positive for 2022," and that her next hire will be a salesperson to help grow her agency while still fulfilling her Fiverr orders.
Georgia's #1 Tip for Side Hustle Nation
"Follow the demand."
Free Bonus: 101 Service Ideas
101 Service Business Ideas
Guaranteed inspiration for your next income stream!
Enter your email to download the full list now:
You'll also receive my best side hustle tips and weekly-ish newsletter. Opt-out anytime.
Links and Resources from this Episode
Sponsors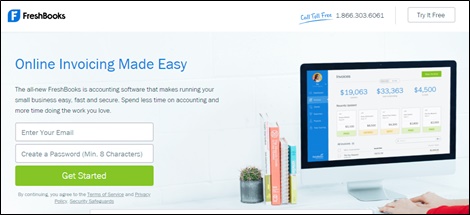 Nearside – Sign up for your Nearside Business Checking account today!
Want More Side Hustle Show?