Like it or not, we're all marketers.
Whether we're selling ourselves in a job interview, pitching our product or service, or trying to get people to pay attention to our content — we're all marketers.
And you should know this is one of my all-time favorite topics.
So, how do we solve the awareness problem?
How do we position ourselves so the right people can find us — and the wrong ones leave us alone?
To spark some inspiration and maybe breathe new life into your own marketing efforts, I asked members of Side Hustle Nation to share what's working for them right now.
Tune in to this episode of The Side Hustle Show to hear 16 of the best marketing wins and tips, including:
how you can dominate local search for your business and get a steady flow of organic leads
the best social platforms to use to grow and engage with your audience
some different and highly effective ways you can build your network
and more
1. Capture Emails From Your Facebook Group
A recent marketing win of mine has been driving email subscribers from Facebook. I've had the Side Hustle Nation Facebook group since 2015, and it started out as a place for listeners of the show to hang out, ask questions, and interact with each other.
What I noticed over the last year or so, is that a lot of the new members were discovering the group from Facebook organically. Either from search or as a suggested group based on their interests.
I thought this was cool, but I never really had a great system bringing those people deeper into the side hustle nation ecosystem.
This summer, I started testing adding a membership question — the questions you ask prospective members to answer when they request to join —- asking if people wanted my best side hustle ideas and tips by email.
To my surprise, a lot of people started saying "yes" and included their emails.
One small problem I ran into was that my email service provider, ActiveCampaign, cannot pick the emails up automatically.
But I found a Chrome extension called Group Leads that automates this for me. I've added 2,300 incremental email subscribers over the last few months, which is a great marketing win for me.
2. Before Creating Any Content, Start With the Promise
Stacey Ogden of SideHustleTeachers.com is a full-time teacher and business owner and told me she is "always looking for ways to make marketing easier."
Stacey is a big fan of content marketing, and she said one of the ways she's made marketing her content easier is by writing a "promise" before creating content.
What she means by this is simply writing a couple of sentences outlining what she wants her audience to get from the piece of content before she starts it.
Stacey said doing this has helped her and her students in two main ways:
It helps her keep focused on the original intent of the content as she's working on it, even if it takes her days to finish
It makes it easier to repurpose her content across multiple platforms as she essentially has a summary already written up
3. Use Connecting Content to Grow Your Following on FB
Carey Adam, who first appeared on episode 429 of The Side Hustle Show, said that learning how to use Facebook to better connect with her audience and really understanding the platform helped grow her business.
As a physical therapist, Carey wanted to teach people. But she was finding it hard to make that connection as a physical therapist talking to her audience as clients through Facebook.
Carey said she realized that no one cared if she was a physical therapist or not, they just wanted to see the results they're after.
She found that connecting with her audience first and building trust made it a lot easier for her to understand and help her audience.
Carey said that just some simple things like asking questions about people in her group, sharing fun things, and being "just another runner in the group" helped her form better relationships.
Once she's established trust and connected with her audience, they listen to her and she's able to help them.
The marketing win Yuvika Dyer of Careerlinko.com is excited about is generating leads from LinkedIn.
Yuvika started freelancing on Upwork in 2018. Since then, she has built a 6-figure business and Yuvika has worked with more than 500 professionals helping them find jobs they love.
LinkedIn has an endless number of Yuvika's target clients; job seekers and professionals. So, she decided to use the platform to drive leads and business her way.
Instead of using paid ads or sending salesy, cold outreach messages to people, Yuvika started posting helpful content on LinkedIn.
Stuff like what she does, how she can help with resume writing, posting client testimonials, and other content related to her business.
People in need of her services read her content, enjoyed what they were reading, and started sending her messages.
The best part is these leads are targeted, completely free, and keep coming in organically.
Yuvika said that not only did she 3x the number of leads she was generating before using LinkedIn but that LinkedIn users are also willing to pay higher rates.
Related: LinkedIn Lead Generation: How to Attract Your Ideal Clients on LinkedIn with Helen Pritchard
5. Laser-Targeted Advertising
Chad Lawie of WPHarbor has been working on raising awareness of his company's WordPress management services using "laser-focused" Google display ads.
What Chad does is he handpicks the exact websites and YouTube videos he wants his ads to be displayed on. This ensures they're being shown to his ideal customers.
So far, this has resulted in 24,000 impressions (ads being displayed) to his ideal customers for just $100.
Chad said this is the most effective way he's found to reach the right people without a huge marketing budget.
6. Work in Public on New Tools to Build Authority and Expertise
The marketing win Anf Chansamooth of SimpleCreativeMarketing.com wanted to share is a relatively new tool he's been using called Jasper.ai.
Jasper.ai is an AI-powered copywriting software that generates content. Anf said it has enabled him to push through writer's block, write articles and marketing copy in half the time it used to take him, and outline his new book.
This has led to more opportunities for Anf. He's been writing content about using Jasper, as well as doing live demos and Facebook Live streams.
As a result, he's ranking well for terms related to using Jasper and has been making a few hundred bucks a month in affiliate income from recommending the tool.
"It's worthwhile to invest time in learning how to use one tool really well and share videos and articles about your experiences with it," Anf explained.
7. Target Zero Volume Search Terms, if You're Confident It's an Up-And-Coming Brand
Tami Smith from FitHealthyMomma.com gave the advice to not rely solely on the search volume reported by keyword tools.
Tami has had a lot of success targeting keywords that show as zero volume in keyword tools by simply being one of the first to write a review of a product.
She's seen immediate sales a number of times by doing this. It's also a great way to get traction in the search results and attract links from other sites.
8. Target Timely and Polarizing Topics for YouTube
Two marketing strategies Brad Long from ZeroDebtCoach.com shared are "Trend surfing", and creating "polarizing content" for his YouTube channel.
Brad started his YouTube channel in 2019 and said his progress was "slow, painful and inconsistent at first."
In fact, it took him almost two years to get to 263 YouTube subscribers.
It was only when he decided to create a video commentary on a trending and polarizing situation in the personal finance niche that things really took off.
A single video boosted his subscribers from 263 to 5,500 in just 3 weeks.
Brad created further videos around polarizing and trending topics, and in just a few months he had more than 10,000 YouTube subscribers, 1,000 email subscribers, and did more than $10,000 in digital sales.
9. Make TikTok Videos About Current News in Your Niche
Deacon Hayes of WellKeptWallet.com has also seen success by tapping into trending topics — only his medium is TikTok.
Deacon has been able to rapidly grow his TikTok following to more than 15,000. He shared his top tips for creating content that does well on TikTok:
Make it relevant – stick to topics that are relevant today
Newsjack – take trending news stories and create your own videos
Use trigger words – certain words will catch people's attention
Simplify things – TikTok videos are short, keep your content simple and easy to digest
Deacon said some of his TikTok subscribers are converting into email subscribers and becoming part of the WellKeptWallet ecosystem.
10. Viral Formula: Entertaining, Educational, Aspirational
Tori Dunlap of HerFirst100k.com shared her top tips for creating viral videos on TikTok on episode 461 of The Side Hustle Show.
Tori explained that videos on TikTok need to be either entertaining, educational, or aspirational to go viral.
If you can do all three in one video while also being educational or value-driven, Tori said you'll have a viral video on TikTok.
Tori has created a number of videos following this recipe, seeing her business grow from 6-figures to multi-7-figures.
11. Find the Right Project Management Tool
When Sarah of TheSarahStJohn.com and the Frugalpreneur Podcast launched her podcast production agency, she knew she wanted an all-in-one software solution to streamline her client management and workflow.
After trying out several tools that fell short because they were either too expensive or didn't provide all the features she needed, she finally landed on Plutio.com.
Sarah said Plutio has all of the features she needs – and then some – while being one of the more affordable tools on the market.
This has enabled her to save a great deal of time managing her client workflows and handling other business-related tasks.
12. Build Your Local Network
Ken Carfagno of SmartCleaningSchool.com has 17 years of experience running a local cleaning business and has a podcast, provides online coaching, and helps others build successful local businesses.
In 2019-20, Ken sold his first business and built his second company in a way he had not done before.
Ken said he built a new network, primarily locally, and did this through multiple layers of marketing. Instead of using social media platforms and other online resources, Ken actually went back to basics.
Ken said he started picking the phone and calling people. He also went to local in-person networking, and he joined his Chamber of Commerce.
Ken took advantage of every resource his Chamber offered. He also offered to help other members in any way he could, and he focused on building a strong local network of other professionals.
Ken said it was these local networking efforts that helped him generate over $60,000 in new business for his cleaning company in 2020.
He now has a list of 240 offices he wants to add to his cleaning business. Ken's planning on reaching out to them offering to do a quote, many of which already know him due to his networking.
"Don't forget about the tried and true methods of marketing," Ken explained.
13. Dominate Local SEO
Luke Van Der Veer explained how he's built a 6-figure business creating "rank and rent" websites by dominating local SEO.
To do this, Luke looks at the top ranking websites for a local service, like "carpet cleaning in Texas". He then looks at the content on those top-ranking sites and starts by writing at least double what they have.
Luke said he wants to "be like the Wikipedia of whatever the topic is." He then adds local citations for his website on directories and other websites and ultimately outranks other local websites.
Luke then has a website that is generating organic leads and sells those leads to his competitors.
14. Look For B2B Sales Opportunities
Josh Belk explained how he used a combination of local search and B2B partnerships to grow his mobile detailing business to $6,000/mo with the help of his younger brother.
Josh started out focusing on local SEO to bring in some organic leads. He then reached out to small dealerships and secured some recurring business.
15. Create Custom Bulk Orders
Murice Miller shared a marketing tip that was a "game-changer" for him, and it's something most people selling products can replicate.
Murice sells A to Z Dinosaur coloring books. Primarily to parents for their children, teachers for their students, and to local gift shops for tourists.
It was when he started making customized versions for museums that Murice saw the potential for, "helping other people make more money while helping them provide great service."
Murice started adding the museum's brand colors and logo to the coloring books, as well as placing an ad on the back that works as a promotional tool for the museum.
He said that museums were seeing an increase in sales as a result, and calling him up for additional orders.
Murice asked the museums he had supplied for a testimonial and started using those to approach more museums and make more sales.
He also pointed out that he doesn't use any expensive software to create his custom books. Murice uses Google Slides, which is free. He simply makes a duplicate of his file, adds a museum's branding, and prints out the books.
16. Partner Workshops
Dustin Lien was on the show recently sharing how he uses partner workshops to grow his client roster for his agency.
This marketing technique has been so successful for Dustin that he's turned his agency, JumpXMarketing.com, into a 6-figure business over the last 4 years.
If you want to get started finding partners to work with, Dustin said the main questions you should ask yourself are:
Where are your ideal clients already hanging out?
Where can you find them online?
Which other brands have already acquired the clients you want?
The goal is to find influencers or brands with the exact same audience as you but they're not competitors.
If you can do that and reach out to them with a compelling pitch, you can tap into their audience and reach your target customers quickly, and without needing a huge budget.
Links and Resources from this Episode
Sponsors
DNAcademy – Get $100 off your DNAcademy membership and learn domain investing from the best in the business.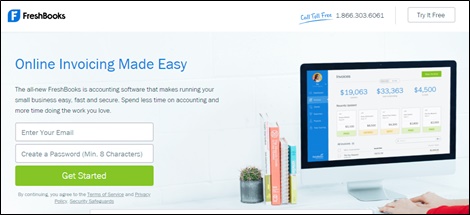 Want More Side Hustle Show?