Happy New Year! May this be a year of stacking up incremental improvements and optimizations — getting 1% better every day — that's the idea.
To help out with that goal, I'm excited to introduce Chris Hutchins. He's a serial entrepreneur, a new dad, a professional life optimizer, and host of the new AllTheHacks podcast.
The stated mission of All the Hacks is to help listeners upgrade every aspect of their life while spending less and saving more.
I think that's a mission we can get on board with since this show is also about upgrading your life through entrepreneurship.
Chris shared a full docket of hacks in this episode to help you start your year off right, and I did my best to chime in as well.
Many of these are quick actionable ideas you can apply to make little upgrades to your life.
Tune in to this episode of The Side Hustle Show to hear 33 hacks covering work and productivity, networking, money, travel, and health.
Work / Productivity Hacks
1. Set up Recurring Calendar Reminders
Something I've been doing that has been helpful has been setting up recurring calendar reminders.
This has been especially helpful for infrequent stuff like quarterly tax payments and other filing requirements.
Like when I was in California, I had to file a "statement of information" but only every two years. So, these recurring calendar reminders helped me remember that.
In the details, you can paste in your process, so you don't have to remember how to do your tasks and it's all right there in front of you.
2. Learn Keyboard Shortcuts
When it comes to work and productivity, Chris said one of his main hacks is "being able to do more with my keyboard."
Chris is a Mac user, and recommended the following apps:
These apps help Chris operate at "peak efficiency" and save a lot of time searching for things or repeating keyboard strokes.
For people who spend a lot of time in their Gmail, learning Gmail shortcuts can be a game-changer. Using keystrokes, you can jump back and forth in conversations, open new replies, and navigate your inbox.
An app called TextExpander is also a huge time-saver. This tool enables you to bang out emails with just a few keystrokes by storing sentences and other blocks of text you can recall with a keystroke.
3. Use a Password Manager
Using a password manager so you can store all of your passwords securely in a central vault is another time-saving hack Chris shared.
Chris uses 1Password, and the app I use is called LastPass. Both of these allow you to securely save all of your login details and passwords, as well as share access with other people.
4. Get Phone-Only Apps On Your Computer w/ an Emulator
There are a handful of mobile apps Chris really wants to use, but there aren't PC versions.
To get around this, Chris uses an Android emulator called BlueStacks. This enables him to download mobile apps and run them in a window on his computer.
5. Switch Video Meetings to Phone Calls to Multitask
Chris said that one of the things he's been doing is to "push back on video meetings to force them to be calls," so he can multitask while on a call.
This means he can do some laundry, go for a walk or a bike ride, and do a number of other things while he's on a call.
6. Use Screen Capture Software
Following on from switching video calls to phone calls, a friend of Chris' took it a step further and introduced him to a piece of software called Loom.
Loom enables you to record your screen, so you can record your side of a meeting when it's convenient to you.
You can then send it over to someone, and they can respond asynchronously when they have time.
7. Time Blocking and Theme Days
I used to find myself working on something, then jumping off of one call and having 15-20 minutes before the next call and not having enough time to complete another task.
This prompted me to start blocking out time in my calendar and creating "theme days" so that I could focus on one thing.
Doing so meant I didn't have to worry about jumping from one thing to another on a given day, and I'm able to stack similar tasks back to back.
8. Write Down Your Top 3 Priorities for the Next Day the Night Before
In conjunction with time blocking and theme days, getting consistent with writing down the top 3 priorities I have for the next day, the night before, has been good for productivity.
Doing this means that when work time starts, I know exactly what I'm going to be working on and can get started right away.
9. Eliminate, Automate, and Delegate Tasks
"When I think about productivity, I think about time. When I think about time, I think about trying to get more of it," Chris told me.
How do you buy back time?
By outsourcing, delegating, and paying someone else to do tasks for you.
Chris said he did a short stint with Lyft, a ridesharing app where you can earn money taxing people around.
He said one thing this taught him is that he can earn $20-25/hr at any given time. So, Chris started to value his time in this price range, at a bare minimum.
If he has any tasks that he doesn't want to do or needs to free up his time and he can outsource them for less than $20-25/hr, he will outsource them.
Networking Hacks
10. Ask for Wisdom and Don't Waste Other People's Time
Chris was recently on The Tim Ferriss Show, which doesn't happen by accident, and has been featured on a number of high-profile media publications.
When I asked him how he was able to create these connections, Chris told me:
"It's great to have a thing to talk about, and it's always good to ask people for their wisdom."
Chris likes to use the word "wisdom", because it doesn't flatter the person too much, but it does make them feel like they have something valuable to offer.
He also said it's important not to waste someone's time when trying to make a connection with them.
When pitching Tim Ferriss, Chris made it clear to Tim he'd done his homework. He'd listened to every episode of Tim's podcast, read his blog, and told Tim he had questions beyond what he was able to answer through his content.
11. Don't Always Try to Network With the Most Important Person in the Room
"A lot of the best connections I've ever made in my career were not made through the people who you would have thought," Chris told me.
Chris also added that you're connecting with someone you should offer as much value as you can with "no strings attached."
If you do both of these things, you'll be surprised by the connections you're able to make.
12. Show Up in Person
Getting out from behind your computer screen and seeing people in real life can make connecting easier.
You don't have to think about a cold email hook or a way to catch their attention when you're right in front of someone.
A tip Chris shared is not to be afraid to be the first person to walk away. If someone is busy, show them you respect their time and tell them you'll follow up with them by email later.
This is going to make just as much of an impression as being the last person to walk away, and might even leave a better impression.
13. Volunteer or Submit Speaking Proposals
Volunteering at a conference or live event is a good way to get to know the organizer and potentially the speakers.
Submitting a proposal to speak is also a great way to introduce yourself to the event organizers.
Home / Lifestyle Hacks
14. Use Automated Smart Locks
Chris uses August Locks throughout his home. These are WiFi smart locks that enable him to unlock his home from his phone so he doesn't need to carry keys around.
15. Essential Oil Diffusers / Shower Spray
One of my favorite home additions is an inexpensive essential oil diffuser. It's a quick and easy to change the feel and scent of a room.
Along those lines, Chris said he likes to use this Eucalyptus & Lavender Steam Shower Spray. A couple of sprays of this stuff and he has a shower that smells and feels like a spa.
16. Meal Prep Binder
We've started using a meal prep binder that has little sticky notes with our most common recipes and dinner choices on.
Multiple choice is much easier than coming up with dinners out of thin air. This has helped us cut down on mid-week trips to the grocery store and time spent mulling over ideas for dinner.
Chris uses an app called Paprika to do a similar thing. Paprika enables Chris to clip recipes he sees online, it then helps create a meal plan and has some cool collaboration tools.
Travel Hacks
17. TSA PreCheck Plus Global Entry
One of the best $100 I ever spent was on TSA PreCheck and Global Entry. This small luxury makes me happy every time I go through security.
18. Book Directly Through Hotels
When booking a hotel, Chris said you should always book directly with the hotel instead of using a third-party platform like TripAdvisor or Kayak.
You should then send the hotel an email after you've booked letting them know you're excited about staying with them and asking any questions you have.
If you have a social media presence, even better, tag the hotel in a post. The purpose of the email is to introduce yourself to the hotel.
Chris said he's had dozens of emails from listeners of his show saying that doing this has resulted in upgrades, free bottles of champagne, and all kinds of freebies just from this one "trick" as Chris calls it.
If you're interested in more travel hacks, Chris had a travel hacking expert on episode one of his All The Hacks podcast.
19. Take Local Walking Tours
Walking tours are a great way to learn the history and trivia of a city you're visiting. If you find a tour run by a local guide, you're going to get some interesting nuggets of information.
20. Credit Card Points
Chris has racked up more than 12 million credit card points over the years, so he knows a hack or two about accumulating points.
There are a few ways Chris earns points. One way is that every time a credit card company offers a good signing up bonus, Chris jumps on it.
For example, at the time of the interview, Chris said the Capital One Venture X card was offering 100,000 bonus points (worth at least $1,000) for new signups.
You have to spend $10,000 over 6 months to earn the points, but if you were going to spend that much anyway, the sign-up bonus is like getting free money.
Another way to accumulate a bunch of points is to buy stuff on behalf of other people. Something Chris has done a bunch of times is organize a group trip and book everything on his cards.
It's a win-win. The other people in the group do not have to worry about booking the same flights or hotels as everyone else, and Chris gets to run everything through his credit card.
If you want to get serious about earning the maximum possible points on your purchases, you're going to need to get more than one card.
A couple of apps Chris recommended to help track which cards are best for which types of purchases are:
Related: How and Why to Get a Business Credit Card for Your Side Hustle
21. Look For Alternatives to Airbnb
If you're looking for an Airbnb, Chris said you might save some money by doing a Google search for alternative booking platforms.
What Chris does is when he's found a place he wants to book, he does a reverse Google image search on the pictures of the home.
This way he often finds the exact same property listed on other platforms — and often for a lower booking fee.
22. Use an eSIM
Almost all new phones will allow you to use an eSIM in your mobile. eSIMs are electronic SIM cards, meaning you can free up the physical SIM card slot in your mobile.
When Chris is visiting another country, he converts his Verizon SIM to an eSIM and uses a SIM card in his phone with local data.
This works out a lot less expensive as he avoids paying international rates from his Verizon SIM.
23. Use Google Flights
"If you're not using Google Flights to find your flights, I feel like you're missing out," Chris told me.
Chris said he doesn't know any other site that comes close to the speed and flexibility Google Flights offers when booking flights.
If you're using points, Chris recommended Point.me to help you find all the different flights and destinations available to book with credit card points.
To get notified of great flight deals, check out Scott's Cheap Flights.
Money Hacks
24. Automate Saving and Investing
Finding ways to automate things like investing and dollar-cost averaging has been helpful for me.
One thing I want to throw out there is to carve out a portion of your week to generate some sort of time-leveraged income.
Most people start out with 100% active income, effectively trading time for money.
If you want to eventually stop working, you're going to have to cover your fixed expenses with passive or time-leveraged income.
If you don't carve out the time to work on this, it's never going to happen.
25. Search for Unclaimed Money
This is a fun one and it's a bit like a treasure hunt — you can search for unclaimed money owed to you in every state that you've lived in.
All you have to do is visit Unclaimed.org, the National Association of Unclaimed Property Administrators.
Chris has found $150 over the years and has talked to people who have discovered they had thousands of dollars unclaimed.
These funds are usually things like overpaid taxes, refunds, accounts in credit, medical bills that were adjusted, and so on.
It's also a fun thing to do on behalf of friends and family. You can search on behalf of anyone, and if you find out someone you know is owed money they're always going to be thankful.
26. Call Your Service Providers and Shop Around Each Year
When your cable, cell phone, or house utilities are up for renewal, it almost always pays to reach out and ask for a better deal or shop around.
A little hack Chris shared when doing this is to use live chat where available. This way you can get some work done while you're waiting to speak to someone.
Or you can use a service like Truebill to negotiate on your behalf.
27. Search for Coupons and Promo Codes
Whenever you reach the checkout for an online purchase, Chris said you should look for coupons or promo codes to save some money.
Honey is a Chrome extension that automatically finds coupon codes for you. (I'm using one called Capital One Shopping.)
Chris also likes to jump on live chat and ask customer service if there are any codes.
He also said you can try abandoning your cart before completing a purchase. It may take a few days, but this often triggers an email offering a discount to encourage you to finish your purchase.
28. High Yield Savings Accounts
An interesting high yield savings account Chris turned me onto is BlockFi. BlockFi is a crypto lending platform where you pay in US dollars and the platform converts them into Stablecoins.
There are some risks involved, but at the time of recording, BlockFi was paying 8-9% interest, with up to $250 in Bitcoin as a bonus for opening an account.
(Unfortunately temporarily closed to new account holders.)
If you want to learn more about BlockFi, I recommend checking out episode 8 of All the Hacks where Chris interviews the founder of BlockFi, Zac Prince.
Health Hacks
29. Play Offense Instead of Defense With Willpower
I've found it effective to practice willpower once a week at the grocery store instead of 24/7 at home.
What I mean by this is, I'll buy the right foods I want to eat during one visit to the store. This stops me from fighting the temptation once junk food enters the house.
30. Work Out in the Morning
Over the last 4-5 years I've been doing workouts in the morning, especially since having kids.
This is the only time I find I have the energy to get it done, and it's the lead domino for the day. Even if it's just 10-15 minutes, I know I'm going to feel better the rest of the day.
(Brian Johnson explained a morning workout is good for a 10-12 hour mood boost.)
31. Get Enough Sleep
"I think that sleep and exercise make time in terms of the efficiency you'll have for the rest of the day," Chris told me.
Even if you think you don't have time to exercise or get the required number of hours of sleep that you know you need, Chris said it's something you have to fit into your day.
Chris uses an Oura Ring to track his sleep and exercise. This is a ring you wear on your finger and it tracks your heart rate, sleep, and more.
32. Consider a Treadmill or Standing Desk
Chris loves being able to multitask and get some exercise while working. He recommended looking into getting a treadmill or standing desk if you spend a lot of time in front of the computer.
33. Negotiate Your Medical Bills
Chris said a big thing he learned last year is that there is a lot of room to negotiate on medical bills.
You may find things that are inaccurate, priced incorrectly, or just be able to get a better deal elsewhere.
Chris had an investigative journalist called Marshall Allen on his podcast who has been investigating the healthcare industry for years.
Marshall has released a book with templates you can use to respond to medical providers to get a better price and covers this topic in greater detail.
Chris said there is a lot of flexibility here, so it's something worth taking a closer look at.
What's Next?
"This is the year that I think I'm going all-in on everything related to the show," Chris told me.
Chris is always looking for ways to optimize and upgrade his own life, travel, finances, and career.
You can join him and find out more ways to hack and optimize your own life by following him via the AllTheHacks podcast, his blog AllTheHacks.com, and a newsletter which you can find at AllTheHacks.com/email.
Chris' #1 Tip for Side Hustle Nation
"Automate or outsource as much as possible."
Links and Resources from this Episode
Sponsors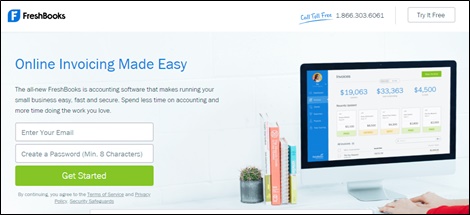 Want More Side Hustle Show?