What can your side hustle make free?
That's what The Side Hustle Snowball framework tries to answer.
The idea behind this framework is to slowly erase or eliminate monthly expenses — starting with your smallest expenses and working your way up — with new income streams.
Most of the income streams I'll share in this post are not huge but they are snowball-worthy, and I think you can use them to build momentum toward that ultimate goal of financial independence.
This is the 3rd update in the series, so check out the previous episodes if you like this format:
(I'm going to follow the snowball framework and roughly go in order from smallest to largest.)
Let's do it!
New to the Show?
Get your personalized money-making playlist here!
Sponsors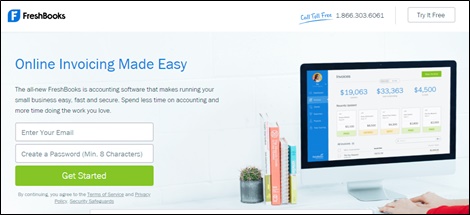 Ladder – Get instantly approved for term life insurance—no doctors, no needles, no paperwork!
1. Cash Back Apps
I love the prospect of earning or saving money from things I already do.
Examples of cash back apps you can try include:
There are tons of cash back apps and individually, they're not huge. Combined, though, these apps that pay you back can easily net you $100-$150 a year for not a lot of effort.
2. Fiverr
Yes, I'm still a seller on Fiverr and I still make some sales here and there.
In total, I've earned over $13,000 on Fiverr over the course of almost a decade. That's from a combination of book editing, doing video website reviews, and selling e-books. The gigs I have live now are almost entirely for ready-to-deliver products so any orders that come through are pretty much passive income in the $10 per month range.
Still, if you're just starting out, Fiverr is a great place to quickly test different offers. If you're early in your niche, target a keyword with a decent search volume and offer a service around that.
For more information about this income stream, go back and listen to episode 375 with Mike Zima, a Fiverr pro seller who developed a fool-proof strategy to test out new offers, and episode 479 with Georgia Austin, another Fiverr pro seller who did over $500k worth of work through the platform in 2021.
3. Amazon Influencer Program
This one is super new. At the time of this recording, I'm only 10 days into my new side hustle as an Amazon Influencer.
I've made $9.50 so far, but the reason I bring it up is it's probably been the easiest $9.50 I've ever made online.
How it works is you first request to join the program. It's unclear how big of a "influencer" you have to be to get approved because they did ask for my social channels and follower stats.
After you get approved, though, you only need to create and upload short video product reviews, which are eligible to be shown on Amazon product pages.
If someone watches your video and decides to buy the product, Amazon will credit you with an affiliate commission for helping close the sale.
That's it! You didn't have to go out and build a website, learn SEO, or drive traffic. The customer was already on the product page, looking for insight to help with their decision.
I don't know where this is going but I'm excited to make more videos to see what happens.
4. Print on Demand
In 2018, I reported earning $60-$200 a month from print-on-demand products, mostly through Merch by Amazon, with our (my wife took the lead on this one) best month bringing in $500.
Unfortunately, our account got shut down last year for some unknown infraction, so this income stream has now been reduced to about $50 per month, mostly through Redbubble.
Redbubble works a lot like Merch by Amazon in that you upload a design and then it's hands off. The platform prints it onto the product and ships that to the customer on your behalf.
What I really like about this income stream is the creative aspect of it — coming up with a catchprase or funny saying to put on the products.
The only frustrating thing about this income stream is as soon as you have a design that sells, copycats almost immediately flock to it.
You're also at the mercy of somebody's else's platform so you can easily get shut down.
5. Credit Card Rewards
While this may not be a "true" side hustle, taking strategic advantage of credit card rewards is something that adds a material amount to our bottom line every year and to our lifestyle.
Of course, this isn't something you can do every month. But over the last 12-18 months, I've opened business credit card accounts with American Express and Bank of America, which gave me $1,100-$1,200 in sign-up bonuses, and a personal account with Capital One (worth $650 after the annual fee).
So, on a monthly basis, that's a net benefit of $100-$125 a month.
We might have to do a dedicated episode on this income stream in the future. But for now, I'll point you to FreeCreditCardCourse.com.
This is a free guide I made on how to get started earning free money and rewards from what you're already spending.
The important caveat is you have to be a responsible borrower. If you buy stuff you don't need and can't afford, you'll wipe out any benefit of this income stream.
6. Udemy
Since 2014, I've made over $25,000 on Udemy, a peer-to-peer education platform. The vast majority of that is from one course on Kindle Publishing.
As far as recent income trends go, Udemy has averaged around $100 a month for me over the last 12 months. That's down from $250 a month over four years ago but it's enough to cover our monthly internet expense and my Mint Mobile plan.
One thing I've neglected on Udemy, though, is the ability to message students with additional educational content, like relevant podcast episodes or blog articles.
So, what I might do today is think of Udemy as a potential discovery channel for new students.
Maybe there's a way to create a free sample course on Udemy and drive email sign-ups and paid sign-ups from that traffic source.
7. Online Course Sales
Over the last few years, I've been slowly building out my library of on-demand courses, using Teachable as my hosting platform.
I have three right now:
Use promo code PODCAST for a special listener-only discount on any of those courses.
On the income side, these courses do okay when I promote them but I don't do a great job of doing so consistently. Nonetheless, they bring in a couple hundred dollars every month.
If a consultant outside of my business were to look in, they'd probably say this is my biggest area of opportunity. And I go back and forth on being excited about that prospect and just having fun doing all the other things in my business.
8. Digital Product Sales
In 2021 and 2022, I created a couple workbooks, and offered those as standalone products on certain email opt-in thank you pages, usually with a countdown timer. They sell for $7-$19 apiece and generate about $300-$400 a month.
The way I have this side hustle set up is through Leadpages. The visitor flow looks like this:
The visitor clicks on the opt-in offer or lead magnet.
They land on a page with a limited time offer for a complementary resource.
Leadpages integrates with Stripe for payment processing.
Stripe connects to ActiveCampaign for the file delivery.
There's still a bit of optimization and testing that could be done here.
For example: What are small tweaks that can improve the conversion rate? How can the funnel be better optimized?
Ultimately, I think it would be cool to be able to estimate the value of a new email subscriber coming in through one of these funnels because that allows you to experiment with paid traffic.
9. Self-Publishing – Kindle
The next 3 income streams are all self-publishing-related.
The first one is Amazon Kindle author royalties.
I still remember my very first author royalties from 2012. It was something like $46.42 but it was the coolest feeling. I was now a professional author!
8 books later and I still get that thrill with every order.
So, Kindle books are a cool brand of digital asset where you can create the product once and then sell it over and over again.
Since the 2018 income streams episode, I've added 3 new titles to my portfolio:
The Kindle royalties are typically the biggest slice of the author income. For me, those have been in the $200-$500 a month range over the last 12 months.
Plus, Amazon is a huge search engine where people are looking for help in your area of expertise.
If they're looking for side hustle information, I want to make sure they find me and have a low-friction way to get into the ecosystem.
10. Self-Publishing – Paperbacks
My paperback editions are all print on demand and done through Kindle Direct Publishing, which means Amazon handles the inventory and shipping on your behalf.
The hard-copy editions have averaged $150-$200 a month over the last 12 months and I recently passed $80k in lifetime author royalties on Amazon, which I don't think includes the few years of CreateSpace paperbacks early on.
11. Self-Publishing – Audiobooks
That $80k in lifetime author royalties doesn't include audiobook sales, either.
I've got 4 audiobooks at the moment, 3 of which are narrated by me.
These audiobooks generate around $150-$200 a month in royalties from Audible.
For self-published authors, I highly recommend giving readers all 3 formats to buy your book. If you're only doing a Kindle version, you're leaving a lot of cash on the table.
12. Alternative Real Estate Investments
These real estate side hustles come in a few different flavors for me.
Long-Term Commercial Real Estate
The first is cash-flowing commercial real estate through a platform called Fundrise, where everyday investors can access real estate markets and deals that they normally wouldn't have been able to invest in on their own.
I've been an investor on Fundrise since 2015 and have added to my position there significantly over the years.
Disclosure: I earn a commission when you join through my referral link. Opinions are my own.
How it works is Fundrise puts your funds into a diversified and pre-vetted portfolio of commercial properties — both residential and industrial — and pay dividends based on the performance of those properties.
You can start with as little as $10. The only downside here is liquidity, but you can now withdraw your funds quarterly if you need your cash back on hand.
Short-Term Real Estate Loans
The other flavor of alternative real estate investments is rehab loans.
I've been doing this for a few years now through Groundfloor — a platform that allows you to lend money to real estate flippers for their construction costs.
They usually have some equity cushion and have the property as collateral, with minimums as low as $10 on Groundfloor. That way, you can spread the risk around to many different projects. Typically, you can earn 6-10% annualized for doing this.
Digital Real Estate Investments
Finally, flavor #3 is digital real estate investments through companies like Onfolio and Empire Flippers Capital (now called Webstreet), which buy, grow, and manage websites as investment properties.
Digital real estate investments allowed me to participate in the growth and cash flow of other online businesses without having to manage or operate those myself.
13. Newsletter Sponsorships
This is another new addition to the list since the 2018 update.
If you're on the Side Hustle Nation email list, you've seen these. These are the simple text link promotions near the bottom of the newsletter.
Some of them are performance-based but most are flat-fee placements. So far, this income stream has added around $1,000-$2,000 a month to my bottom line.
I sell many of these sponsorships directly but others come through platforms like Paved and Swapstack.
Overall, this seems promising and hopefully will continue to grow as my subscriber base grows.
14. YouTube Ads
YouTube ads have generated almost $10k over the last 12 months.
My YouTube strategy currently consists of:
Publishing podcast episodes as videos – YouTube can be a great search and discovery platform for podcasters. If I can have prominent keywords in my video titles and deliver valuable content about those keywords, I have a chance to be discovered.
Creating YouTube-first content – I have an assistant slice up the podcast videos we have to make YouTube Shorts — vertical videos that are 60 seconds or less in length. These are also repurposed to TikTok.
Creating videos from blog posts – Some people find videos more engaging than blog posts, and great content in a video format can be shared across many platforms, including YouTube and other social media channels.
Even though YouTube is huge, it still feels like an untapped ocean to me. I've got some friends earning $1,000 a day from Youtube Ads so I know there's a lot of room to grow here.
The interesting thing here too is the relatively long shelf life of videos. If a video is on an evergreen topic and ranks in YouTube's search, it can rack up views and revenue for years.
And that's really cool — the idea of creating these evergreen digital assets that can pay dividends for a long time.
15. Dividend Investing
I've slowly been building what I call my cash-flow portfolio, mainly through Fidelity and Betterment.
Becoming a dividend investor years ago was something that helped me get off the sidelines and start investing consistently because I'm always the person who thinks that as soon as he invests money, the market is going to tank.
But investing in solid companies for cash flow rather than hoping and betting on share price appreciation has helped me get in the game. And how I look at it is starting small — setting incremental dividend cash flow goals.
For example, there's an article on Go Curry Cracker titled "'Free' Coffee For Life." The punchline was if you spend $20 a week or $20 a month at Starbucks, here's how much Starbucks stock you need to own to make that habit free.
I've done this with several different companies and keep adding to that portfolio to erase ongoing expenses with dividends. And it doesn't have to be one for one, i.e., individual companies because there are dividend growth funds and ETFs you can buy as well.
Obviously, a 3-4% dividend yield doesn't seem super exciting. But over time, I've built up this income stream to thousands of dollars a year.
This may not be the most tax efficient strategy, but you have to do what gets you excited.
16. Podcast Sponsorships
If no other income came in during the month, we could probably live on the sponsorship income alone.
That wasn't the case for the first 3 to 4 years of this show, though. Podcasting for me was a game of patience but it has been really rewarding both monetarily and personally. I just get a kick out of learning about people's entrepreneurial stories and sharing them.
But sponsorships are just one way that podcasts can make money.
If you have a show of your own, check out episode 503 for 12 ways to monetize your podcast.
17. Affiliate Marketing
Affiliate marketing is how I got my start online in 2004. And while the methods have certainly changed since then, affiliate marketing still represents a large chunk of my monthly income.
This is something I've definitely gotten better at over the years, partly by paying attention to what's working for other business owners and partly by just learning and really leaning into SEO.
Affiliate Marketing on the Blog
If you scroll through site, you'll see lots of posts that are monetized with affiliate links.
One example would be my helpful list of the best Udemy courses, which I originally published in 2016. Since then, that post has earned over $40,000.
Another example is my free course on credit card rewards. It contains a ton of useful content, and if you sign up for a new card through my affiliate link, I'll earn a commission.
Affiliate Marketing on the Podcast
Affiliate marketing works on the podcast as well.
In episode 441, for example, Brad Rice talked about what a Salesforce consultant's life and career trajectory can look like and invited listeners to learn more through a free 5-Day Salesforce Challenge.
During or after that challenge, Brad presents the full Talent Stacker program. If someone decides it's a fit for them and joins, I'll earn a commission.
In another episode, Charlie William talked about his side hustle flipping books on Amazon and mentioned the book scanning app that he used. I looked it up, joined its affiliate program, and added my affiliate link to the show notes. It's generated $200 a month consistently since then.
Now, affiliate marketing comes with drawbacks that you ought to be aware of, such as:
You're making only a piece of the sale, not the whole thing.
You're sending someone off your website, so you have to trust that person or company to take care of your people and deliver on their promises.
Your commissions could get cut at any time, the company could drop you altogether, or they could simply shut down their affiliate program.
What Income Streams Have Disappeared From the List?
Now, you might be curious about the income streams that have disappeared from the list since 2018. Here's a rundown of those:
1. Freelancing and Consulting
A few years ago, I did a decent amount of freelance book editing and writing. A couple of clients even paid me to recruit virtual assistants for them.
Clarity.fm, a by-the-minute consulting site, was on my 2018 list. But I've only had 3 calls over the last 2 years.
2. Coaching Programs and Mastermind Groups
These have been on pause for many years now.
But I'm not opposed to doing something along the lines of what Natalie Eckdahl shared in episode 269 in the future, i.e., groups that are impactful for participants and worthwhile for me in terms of organizing, hosting, and moderating.
3. Display Ads
Another potential income stream that's missing from this list is display ads.
I know of sites with similar levels of traffic to Side Hustle Nation earning hundreds of dollars a day in display ads. But I've always been hesitant to clutter up the site and potentially slow down the user experience in terms of load times.
There are definitely pages that get a decent amount of traffic but don't do much for the bottom line. Maybe display ads can convert some of that traffic into revenue.
A Final Note
There's only so many hours in a day, so it's all about focusing and pulling the next right lever.
Remember the focusing question from The ONE Thing: What's the ONE Thing I can do right now such that by doing it everything else will be easier or unnecessary?
I still believe that relying on one source of income long-term is inherently risky, especially if that single income source is a job.
But when you're building your side hustle: Simply first, diversify second. Pick one, commit to it, and take action.
Links and Resources
Looking for More Side Hustle Help?