I want to introduce a concept I call The Side Hustle Snowball.
If you've heard about Dave Ramsey's "Debt Snowball" framework, this may sound familiar.
Here's how The Side Hustle Snowball works:
You itemize out your expenses and then aim to come up with side hustle income to cover them, starting with the smallest and working your way up.
Once you reach the bottom of your list, you don't need your job anymore!
The reason I like this framework is setting out to replace your income with a side business can be a daunting task. The Snowball approach breaks it down into mini-victories and lets you celebrate your progress along the way.
And just like a real snowball, it picks up steam, size, and momentum as it gets rolling.
Let's look at some real-life examples of how you can make extra money. What follows are some of my actual monthly expenses*, and how we mentally zero them out with job-free income.
Sponsors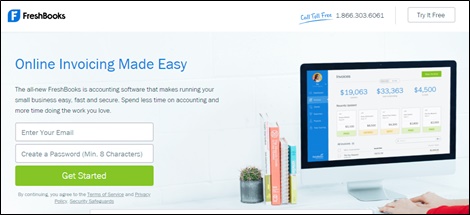 ODYS is a platform that curates premium aged domains. It helps affiliate marketers and online business owners gain a head start over the competition. The premium aged domains from ODYS can save you years of building authority and help you kickstart your digital presence.
Here's a quick behind-the-scenes video of the marketplace. (You may have to request to join the Side Hustle Nation FB group to see it.)
1. Cash Back Apps: $2-10/month
The first expense on my list is Dollar Shave Club. Gotta keep this dome smooth and shiny!
It's around $7.50 every 3-4 months, so let's call it $2 a month on average.
Like father, like son.
It's easy to erase small expenses with cash back apps. My personal favorite right now is Pei, which gives you an automatic 1-10% cash back boost at over 100,000 locations after you link your card. Plus, at press time, they're dishing out $10 sign-up bonuses. Here's my full Pei review for more.
OCT 2021 UPDATE: Pei is dead.
The other cash back apps on my phone are:
Related: Here are a few dozen more money making apps to try as well!
2. Dividend Paying Stocks: $10-50/month
Netflix has gone from an entertainment luxury purchase to pretty-darn-close-to-a-necessity for keeping kids occupied. Don't judge.
They charge us $13.99 a month. We'd pay more.
One easy way to mentally cover small expenses like this is to buy shares of dividend paying stocks, like AT&T. With a current forward dividend yield of $2.08 a share (annually), it would only take around 80 shares to cover your annual Netflix habit.
Go Curry Cracker calls this the "free coffee for life" plan, and it's easily my most passive income stream.
If you don't have a brokerage account, M1 Finance is a great (and free) modern platform. Alternatively, Robinhood lures users by giving you a free share of stock (up to $225) when you join.
Looking for better yield? Here are some interesting alternative investment options.
My latest "dabble" here is BlockFi, which pays strong yield on cash/stablecoin deposits.
(I learned about BlockFi from Chris Hutchins at AllTheHacks.com; here's his interview with the founder.)
3. Resell Old Items: $15-100+/month
Even though I fully trust Bryn will be just fine financially without me, I did set up a small $14/month life insurance policy before our first son was born.
One rule I try and live by is "one-in, one-out," as in every time Amazon shows up at the front door, an equal or opposite sale or donation needs to happen out the back. Over the years we've sold books, cooking supplies, clothes, furniture, toys, other baby stuff, and even a standing desk.
What could you resell? Do you have something collecting dust in your closet, garage, or attic? I bet you could find something worth at least $14 to someone on Facebook Marketplace or eBay.
Flipping products can be a full-time income stream as well. For more check out my interview with Stacy Gallego on how she sources profitable inventory to flip, or this chat with Jessica Larrew on reselling on Amazon.
4. Fiverr Sales: $20-100+/month
The next expense on our list is our cell phone bill. We're paying $20/month per line with Mint Mobile.
I cover this with a few different gigs on Fiverr. For me, it's mostly digital products I created years ago. Every sale is incremental revenue and 100% profit, less the 30 seconds it takes to sign-in and deliver the file.
The freelance marketplace is a great place to test "micro offers" and see what sticks.
Browse through their categories for inspiration to see what you could sell. Demand is always shifting, so even though the platform is crowded, you could be an early entry into a new category or specialization.
5. Market Research Studies: $50-150/month
My next couple expenses are car-related, and the first of those is gas. I'm grateful to work from home so this isn't a huge budget item for me, maybe $50 a month. (Or $100 if we include Bryn's car too.)
One fun way to earn extra money is with paid research studies. For example, I recently earned $50 for an online conversation about my video editing process.
Easy, interesting, and profitable.
My top two choices for these types of online focus groups and remote research studies are User Interviews and Respondent. I have full reviews of both platforms on this blog:
6. Print on Demand: $50-200/month
Car insurance costs us around $90 a month for our two cars.
Side note: if you haven't compared car insurance costs lately, check out our partner Insurify. Super quick and easy to use, and they don't sell your information to 3rd parties.
The side hustle that erases the car insurance in our house is print on demand, primarily on Merch by Amazon and Redbubble. How it works is you upload a design (mostly t-shirt designs in our case) and create a product listing. After that, everything else is hands-off. When someone orders, Amazon or Redbubble handles the the printing, shipping, fulfillment, customer support, everything.
And you earn a little royalty on the sale.
Merch has paid us between $50 and $400 every month this year, and what's kind of fun is now Bryn has a reputation for doing this among our friends and family so she'll get custom requests. Definitely a fun little hobby that makes some money and helps erase some expenses.
7. Freelancing or Local Service: $75-500+/month
People like to hate on Comcast, but they've generally been pretty reliable as an ISP and I depend on them to be able to run my online business. We've got the basic cable package and Internet service for around $75 a month.
One way to cover this would be to write a freelance article or two. I don't do a lot of this, but have been paid $75 per article for freelancing writing in the past.
Could you do something similar?
Could you do something local? We've had members of the Side Hustle Nation community share the scoop on their businesses in mobile detailing, knife sharpening, pet waste removal, cleaning services, pressure washing, and more.
Maybe it's time to learn a new, in-demand skill. Maybe the loan signing agent gig is worth a look.
8. Self-Publishing: $150-500+/month
We pay $150-250 a month for utilities like water, electricity, and garbage. I try and erase this expense with one of my favorite income streams, self-publishing.
I've got several titles and have now earned $66,000 over the last 9 years as an author. How cool is that!
Alternatives to consider:
Or you could take your knowledge and create an online course on a platform like Udemy.
9. YouTube Ads: $200-1200+/month
We spend $150-200 a week to feed our faces, mostly from Costco and Trader Joe's.
I'm not quite there at the moment, but I'd love to cover this with YouTube ad income. My recent earnings have been around $500 a month, but have been as high as $1200.
And what's crazy is that this video content sits out there and continues to rack up views and revenue without any effort at all. It's definitely encouraging to try and prioritize a more concerted YouTube effort!
10. Podcast Sponsorships: $1000-5000+/month
Forget saving for college — saving for daycare is a much more pressing need for new parents!
For us, that's been around $1200 a month lately for a couple days a week of preschool for our two boys.
Old pic, back when there was only one:
I'm extremely grateful to be able to cover that with podcast sponsorship on one episode. But it definitely didn't start out that way! Yes, you can monetize a podcast, but if you need income quickly, I'd definitely take a different path.
11. Affiliate Marketing: $2,000-10,000+/month
The last and biggest expense in our Side Hustle Snowball list is rent. And your rent or mortgage probably tops your list as well.
But everybody's gotta live somewhere, and even though there are some creative house hacking strategies to reduce your housing cost, it's always still there.
For us, it's $2300 a month — which might seem high or low depending on where you're at. For us, it's a steal and hard to part with.
On The Side Hustle Show and on this blog, you've heard dozens of ways to earn $2300 a month or more, including:
The common denominator is all those business models is they help other people in some meaningful way. 
If I'm trying to get to the $2000+ per month income level today, and I need to do it quickly, I'm thinking about high value service businesses like consulting or the "software with a service" model we talked about with Brad Rice.
If I'm OK with a longer time horizon, I'm thinking about the drop-servicing model we talked about with Anthony and Jhanilka Hartzog. I'm thinking about starting a newsletter, a YouTube channel. I'm thinking of starting a new website.
In my case, I'm really grateful to cover the rent with affiliate marketing. This has been my bread and butter of side hustle income going back to before I even quit my job.
Affiliate Marketing Examples
Affiliate marketing is a fancy way of saying "helping other companies sell their products or services online, and helping customers find the best product or service for their needs."
Check out these episodes for examples of entrepreneurs doing really well in this space:
They answer questions online and help customers make decisions.
As an example, I wrote a post years ago promoting Udemy's New Year's Sale, and have updated it several times since. It was a pretty blatant affiliate play, which I openly admitted, yet I had people thanking me in the comments.
Why? Because it was helpful to them!
But I didn't call it "Udemy's New Year's Sale"; I called it the much more clickable and content-heavy "The 101 Best Udemy Courses for Entrepreneurs, Freelancers, and Side Hustlers."
That one post is responsible for $30,000-40,000 in affiliate commissions. 
But here's the thing. I don't know if I could have pulled that off on a brand new site without two and a half years of Side Hustle Nation under my belt.
The projects that cover my rent took months and sometimes years to build. The good news is they've been really fun, inspiring, and educational to work on.
Wrapping Up
Again, that's just what my Snowball looks like. Yours might be bigger or smaller or feature entirely different expenses or income streams.
In fact, for the sake of simplicity, you might be able to cover ALL your expenses with ONE business. But don't aim to bite off the entire expense list all at once. Celebrate covering the little costs and work your way up to the big ones.
I hope you can make use of The Side Hustle Snowball framework along your own journey to financial freedom.
Your Turn
Did you find this post helpful? If so please consider sharing it!
************
*Sticklers will note that I'm paying for these expenses with after-tax dollars, so really would need to earn a bit more to pay for them. But you get the idea.
Other Links Mentioned
Want More Side Hustle Show?