Summer is a great time to start a side hustle and make extra money. The question is, which summer side hustles would be best for you?
Check out the list below to spark some ideas and inspiration!
I selected these based on:
Interviewing over 500 side hustlers and entrepreneurs
15+ years of my own side hustle experience
New to the show? Get your personalized money-making playlist here!
Ready? Let's do it!
1. Be a Lifeguard
In my area, lifeguards earn around $20 an hour — and get to hang out outside all day. Community pools and beaches hire seasonal lifeguards to keep swimmers safe.
You'll typically need to be a strong swimmer and take a training and certification class to get hired. Look for a certification program like The Red Cross', which is accepted nationwide.
2. Pressure Washing
Summertime inspires homeowners to take care of their properties, which could mean an opportunity to offer a pressure washing service.
It's a simple, low overhead, spring and summer side hustle that's just plain satisfying to do!
Scott Anderson reported earning $3,000+ per month washing houses part time, and was able to recoup a good chunk of his equipment costs on the very first job.
To get customers, you can advertise online or put up flyers around your neighborhood.
3. Officiate Weddings
Summer season is wedding season! Did you know that professional wedding officiants can earn $100-800 per wedding, for as little as half an hour worth of work?
Maria Romano has officiated over 4000 weddings over the last 10 years, and stopped by to share her advice in this video.
Research your local wedding officiating requirements and get ordained. From there, you can begin to network with other professional wedding vendors and venues to begin booking jobs.
4. Online Surveys
These won't make you rich, but you can get paid for your opinion on different topics by participating in online surveys. It's an easy way to make a little money during your downtime or while you're lounging at the pool.
Here are a few of the most popular (and credible) online survey sites:
The average pay for online surveys is $0.50 to $5.00 per survey, which may not be much but it can add up. It's also convenient because you can do these anytime and anywhere.
5. Car Detailing
A mobile detailing side hustle is a great summer side hustle, especially if you're a "car guy." Not only can you choose your own hours and work around other commitments, but the job itself is simple yet rewarding.
With the right set-up and some basic knowledge of car care, anyone can get started in this side hustle.
Typical rates are $200-400 per car, and you can stack 2-3 jobs up on a Saturday and make pretty good money. For example, Josh Belk reported earning up to $6,000 a month with the detailing business he started with his brother.
6. Create and Host a Local "Experience"
If your town is a summer travel destination, one interesting side hustle is hosting local tours or "experiences." That could be things like:
Beer tasting tours
Guided meditation workshops
Cooking classes
Foodie tours
One Side Hustle Show guest had hosted hundreds of guided meditation experiences through Airbnb — at $50 a pop!
The cool thing here is you can set your own rates and availability. Take a look at platforms like Airbnb Experiences to get a sense of what's already available in your area. What's missing? What could you improve or pivot on?
A friend of mine posted an "unplugged" (smartphone-free) hiking tour in Tennessee, and began to get $50-100 bookings right away.
7. Yard Sale Flipping
The warm weather brings with it a rush of garage sales and yard sales. A simple reselling side hustle follows the familiar "buy low, sell high" business model.
This side hustle is ideal for people who love the thrill of the treasure hunt — looking for undervalued items and finding those diamonds in the rough.
My friends Rob and Melissa Stephenson of Florida are pros at this, and earn a full-time living finding "odd" items and flipping them for a profit. The cool thing is you can get started with whatever level of inventory investment you're comfortable with.
Stop by your local flea market or thrift store this weekend to see what's out there. Have the ebay app handy on your phone to see what items are selling for online.
Check out my latest conversation with Rob or watch their free online training for more.
Related: Flipping Books for Profit: How to Make Up to $4000 a Month
Suggested Playlist: Flipping Profits
Buying low and selling high is the fastest way to multiply money. Here's how to get it done.
8. Loan Signing Agent
This summer side hustle has been super popular in Side Hustle Nation the last few years. Nearly every home sale needs a notary to verify the mortgage documents, so during the summer selling season, demand is at its peak.
For their time, expertise, and attention to detail, loan signing agents typically earn $75-150 per appointment.
To become a signing agent, you're essentially starting a specialized mobile notary business. That means researching the requirements in your state and probably investing in some training.
Once certified, you can begin to accept signings that fit with your schedule through various signing services (databases of other signing agents), or by building your own direct relationships with real estate and escrow offices.
In this video interview, I sit down with a mobile Notary earning $8000 a month to learn more about how the business works.
9. Moving Service
As home sales increase for the summer season, so does demand for movers. Joining or starting a moving service is another way you can make money this summer.
Several startups help match people with trucks to those who need help moving.
For example, Dolly is always looking for Helpers, and pays up to $40 per hour if you have a pickup truck and can shift over 75 pounds. Simply build your schedule by using the app to find and accept jobs.
With Dolly, you even get to keep 100% of your customer tips.
10. Tutoring
Some students — well, let's be real … their parents — use the summer to get ahead academically.
To start your tutoring business, first decide what subject(s) you'll specialize in. Test prep can be particularly lucrative, and there's a huge demand to learn English worldwide.
Tutors can earn $15-100+ per hour, depending on the subject matter and location.
You can tutor students locally or online. In fact, spending on online tutoring grew 17% in 2022!
Where to Find Gigs
You don't always need a professional teaching certification, but a TESOL/TEFL certificate can come in handy to get hired by certain online English teaching companies.
Here are some places to get tutoring and teaching jobs:
For other subjects, you might consider partnering with local school counselors or parenting groups.
11. Window Cleaning
While he was a full-time college student, Johnny Robinson built his window cleaning business to almost $700k a year in revenue.
He and his partner started with just $150 worth of equipment, and landed a mix of commercial and residential customers.
12. Lawn Care
If you like the idea of working outside, you might consider a yard care business.
Of course you could get lawn mowing customers the old-fashioned way, by wheeling your lawnmower up and down the neighborhood and knocking on doors, but that's old school.
The modern alternative is to sign up as a vendor on GreenPal, "the Uber for lawn care."
GreenPal has over 11,000 lawn mowers and other yard care providers in 49 states. Per CEO Bryan Clayton, the average GreenPal vendor makes around $55 per hour mowing lawns on its system.
13. Childcare Service
Another good way to earn extra income over the summer is through babysitting, child care, or even elder care.
You can create a free profile on sites like Sittercity.com and Care.com, big platforms that help connect families with caregivers like you. The work hours are flexible and with the nationwide average rates are in the range of $14-18 an hour.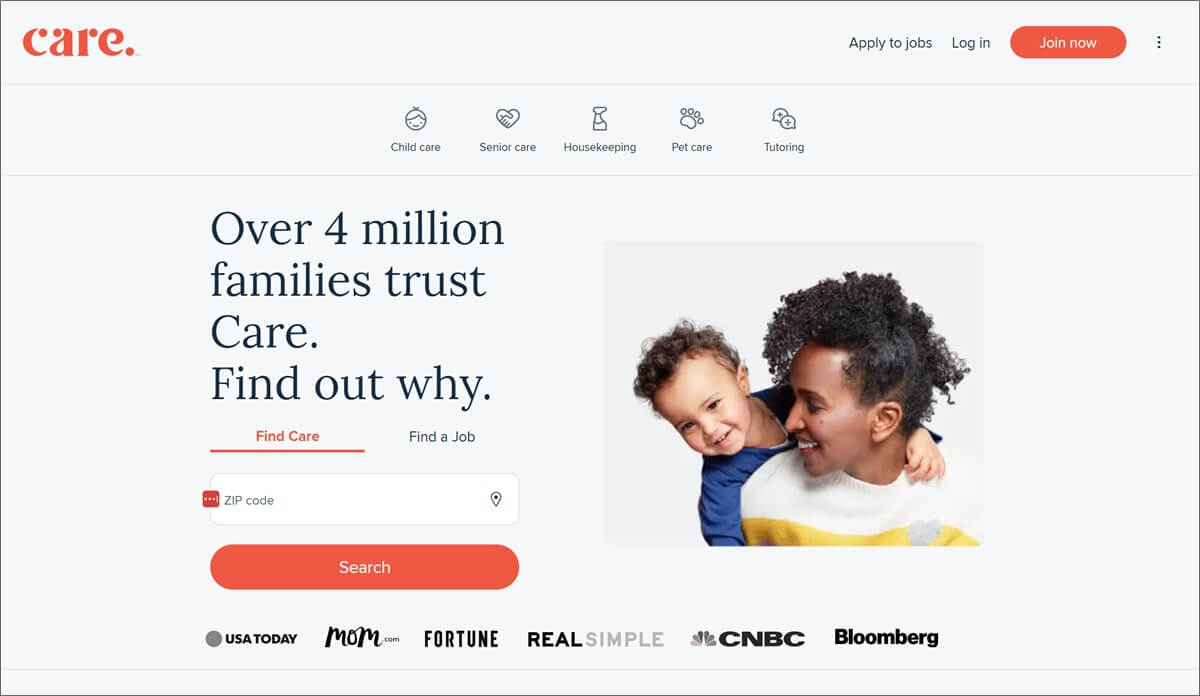 If you love kids and you and have time to spare, babysitting would be a pretty easy side gig to consider.
A teacher friend of mine actually ended up connecting with a celebrity client in New York through Sittercity. You never know!
14. Become a Camp Counselor or Sports Coach
With school out for summer, it's time for youth day camps and overnight camps. These often have themes like soccer, ballet, acting, science, or basketball.
The hours for day camps may be tricky to do as a side hustle, but you could set up your own sports clinics or group classes after hours.
We've known friends to teach swimming lessons, piano, and arts and crafts for kids in their spare time.
15. Set Up a Roadside Stand
When Shannon Houchin reached out to share her peach flipping business, I was intrigued! Over the last 10 years, she's built quite an empire of roadside produce stands — and says you can flip $300 worth of peaches into $1000 in a weekend.
"Nothing puts a smile on a consumer's face quicker than a good peach," she explained. She likes to set up in high traffic areas like convenience store parking lots, and relies on roadside visibility for most of her marketing.
What kind of local summer produce could you resell?
16. Pet Sitting
With many families going on vacation during the summer, there's a high demand for pet sitters and dog walkers.
To set up shop, try Rover.com, the leading marketplace that connects pet owners with pet sitters. Typical boarding rates range from $20-60 per night per dog, depending on location.
Several Side Hustle Nation readers report earning $1000 a month watching other people's pets!
17. Photography
Between weddings, BBQs, company picnics, and family reunions, there are lots of occasions for photography work over the summer.
This is actually my wife's side hustle of choice, with her and her partner earning around $4,000 per wedding. Their strategy was to start at a very low cost to build their portfolio, and scale up as their skills and comfort level improved.
One great source of steady business is partnering with local venues as a preferred vendor.
18. Personal Training
Nothing like swimsuit season to make everyone self-conscious about their bodies, right? Up to 42% of people report feeling pressure to have a "beach body" for the summer, which spells strong demand for fitness and diet professionals.
Could you start an outdoor bootcamp, group fitness class, or personal training business?
19. Local and Online Gigs
Steady is a cool app and website that consolidates all sorts of "gig economy" opportunities. For example, you can find work from home gigs, flexible "anytime" options, and even regular full- and part-time jobs.
Browsing through the listings, I found the usual array of delivery and rideshare gigs, but was pleasantly surprised by some of the other offerings. There were a number of local opportunities I'd never heard of in:
brand ambassadorship
political advocacy
transcription
and more
Steady acts as a portal to all these gigs and gives you a convenient central location to browse. After you create your account, you'll be able to see everything available online and in your local area.
Related: Our Top Money Making Apps of the Year
20. Pool Maintenance
Many homeowners have pools that need regular cleaning and maintenance during the summer months. This can be a a great side hustle because:
Each pool doesn't take a ton of time
It needs to happen regularly, which means recurring revenue
The average pool maintenance cost is $180 per month. Build a roster of clients around town and knock out the jobs on a weekday evening.
21. Rent Out Your Pool
If you have a pool of your own, Swimply can help you turn it into a money-maker.
The "Airbnb for pools" platform lets you rent out your backyard pool by the hour, with top hosts earning $5,000 a month!
Which Summer Side Hustle Will You Choose?
Hopefully this list of summer side hustles sparked some ideas and inspiration!
And if nothing resonates with you, don't feel guilty about that. Personally, I like to scale back work during the summer. Here in the Northwest, we wait all year for the weather to get warm and I want to enjoy it!
I find the time away from my business often sparks new creative energy and a renewed sense of purpose.
As with anything, keep your lifestyle goals in mind and choose the path that best serves those goals. Cheers!
Sponsor
Ladder – Get instantly approved for term life insurance—no doctors, no needles, no paperwork!
Serious About Making Extra Money?