Nursing is a highly-skilled and in-demand profession, but that doesn't mean you still can't have a side hustle to make extra money.
Even with a median salary of over $77,000 a year, many nurses seek out side hustles to pay down debt, save for a rainy day, or just to get ahead on their budget.
Nursing is experiencing strong job growth, and your skills and training as a nurse translate nicely into many different side hustles. And with a schedule that often features more off-days each week, you may have the flexibility to explore opportunities that other workers don't.
In this article, I'll share some of my top side hustle ideas for nurses.
1. Pick Up Extra Shifts
The most common nursing side hustle is probably also the most obvious: picking up extra shifts. For most nurses (but not all RNs), that means earning 1.5x your base pay when you clock more than 40 hours in a week.
This could be either at your home facility or at another medical facility through platforms like NurseDash and ESHYFT.
2. Travel Nurse
A nurse friend of mine in Seattle expressed — with some understandable frustration — that travel nurses at his hospital were earning "triple" what he was for the same work.
The actual difference may not be that stark, but there remains a big pay discrepancy between staff nurses and travel nurses. If you have the lifestyle flexibility to explore living and working in another city, travel nursing is certainly one way to increase your income from the skills and knowledge you already have.
In addition to often-higher base pay, travel nurses also usually collect tax-free stipends for housing and meals — benefits staff nurses don't get.
3. Freelance Writing
Another common side hustle is freelance writing. Most freelance writers get paid on a per-word basis, with rates ranging from $0.05-0.35 per word. That adds up to around $50-$350 per 1000-word article.
(This article, for the sake of comparison, is around 2,700 words.)
I sat down with Georgia Austin, who found customers for her content writing service on Fiverr. As demand increased, she raised rates and ultimately hired other writers to help fulfill all the work!
To learn more, check out this free guide from the American Writers and Artists Institute:
4. Medical Transcription
Joanna Norman reported earning $1000 a month working part-time from home as a transcriptionist. Since Joanna had a background in science, she found a natural fit in transcribing medical and sociological research for universities.
She gave the example of transcribing, "Qualitative interviews, where they're interviewing a patient about their experience with opioid painkillers or with the COVID pandemic, or they're interviewing nurses who have cared for elderly patients."
Joanna credited an online class from TranscribeAnywhere.com with helping her get started.
5. Sleep Consulting
Sleep consultants help exhausted parents create a plan to get their babies and toddlers to sleep through the night. Since this is a major pain, rates are often $400-600 for a 2-week intervention.
And you can do it all remotely, supporting multiple clients at once. Plus, your background as a nurse will give your advice an extra layer of credibility.
Check out the Center for Pediatric Sleep Management to learn more.
6. Caregiving
Another good way of earning extra income in between shifts is through babysitting, child care, or even elder care.
Sites like Sittercity.com and Care.com are big platforms that help connect families with caregivers like you. You can create a free profile and take on jobs that fit your schedule.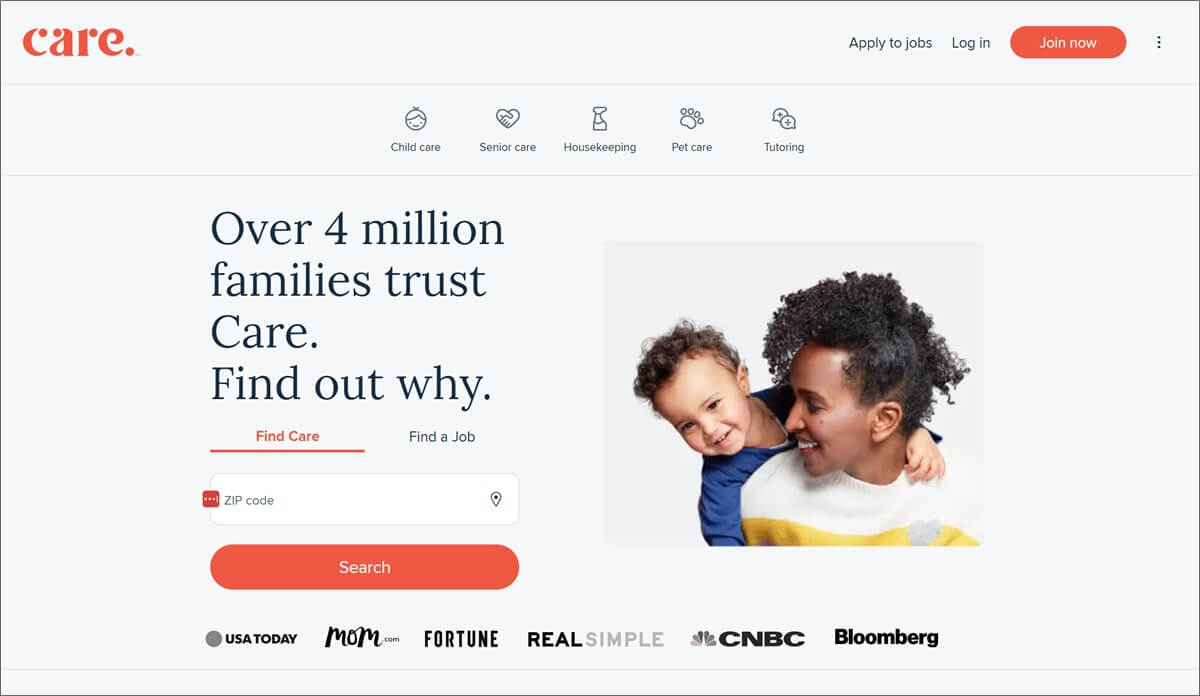 The nationwide average rates are in the range of $12-15 an hour. If you love kids and you and have time to spare, babysitting would be a pretty easy side gig to consider.
7. Pet Sitting
Yes, there's an "Airbnb for dogs," and it's called Rover.com. The leading pet-sitting platform matches you with dog owners who need someone to watch their pups while they're out of town.
I've heard from several dog sitting hosts earning thousands of dollars a year through this site. Plus, playing with a dog could be a good way to unwind after a long shift.
8. Health Coaching
As a nurse, you already have a built-in level of trust when it comes to people's health. Could you leverage that trust into a health coaching side hustle that helps people stick to new fitness or diet routines?
For example, Carey Adam, a physical therapist from Canada, created a community for moms who like to run — appropriately called Running Moms. Over time, she built up her coaching practice, digital product offerings, and even a paid membership.
9. Online Focus Groups
There are a couple online research companies I think everyone should sign up for.
The first is User Interviews. This is a great resource for connecting with remote consumer research studies. I've made $105 in about an hour and a half so far — here's my full User Interviews review.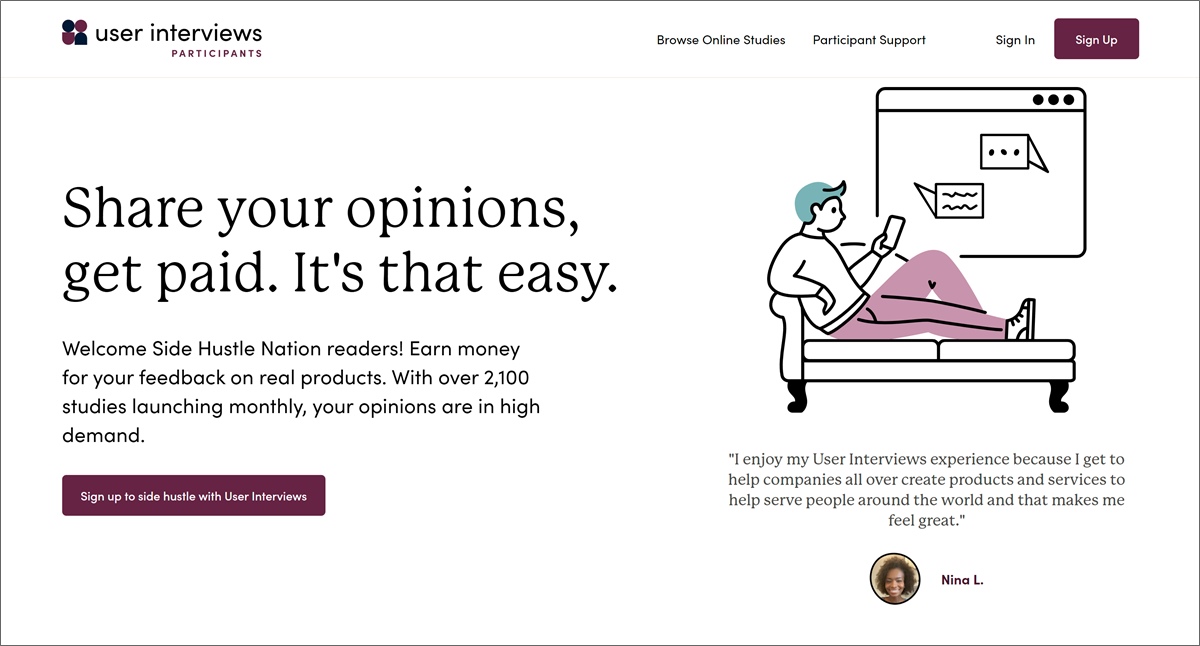 The next is Respondent, which connects you with well-paying one-on-one interviews either in-person or over the phone / video chat. Per the site, the average rate is $140 an hour.
On both sites, you'll occasionally see studies specifically for people with nursing, medical, or clinical experience, which would be a great fit to apply for.
10. Tutor Nursing Students
Did you ace your NCLEX? Turn around and help nursing students prep for their exams and certifications.
(One Side Hustle Nation reader reported earning $1000 a week with his part-time tutoring business that focused on ACT test prep.)
Platforms like Wyzant help connect students with tutors. As a tutor, you get set your own rate (typically between $20-60 per hour) and availability.
This side hustle could be a rewarding way to help the up-and-coming generation of nurses.
Nicole Whitworth even transitioned her one-on-one tutoring business to an online group program, earning $1000s a month!
11. Real Estate Investing
Generating cash flow from real estate investments is one of the most common ways to get out of the rat race. Many nurses do this by leveraging some of their earnings into a down payment on a rental property, but I actually like to be a little more diversified.
(And not have to deal directly with tenants.)
For that reason, a good chunk of my real estate portfolio is with Fundrise, which operates a collection of commercial property investments all over the country. There's only a $10 minimum to get started, and I've continually added to my position there since 2015.
Disclosure: When you sign-up through my referral link, I receive a commission. Opinions are my own. Check out my full Fundrise review to learn more.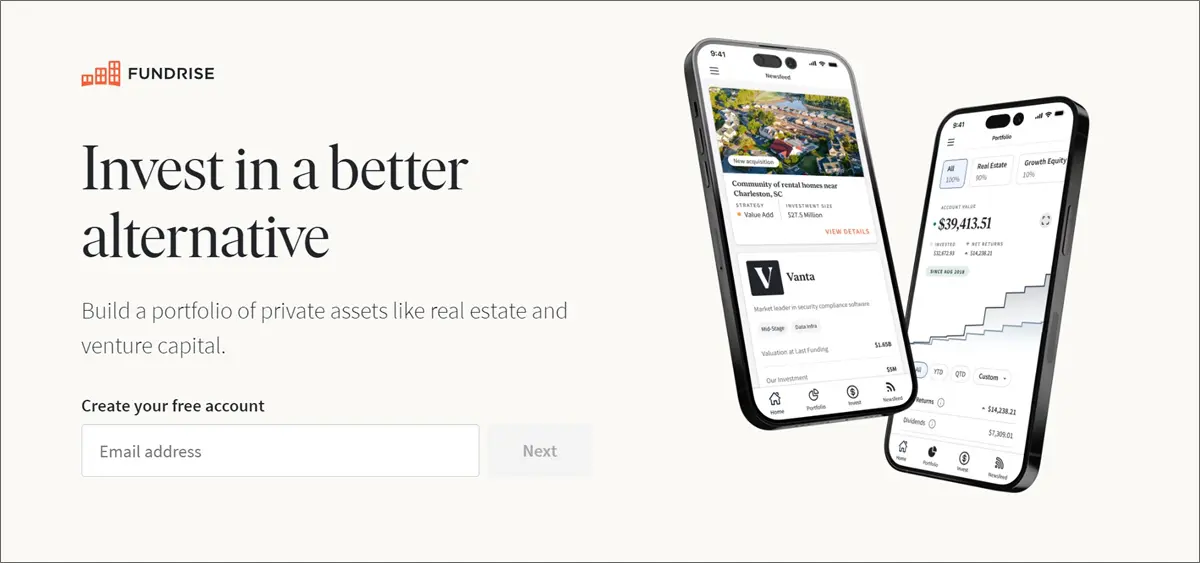 12. Printables
I'm a fan of side hustles that scale—projects where you can get paid over and over again from work you do once. Printables definitely check that box.
In fact, Side Hustle Show Rachel Jones reported earning $10,000 a month from her portfolio of Etsy printables.
What's a printable? Examples of printables include digital files like budget templates, chore charts, habit trackers, meal planners, intake forms, and more. If you have an eye for design and can be quick to act on trends, you could capture lots of customers.
In Rachel's case, she uploads her printable files to Etsy, where she can reach a worldwide audience of buyers — and delivery is all automated online.
13. Self-Publishing
Jon Haws of Nursing.com has an impressive library of self-published books on Amazon. His whole business is built on helping nursing students!
When we spoke way back in early 2016, he reported earning around $20,000 a month, much of that from the collection of self-published study guide titles.
But even if you don't want to write about nursing, self-publishing on Amazon makes it easy to tap into a huge audience of Kindle readers and print-on-demand paperback buyers.
14. Flea Market Flipping
One of the fastest ways to make extra money is as simple as buying low, and selling high.
Stacy Gallego, a nurse in Tucson, AZ, is a master of this, earning several thousand dollars a month part time. She specializes in sourcing undervalued inventory locally, and then tapping into eBay's customer-base of 180+ million potential buyers.
Among her favorite places to find items to flip for a profit are:
Yard sales
Thrift stores
Facebook marketplace
Local buy/sell apps (like Offerup.com)
You never know what you might find. Stacy recalled a motorcycle side car, a collectible skateboard, and several Sleep Number Beds as some of her more memorable — and profitable — flips!
To learn more about this side hustle, Stacy recommended checking out Flea Market Flipper's free training on how to get started.
15. Mobile Notary Service
When you buy a home or refinance your mortgage, you know how there's that giant stack of loan documents to sign? The person who helps walk you through that paperwork is mostly like a mobile notary, like Kristin Barker Stauffer.
This side hustle requires professionalism and attention to detail, but can be pay well. Appointments usually pay $75-150, and Kristin reported earning up to $8000 a month as a part-time loan signing agent.
(And she's not alone — several other members of Side Hustle Nation are earning thousands of dollars with this side hustle.)
Check out some of the resources from Loan Signing System to learn more.
16. YouTube Content
One side hustle I'm excited about these days is creating tutorial videos. YouTube is known as being the world's 2nd largest search engine, and has built-in monetization for content creators through YouTube Ads.
I think the opportunity here is in creating "how to" videos or videos that answer specific questions. Of course nursing-related questions are a natural fit, but which niche you choose is up to you!
Yes, it takes time to create the videos, but I swear the $500-ish a month I get from YouTube feels like free money :)
17. Virtual Assistant
When people hear "virtual assistant" they sometimes think of AI tools like Amazon's Alexa, but the virtual assistant I'm talking about here are a little different. In the business world, virtual assistants (or VAs) provide administrative support to clients from their home office.
This side hustle probably works best if you have a consistent weekly schedule, but your attention to detail and other nursing skills will translate well. Pay ranges from $12-15 on the low end, to $35-50 and up for more specialized services.
Typical tasks might include calendar management, appointment setting, data entry, social media marketing, content writing, customer support, and more.
To get started, you might try and onboard with an existing VA company, like Time Etc, or go the freelance route like my friend Abbey did.
Here's a free video training she put together on how to become a booked out virtual assistant.
18. Email Newsletter
I think there's a cool scaleable side hustle in creating a "niche newsletter." In this model, you email out your favorite content in a given niche on a daily or weekly basis.
Think "Nancy's Nursing Nuggets," for example, or "Kim's Keto Kickstarts," or "Gail's Gardening Gossip" … alliteration optional.
The topic you choose could be based on your nursing experience, or any other hobby you're into. Since you're probably already consuming content in the niche, it would be a valuable service to curate the best of the best for subscribers.
Once you have people paying attention, you can monetize with affiliate offers, advertising, or even your own products and services. This is a side hustle that's low overhead, relatively simple to manage, and may even have a lucrative exit strategy — the popular daily business newsletter Morning Brew sold for a reported $75 million!
19. Software Consulting
Is there a software tool that you're a relative expert in? That people always come to ask you for help with?
One of my favorite side hustles is to piggyback on the popularity of a particular software tool, like Brad Rice did with Salesforce (earning over $200k a year part time!).
As adoption of the software grows, so too does the demand for qualified support. And the good news here is new software tools come out all the time, making this an evergreen business idea that's always opening up new opportunities.
20. Create an Online Course
Since late 2014, I've earned over $20,000 on Udemy from a course I created about self-publishing.
With Udemy, you can create a video course in your area of expertise, and put it up for sale on their platform of more than 50 million students.
Or, you can set up your own sales funnel and command higher rates. Online education is exploding and the niches are endless. For example, one Side Hustle Show guest shared how he sells his course on growing microgreens (and earns $40k+ per month). Another teaches bellydance as a cure for incontinence.
What could you teach?
21. Build a Helpful Website
If you enjoy writing, building an informative website is also another side hustle you might consider. I wouldn't call it "blogging," but more creating content that answers people's questions.
I've done this several times, including with this site and another project that earned over $500,000 over its lifetime. Websites make money in several different ways, but most commonly through advertising, affiliate partnerships, and selling your own products and services.
One common online business "fast-track" I've seen recently is what I'll call "the modern comparison shopping site." This model involves creating in-depth content comparing and contrasting two or more products in your niche.
For example, Fin vs. Fin does this really well with direct-to-consumer brands. Similarly, Tami Smith employed the same strategy with fitness equipment.
Next Step: If you're ready to get started, my free 6-part video course will walk you through how to set up your site for less than you might think.
22. Mystery Shopping
Sometimes you just need a relatively brainless activity to do in between shifts. Field Agent probably fits that bill.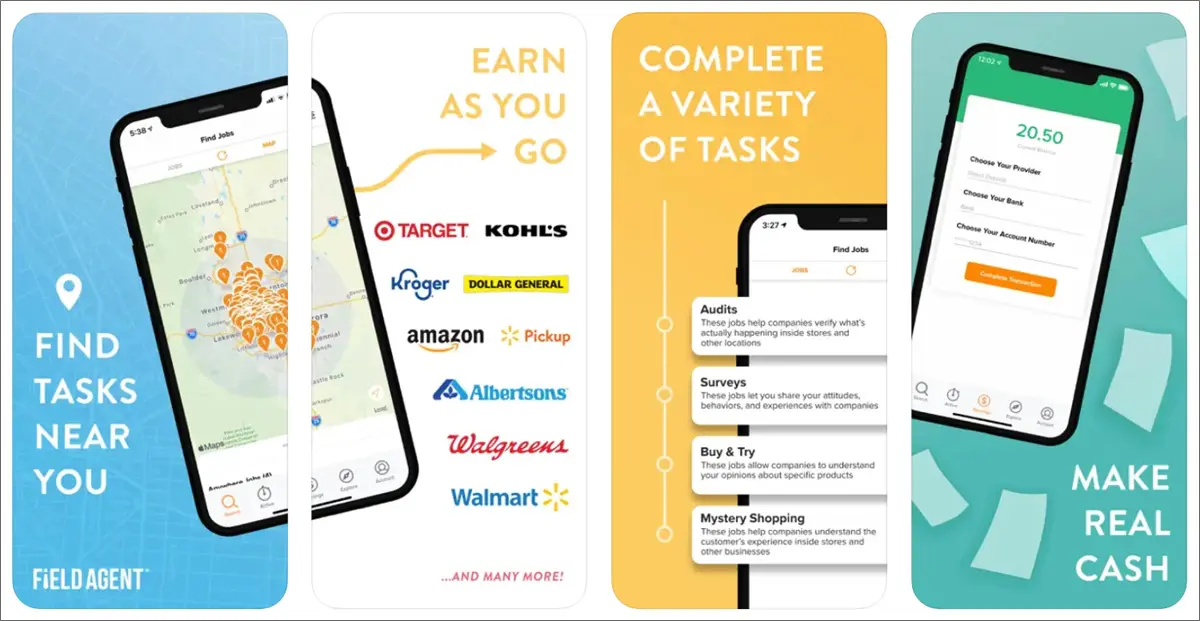 The popular mystery shopping app gives you a list of tasks you can do based on your location. I tend to check it before I go out to run errands, and accept the tasks that are at the same stores I'm already stopping at.
(Most gigs involve evaluating product displays or checking inventory on the shelf.)
Each task typically pays between $3 and $10, depending on complexity and the time involved.
For more info, please see our full Field Agent review.
23. Teaching Online
While one-to-one tutoring can be rewarding and even pretty lucrative, it's still trading time for money. One side hustle with a little more scale is to teach an online group class through a platform like Outschool.
The peer-to-peer education marketplace focuses on students ages 3-18, and has courses on nearly every topic imaginable. On The Side Hustle Show, Jade Weatherington shared how she was earning $10,000 a month on the platform, primarily teaching middle school English writing classes.
In the science category, there are a lots of subjects you're probably already a master of, including anatomy, biology, chemistry, and more. With a little creativity, you could take the knowledge you already have and create a fun class for kids.
24. Pet Waste Removal
It's not the most glamorous gig, but pooper scooping can earn up to $50 an hour. In just a few months, Erica Krupin had landed 80 recurring weekly clients at around $15 apiece — enough to quit her hospital administrative job.
25. Delivery Gigs
You've probably heard of "driving for dollars" with services like Uber and Lyft, with Uber even encouraging you to "get your side hustle on" in its ads.
These so-called "gig economy" apps provide a simple plug-and-play side hustle for nurses to easily turn your free time into extra cash.
Other options include:
Pro Tip: If you choose any of these driving-related side hustles, it might make sense to tack on an app like Hurdlr to automatically track your mileage, expenses, income streams, and tax deductions in real-time. On average, Hurdlr helps users find $5600 in deductions!
26. Drop Servicing
In a drop servicing side hustle, you sell a service, but someone else fulfills the work. This is increasingly common in the home services space — cleaning, window washing, pressure washing, mobile detailing, etc.
As more and more homeowners delegate these chores, the available marketshare increases. But what you'll find is that many of the existing service providers don't market themselves particularly well. That's where you can come in and compete for new customers by being a little more tech-savvy and a little easier to do business with.
Then, you find a qualified professional to do the job. They're happy because they have extra work that just fell in their lap, and the customer is happy with a job well done.
For more on this model, definitely check out my interview with Anthony and Jhanilka Hartzog, on how they built their Dallas-based cleaning service to over $20k a month.
Best Side Hustles for Nurses: Conclusion
The best side hustle for nurses is — like almost everything — totally subjective. The best option for you depends on your specific interests, skills, and goals.
Still, I hope you found some inspiration in this list and checked a few of the options to explore further.
Looking for More Side Hustle Help?