How do you make time for a side hustle?
That's one of the questions I get the most, and one of the reasons we return to the theme of productivity so often.
In this post (and podcast episode), I'll share a 10-step process for making — and optimizing — time for your business, inspired by Side Hustle Show guests.
Download the Free Time Tracking Template + My 10 Favorite Productivity Tools
Punch in your name and email below to see where your hours are really going, plus my favorite time-saving tools.
You'll also receive my best side hustle tips and weekly-ish newsletter. Opt-out anytime.
1. Find Your WHY: You Gotta Want It!
First up, WHY do you want a side hustle? What would that mean for you?
By definition, we make time for what's most important to us. Otherwise we wouldn't be doing it, right?
We all have different motivations, many of which are rooted in making extra money, but if we dig a little deeper to what that money affords us, it often comes down to a couple deep-seated desires:
A desire to move away from a frustrating, futile, or unhealthy situation.
A desire to move toward to a more satisfying situation.
Moving Away From Pain
Sa El was making good money as an insurance agent, but was working long hours and didn't feel he much leverage over his time.
"I was afraid to stay where I was," he explained.
That drove him to create SimplyInsurance.com, a site that helps people determine the right insurance product for them. Sa worked for almost a year before seeing any sort of income from the project, but his persistence paid off. When we spoke, the site was earning $13,000-15,000 a month from affiliate relationships.
Toward Something Better
Mitch Davis had a cool job working abroad in Japan, but wanted a little more financial flexibility. It was that desire that got Mitch off the side hustle sidelines.
"You gotta do something," he explained. "Otherwise tomorrow, and the next day, and the next month, and the next year is going to be the same." In other words, it would be insane to keep going through the motions and hoping for different results.
Often times that starts with a vision of what you want your future life to look like, and more on that in just a second.
2. Set the Vision
Several Side Hustle Show guests have mentioned the importance of coming up with a vivid vision of what you want your ideal life to look like in 3-5 years.
Among those was Brian Scudamore, the founder of 1-800-Got-Junk. When we connected, that brand was doing about $1 million in sales a day.
His #1 tip for Side Hustle Nation?
"Come up with your vision. What is your painted picture of where you're going? What does your life look like in three to five years? Write it down."
3. Make Decisions That Support Your Vision (not Sacrifices)
This is one of the most powerful mental re-frames I've come across. In our Masterpiece Days episode with Brian Johnson from Optimize.me, he told the story of George St-Pierre.
"GSP … was a garbage man … and he decided we was going to be the best in the world at mixed martial arts. His dad laughed, like 'are you crazy?'" Brian recounted. But from that point on, it wasn't a sacrifice not to go party with his boys and hit the gym instead — it was a decision.
Yes, you might want to binge on that new Netflix series, but what do you want more? What do you want instead?
Make decisions — not sacrifices — that move you toward your vision.
4. Get Other Stakeholders on Board
You don't live in a vacuum. We have responsibilities to our significant others, to our families, and it's probably not going to fly if you suddenly disappear without notice.
Derek Doepker explained you're bound to face some resistance if you're all of a sudden making a 180-degree turn, but you can gain buy-in if you approach it the right way.
"What's the mutual goal?" he asked. "What is the highest level thing that everyone in that environment wants?" If you can tackle the challenge in terms of mutual benefits, that's the fastest path to getting the much-needed support of your partner and other stakeholders.
5. Figure Out Where Your Time is Going Now
A detailed time audit is an eye-opening exercise to find out where your 168 hours each week are going.
Download the Free Time Tracking Template + My 10 Favorite Productivity Tools
Punch in your name and email below to see where your hours are really going, plus my favorite time-saving tools.
You'll also receive my best side hustle tips and weekly-ish newsletter. Opt-out anytime.
Figuring out your time-spending baseline is an important first step. It's kind of like budgeting in personal finance. If you don't know where your money is going, it's going to be really hard to come up with a plan to improve it, right?
Try this Mental Exercise
The next time you're tempted to say "I didn't have enough time," try to replace that with the more honest version: "I prioritized something else."
Other Time Tracking Tools
6. Find the Time That Works For You
Side Hustle Show guests are masters at finding time to fit their side hustles into their lives.
Maybe that's:
The time is there if you look for it — and if you want to find it.
7. Identify Your Highest Priority Tasks (and break them down into the smallest actionable chunks)
For larger projects, I find it very helpful to itemize out the smallest actionable steps along the way.
One example is I've been working on this book project called $1k 100 Ways, featuring a ton of creative side hustle stories from the community. Instead of putting "book" on my to-do list, I had lots small sub-tasks, like:
coming up with the survey questions
creating the survey in Google Forms
marketing the survey
reviewing the submissions
getting the data into paragraph form
formatting
editing
cover design
When it comes time to launch, I'll have a similar task list related to marketing the book.
"Win Tomorrow Today"
Each night, I write down my top 3 priorities for the next day. That way, I know exactly what to tackle (and in what order) when work time starts.
John Lee Dumas called this "winning tomorrow today."
For what it's worth, I also find when I fail to do this, I spend far more time "ramping up" or getting distracted by email or social media. If you're consistent about being proactive with your own agenda instead of reacting to someone else's, you'll make great progress.
8. Schedule It
There's a saying that you can tell someone's priorities by looking at their calendar. It's one thing to identify your high priority tasks, but it's another to schedule the time to actually tackle them.
Putting them on the calendar — making a meeting with yourself — makes it real.
"I use my Google calendar to schedule everything so that … I have a visual representation of what my commitments are," Kate Erickson explained.
Whitney Hansen from Money Nerds described her system:
Start by taking an entire brain dump list of all of the things you need to accomplish this week …
Then put an estimated time for how long each of those tasks will take you…
Next, prioritize your list..
Finally, block off those tasks in your calendar.
She added, "If it goes on your calendar, it must be a results-based activity. I can't just put on my calendar — it needs to be what you'll produce during that time."
Give Yourself a Deadline
Even though pretty much all of my deadlines are self-imposed, I find the mere act of writing down a "due date" makes me more likely to get it done.
(Like Kate, I'm using Asana for this.)
9. Reflect on What's Working and Do More of That
And the converse: Figure out what's NOT working, and stop.
Rosemarie Groner from BusyBudgeter.com explained it this way in our conversation about blogging ROI:
"If you spend your time doing the things that make you the most amount of money consistently, and you eliminate doing the things that make you less money consistently, your income naturally grows. It's almost impossible to fail at this."
My "reflection" process has 3 parts:
A daily check-in asking myself what I got done today. Did that align with my stated priorities? Did I do work that mattered? If not, why?
Quarterly progress reports, where I analyze the various projects I took on and the impact those had on my business.
Revenue attribution reports, where I try and determine where the money is coming from? Since the business has a few moving parts, it's helpful to try and say "oh this was related to the blog, this came from the podcast, this came from YouTube, or this was probably from the newsletter."
The bottom line here is to make sure and stop for a second to ask yourself if the hours you're putting in are making any meaningful impact. Because if they're not, you want to adjust course before you get in any deeper.
Book Recommendations
James Schramko's Work Less, Make More – A great quick overview that will get you thinking about your effective hourly rate and where it makes sense to invest your limited time.
Perry Marshall's 80/20 Sales and Marketing – One of my all-time faves on sales and marketing. There are so many cool examples of how the Pareto principle — the idea that 80% of your results come from 20% of your actions — can apply it in your business.
10. Automate, Systemize, Delegate
This is where things start to get really fun!
Now you're in full optimization mode and business owner mode, instead of just trying to figure out where to get your next 30 minutes of side hustle time.
Eliminate and Automate
After you've eliminated your non-essential and low-value tasks, the next thing I look for is automation. Is there a way, with the help of technology, to get this done automatically?
Examples could include:
Email filters in Gmail to automatically route messages to the right folder.
Subscriber tagging and automations inside of ActiveCampaign (my email newsletter provider)
Excel macros (I gave this as a super-nerdy example of creativity in my TEDx talk)
Take a look at Zapier or Integromat, or even IFTTT. These tools can help routine processes run on autopilot.
Create Systems
Your next step is creating systems.
What's a system? Anything you do more than once!
For the tasks you do on a regular basis, write down the steps involved. Take a screen recording of you doing the work, and make a checklist of everything that has to happen.
If you eventually want to remove yourself from this process — or even just part of it — now you have a recipe you can use to train a helper.
I kept a lot of my systems in my head for far too long, and one thing I'm working on is to document those. Doing so helps reduce mistakes (when I forget a piece of the process), and makes it easier to hand off those tasks in the future.
Delegate
When does it make sense to hire help? My answer has historically been when the pain of inaction becomes too great.
Another tell-tale sign is when you find yourself doing necessary — but not optimal — tasks. These are things that need to happen to run and grow your business, but you know your time is better spent elsewhere.
Again I think it makes sense to start with a personal time audit. Once you have your results, you can see which tasks are taking up big chunks of your time.
From there, there are tons of places to find qualified remote help. Jacques Hopkins mentioned finding an excellent assistant on Upwork. I've used Fiverr for lots of one-off projects, and my most recent hire was through Gina Horkey's virtual assistant matchmaker service.
For full-time remote help, you might consider OnlineJobs.ph or FreeUp. (The founders of each platform joined me on the podcast to discuss when and how to make your first virtual hire and begin to build out your team.)
Still, the simplest path may be to hire an agency that already specializes in what you need help with. Sean Marshall advocated for this strategy in his "rules of scale", arguing that the speed and convenience of plugging into a (hopefully) well-oiled agency machine trumps the added cost over hiring a dedicated freelancer.
But this is part of what makes business fun — there's no one right answer or best path forward. The best path depends on your unique situation, what you're most excited about, and what your goals are.
Your Turn to Make Time
There's always room to optimize and improve where we spend our hours, and I think that sense of progress is exciting and motivating. I'm learning more every day and trying to get better at my craft, and for that, I'm extremely grateful.
Hopefully this post helped you find a few extra hours a week to take your side hustle or business to the next level!
Download the Free Time Tracking Template + My 10 Favorite Productivity Tools
Punch in your name and email below to see where your hours are really going, plus my favorite time-saving tools.
You'll also receive my best side hustle tips and weekly-ish newsletter. Opt-out anytime.
Sponsors
Skillshare – Get a free trial of Skillshare Premium Membership, with unlimited access to 30,000+ on-demand classes!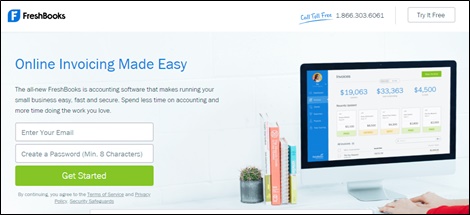 Want More Side Hustle Show?
Pin it for later: